We had a little camera snafu this morning. I dropped it on the ground and it bounced. Not cool. I had to send it off to be repaired, along with my heart. Just kidding. I said over and over, "It's ok. A broken camera is better than a broken kid." Johanna was afraid I was loosing it. She kept saying "Mom why do you keep saying that?"
Anyway, "In the kitchen" my camera broke.
But, we also made cupcakes.
I was actually using a box mix but I let the girls add some "secret" ingredients.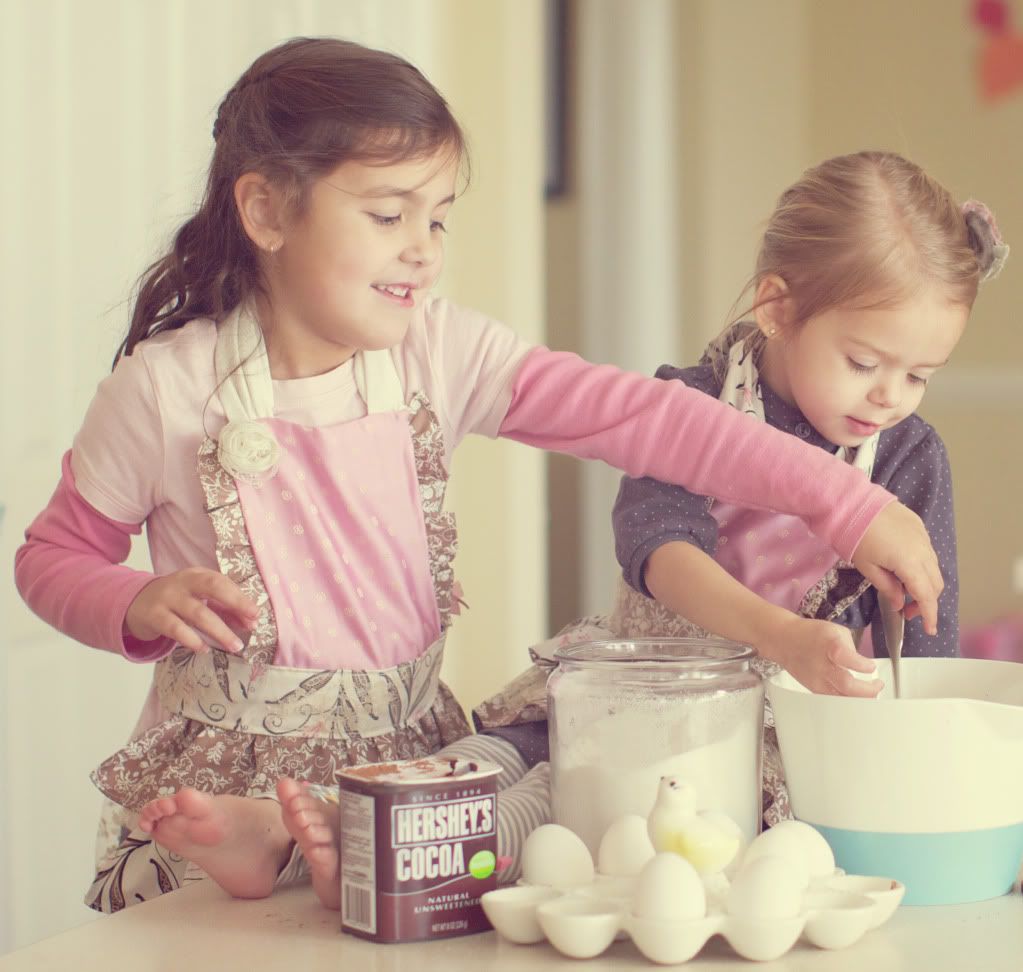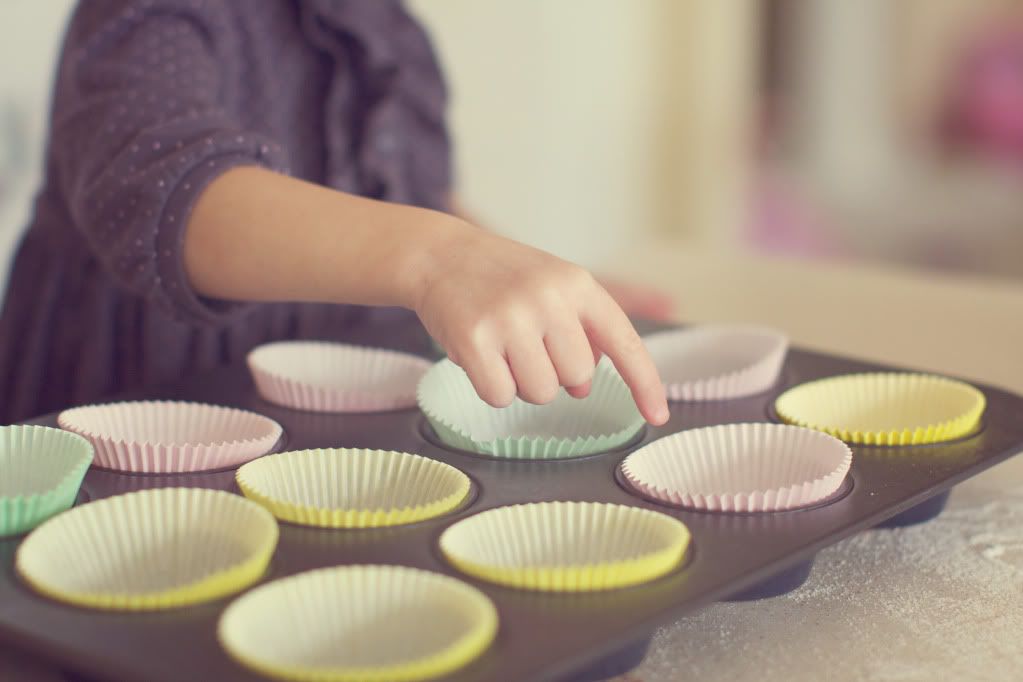 After we frosted them, both girls requested a cupcake without frosting.
Next time we will just make muffins.