4 months already! It's been a rough month for this boy. Two colds with a cough and a double ear infection. No fun!
He is still a brute and weighs in at 18lbs. He is so sweet and his little face lights up whenever he makes eye contact. He is a talker and loves to tell you all about his day. I swear he says "hi" already ;)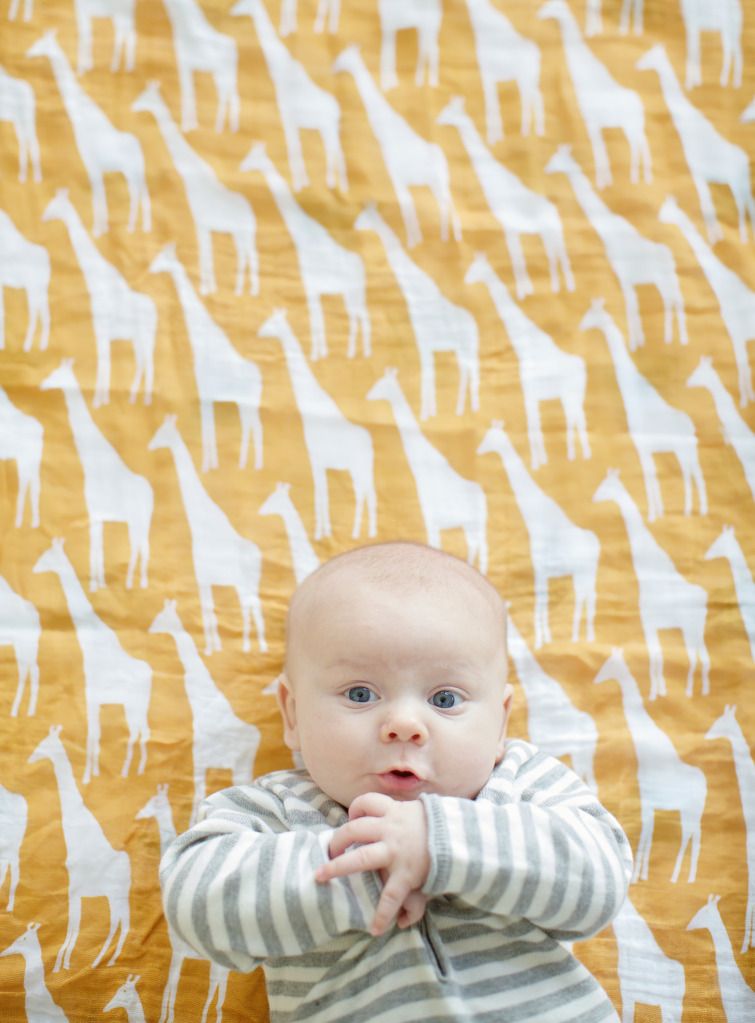 He HATES all hats (doesn't he know his momma is a photographer?) He is an action junky and loves watching the girls play. He moves around in circles on his belly and wants to crawl so bad (that big belly is like a dead weight). We have taken a step back with night time sleep since he's been sick. Momma needs a nap for sure.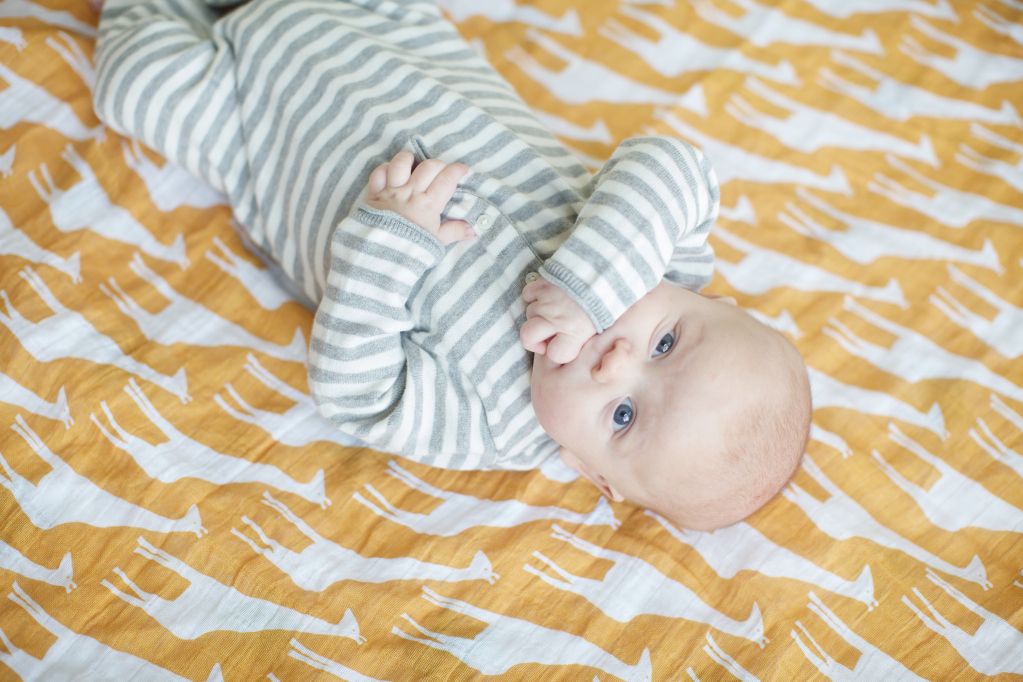 We got our first legitimate belly laughs this week and they are intoxicating. He rolls from his belly to his back and just started rolling from his back to his belly. We love watching this boy grow.