Halloween with all these crazies = lots of happiness
Well, mostly happiness.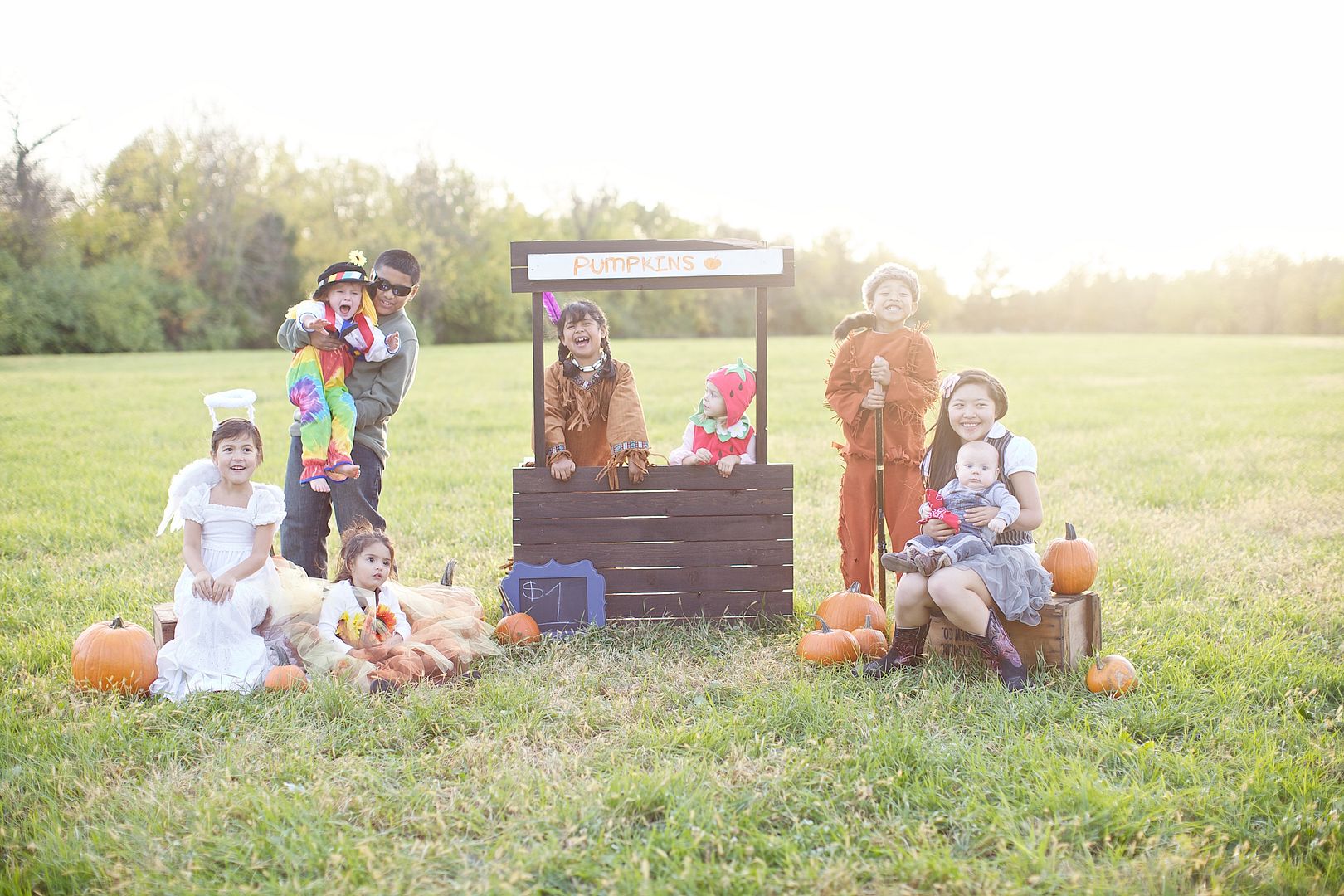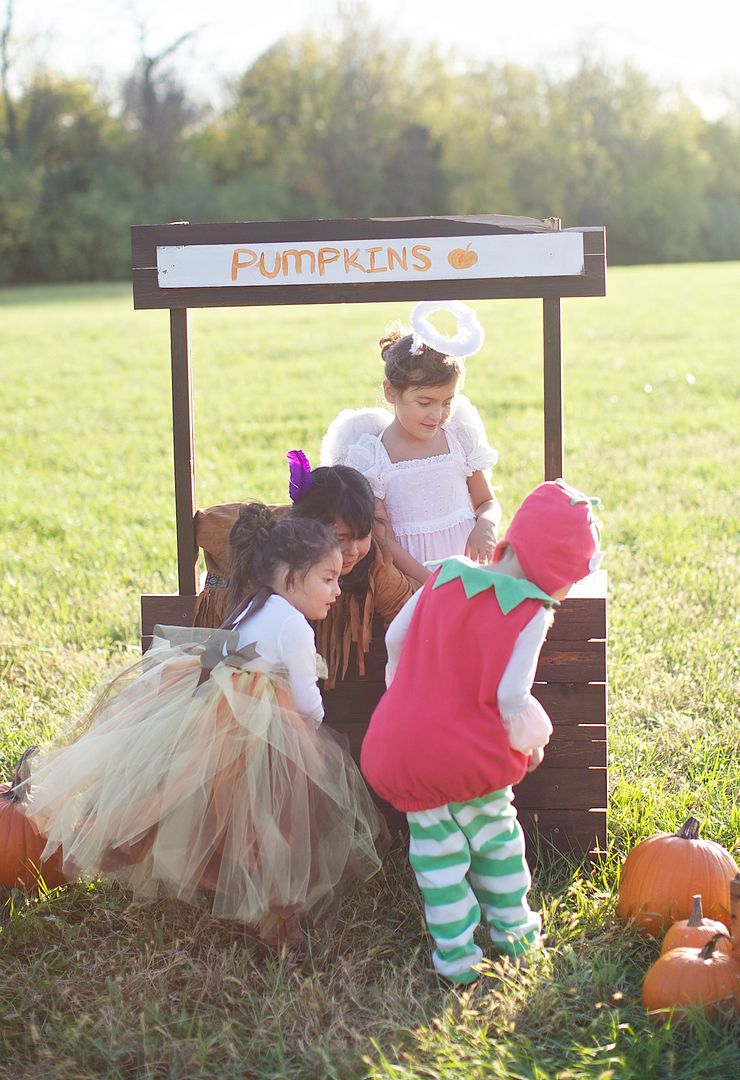 The sweetest little angel,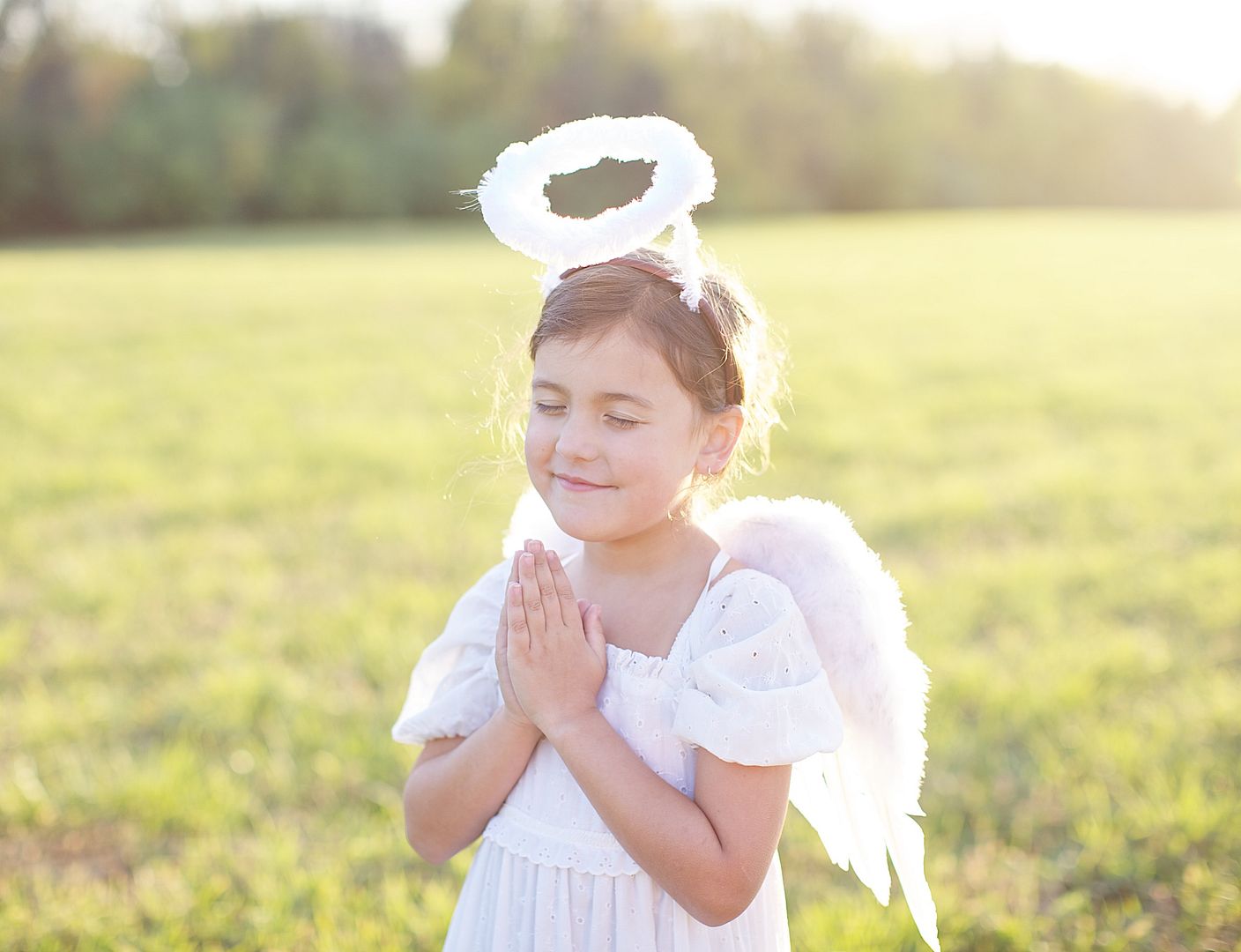 a praying strawberry who wants to be like her sis,
(a freezing strawberry who wanted to be cozy)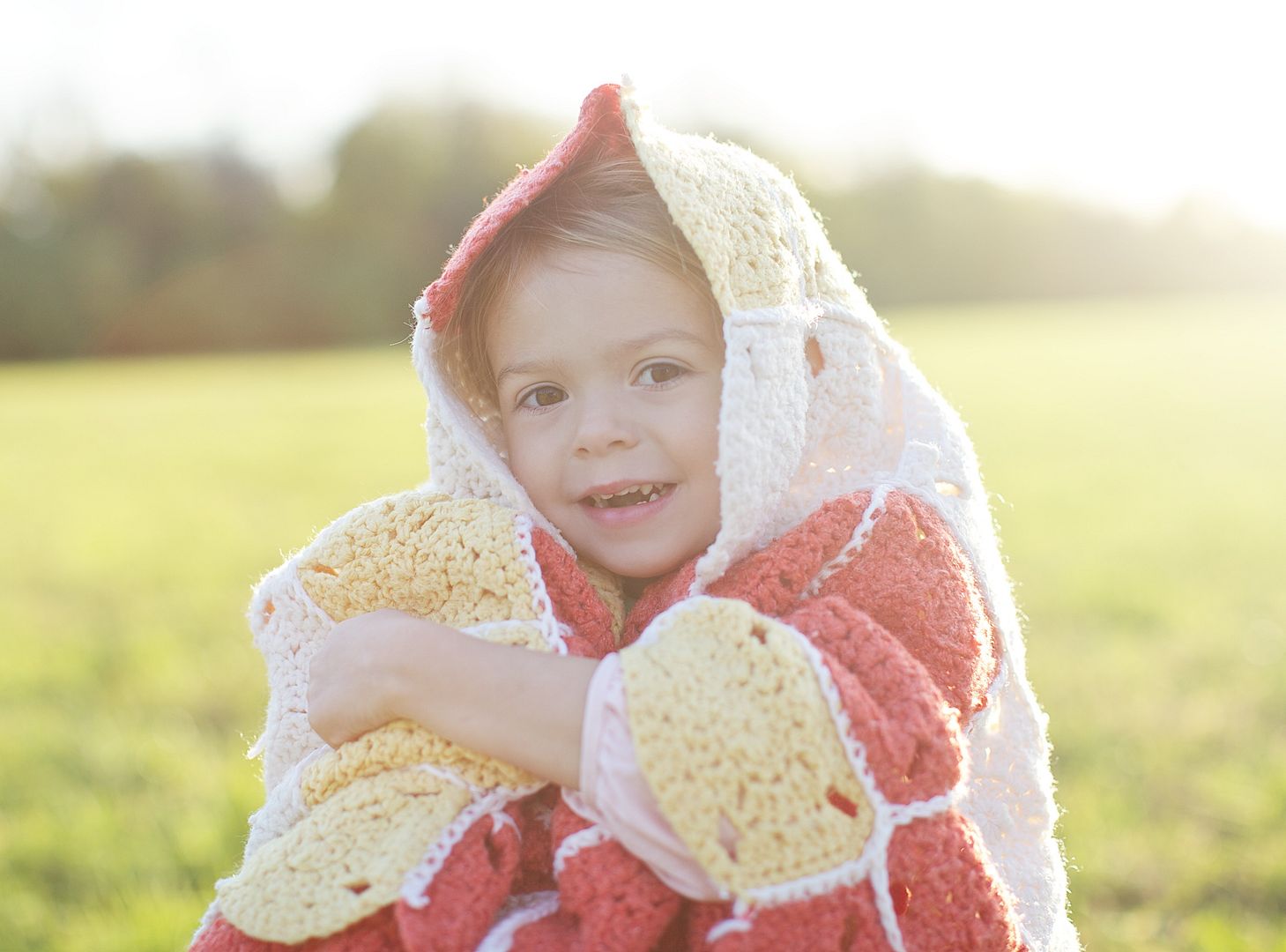 Danny Boone and his squaw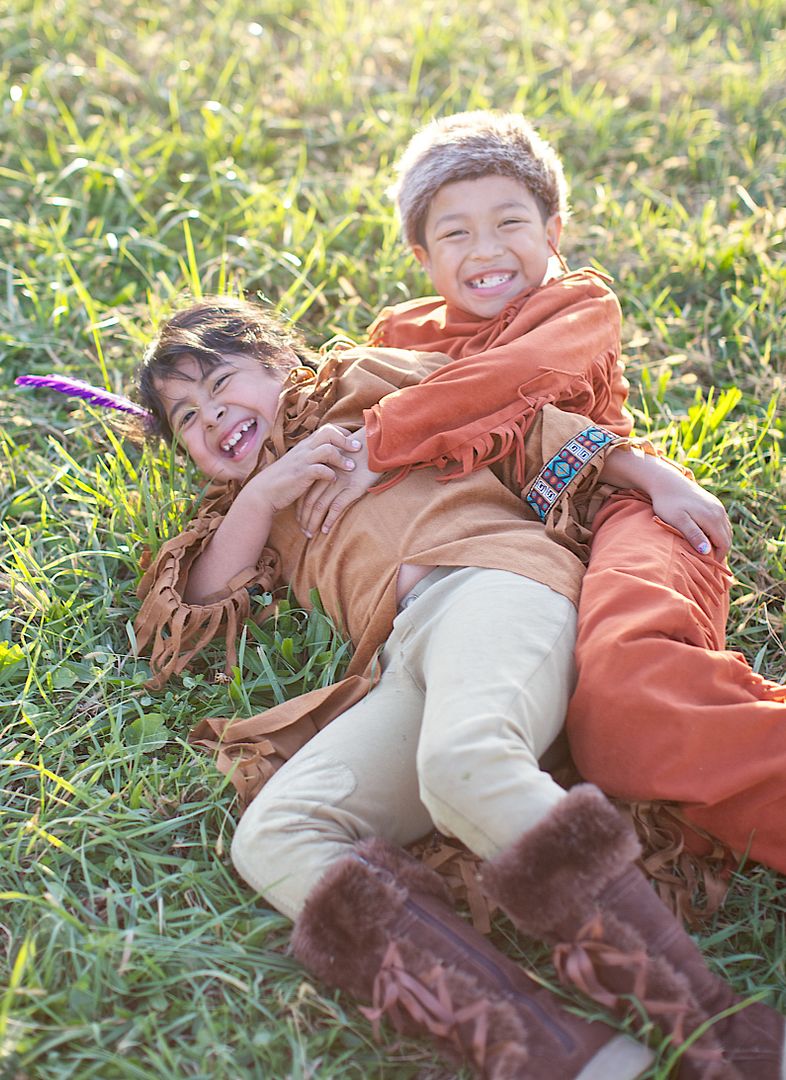 Sticking to our tradition, everyone came to our house for pizza and "Trick or Treat". It had been snowing that morning and the kids were freezing but that wouldn't stop us! Chip and I dressed up for the first-time (much to Johanna's delight). I was a penguin and Chip was a Starbucks Barista. He had a stick-on mustache that Georgia found frightening (she has a hair phobia). Even Shiloh went trick or treating, strapped to my chest. He fell asleep half-way through. We braved the 30 degree weather for about 50 minutes before we packed in up and moved the party to our basement, which the girls had decorated with purple and black streamers. Lots of candy trading and consuming while watching Halloween Looney Tunes ending our night.
What a very fun Halloween.