I've been planning this shoot forever.
I've been eyeing this field for over a year. I've had this quilt for 6 months.
I've just been waiting for the right night.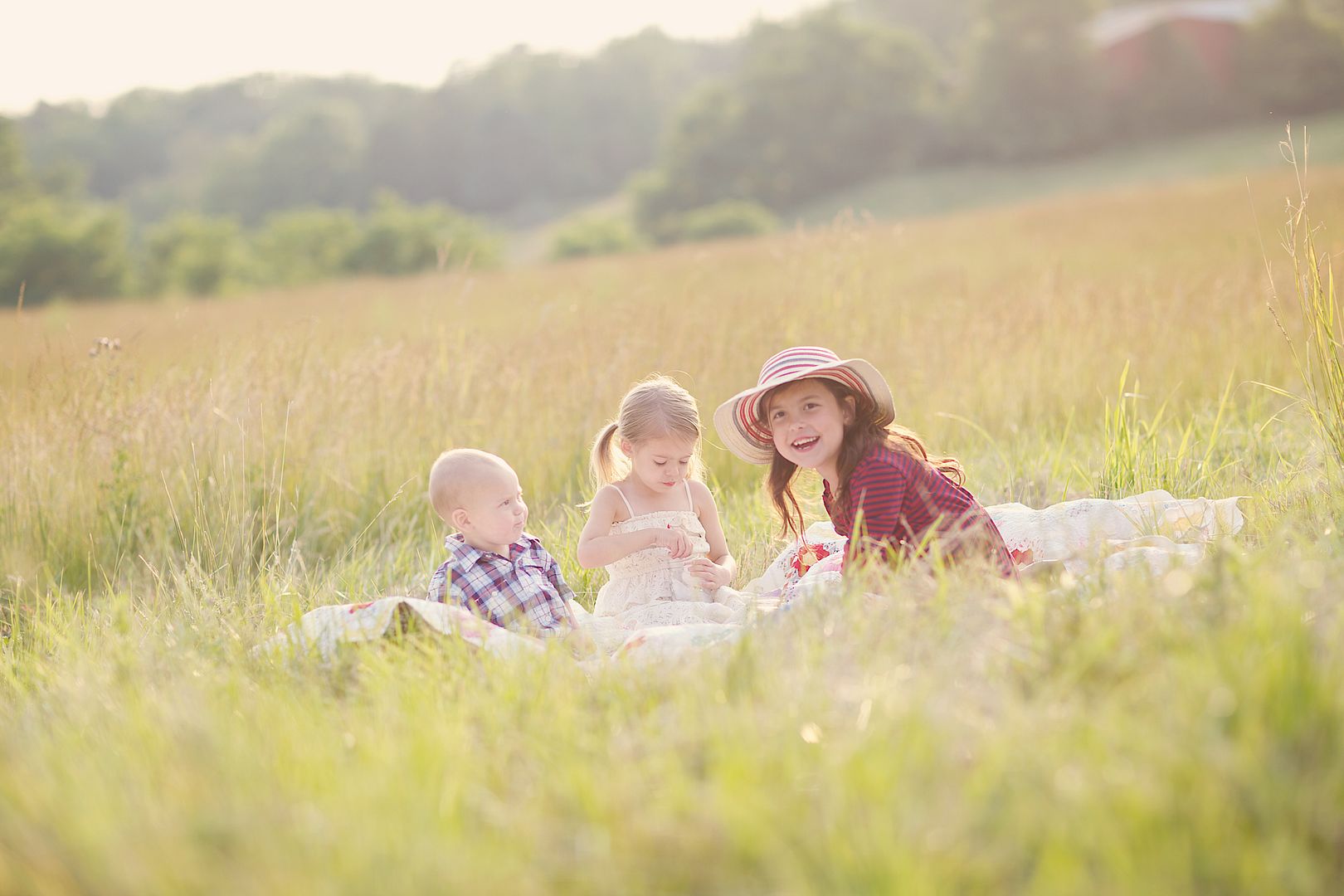 Unfortunately, 3 minutes into my little blanket scene,
a tractor came around the corner and broke up the party. So we found a new spot.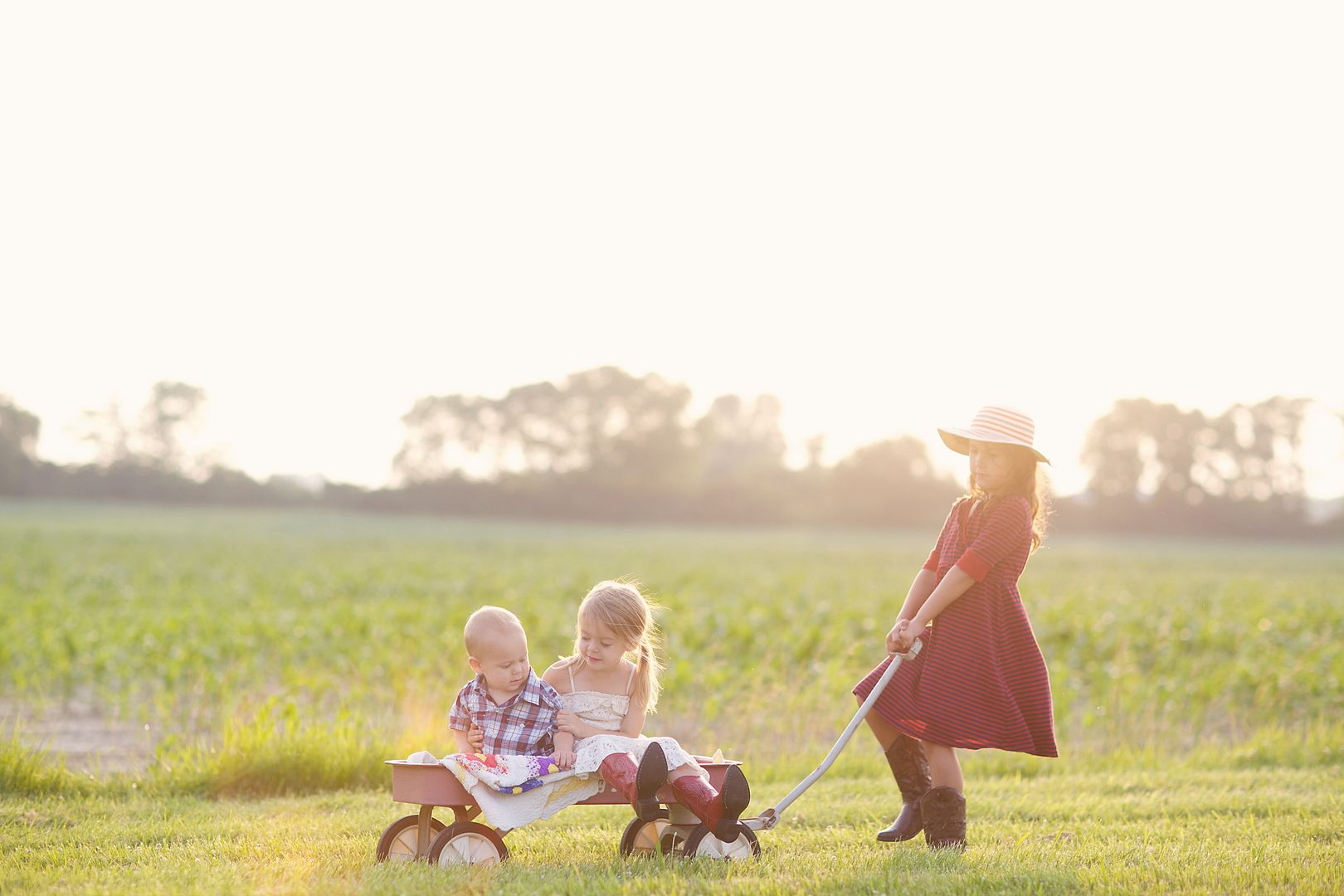 Golden hour in the summer is special and it's rare for my one year old to see it.
We yanked Shiloh out of bed for this shoot. He didn't love it, but he was a good sport.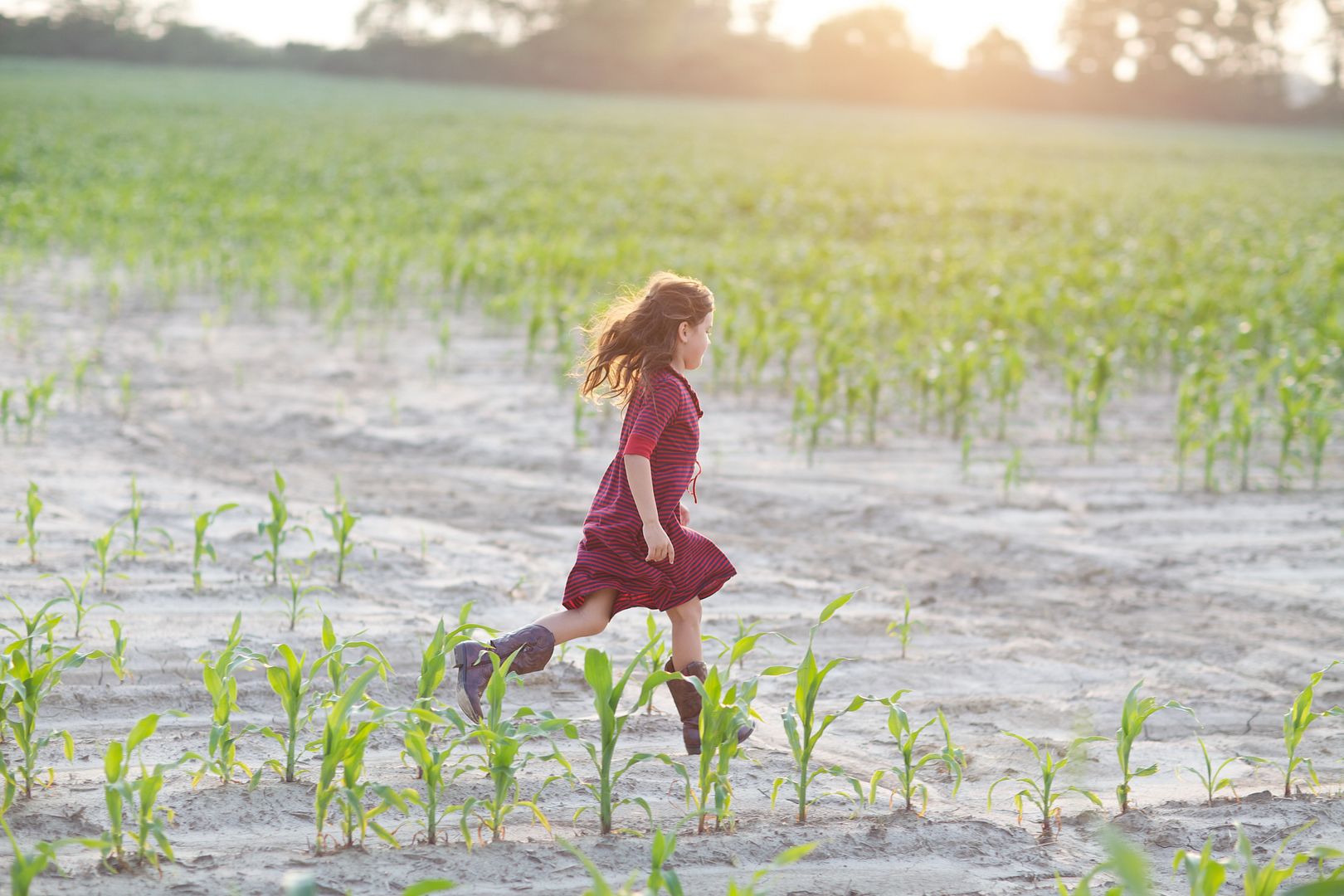 Our summer has been strange. Nice days are few and far between. We have traded in our daily trips to the pool for the library and an occasional visit to the splash park. Looking forward to a few more nice days and a glorious fall.