January was super rainy and February I started feeling sick, so I never took my camera to the beach. It made me so sad but I also really ADORE the beach pictures I take on my phone. A few days before we headed back to Ohio, I mustered enough energy to dress all three in something coordinating. Of course I didn't have it in me to do their hair but whatever. I plopped on the sand and just got whatever I could in 15 minutes of them running around and not listening.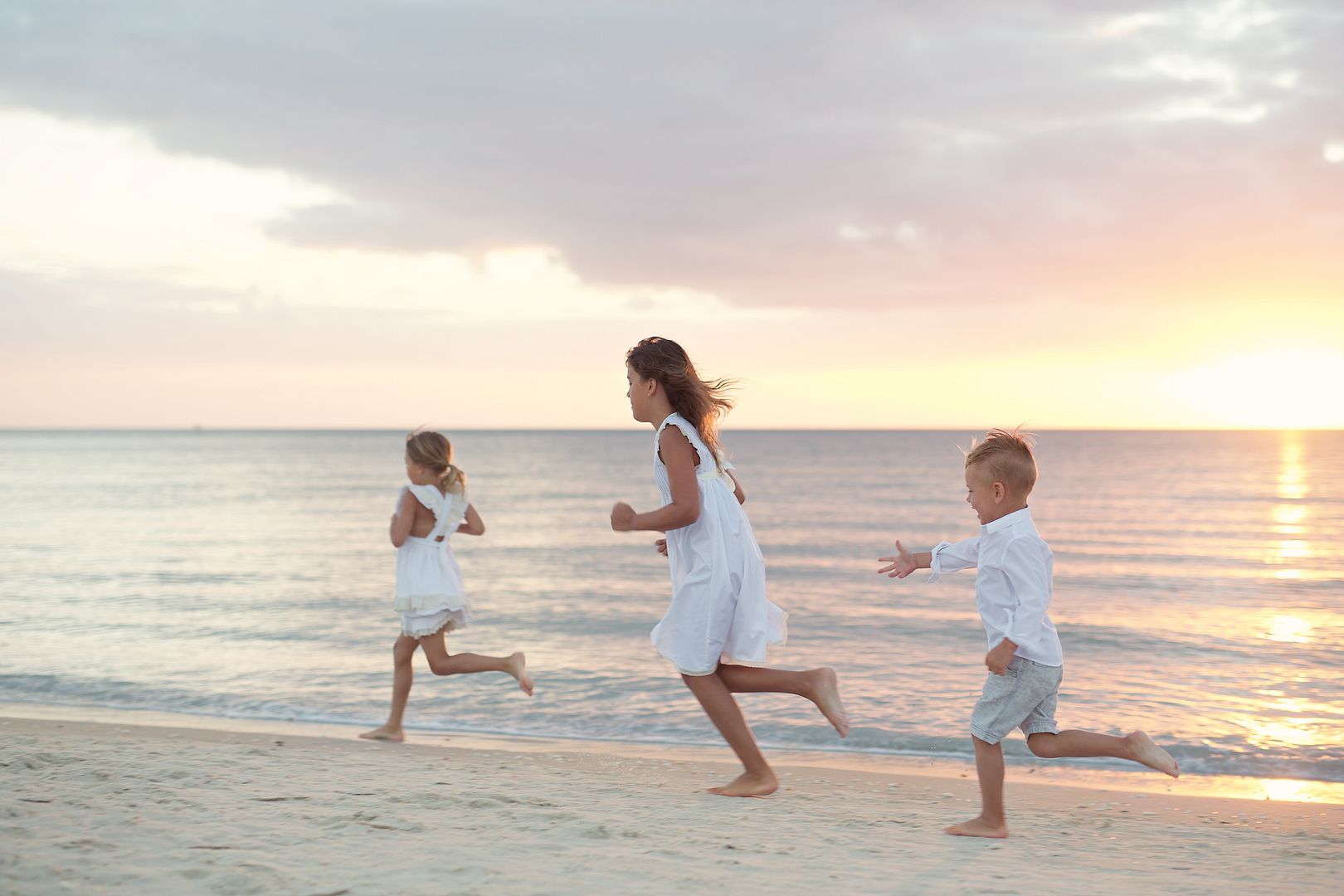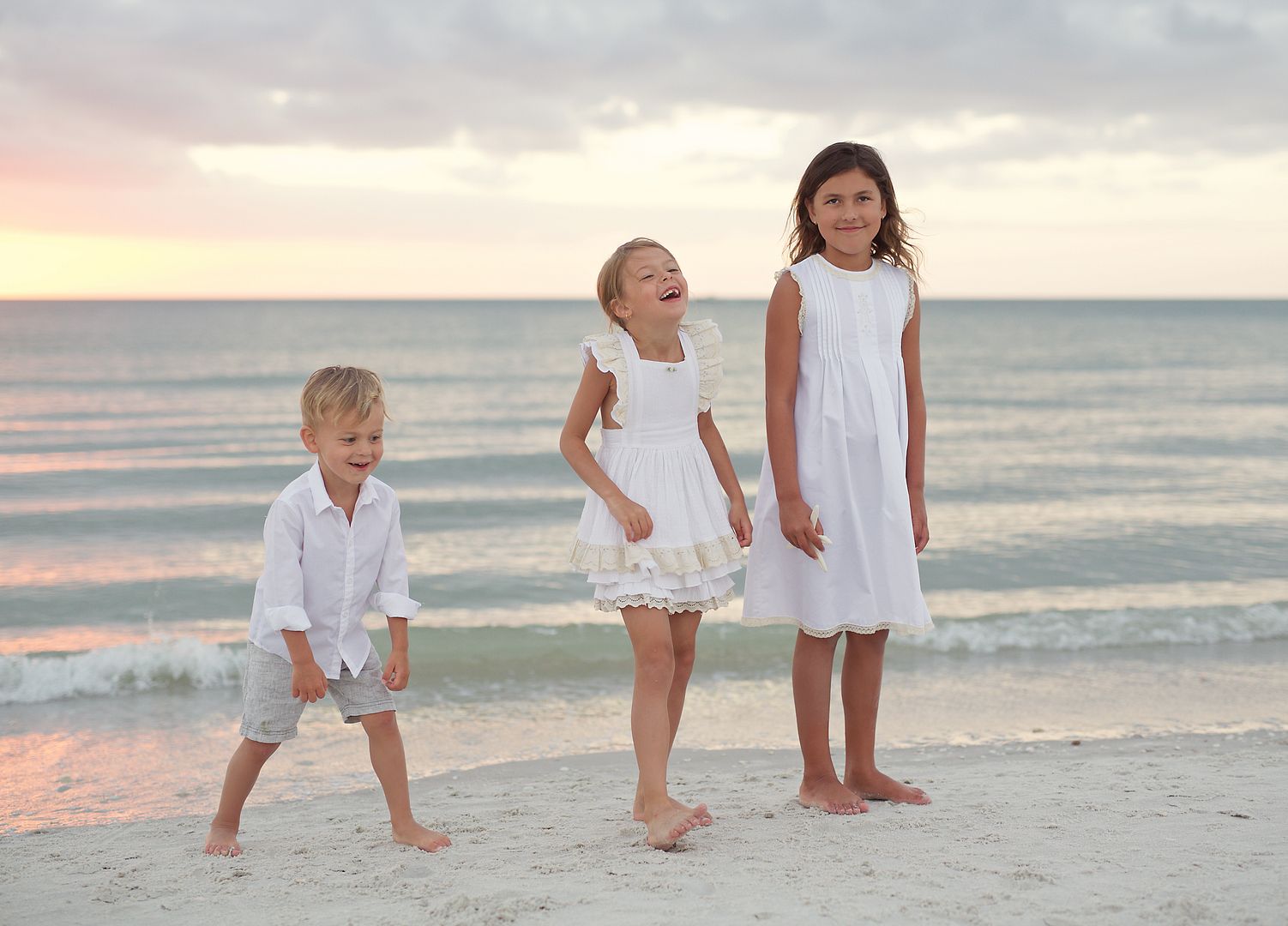 Our Florida trips are always treasured memories. A full month with Gigi and Faja and the kids, lot's of days with Cora and Charli, and then a full month with Meme. We miss out on the yucky snow and get to explore sea creatures and build sand castles.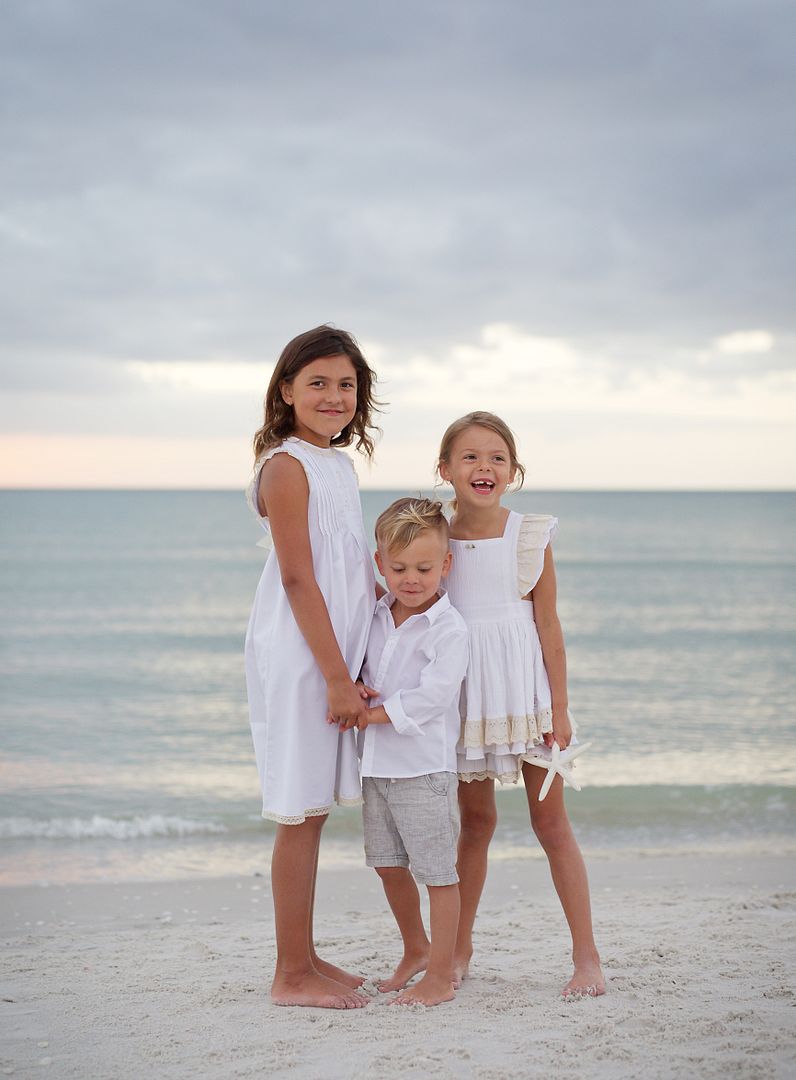 Every single sunset is different and worth remembering. Even if it's just with our iphone. Each year we leave, I vow to find a spot in Ohio where we can see the sun set all the way into the horizon, but I've never been able to find one.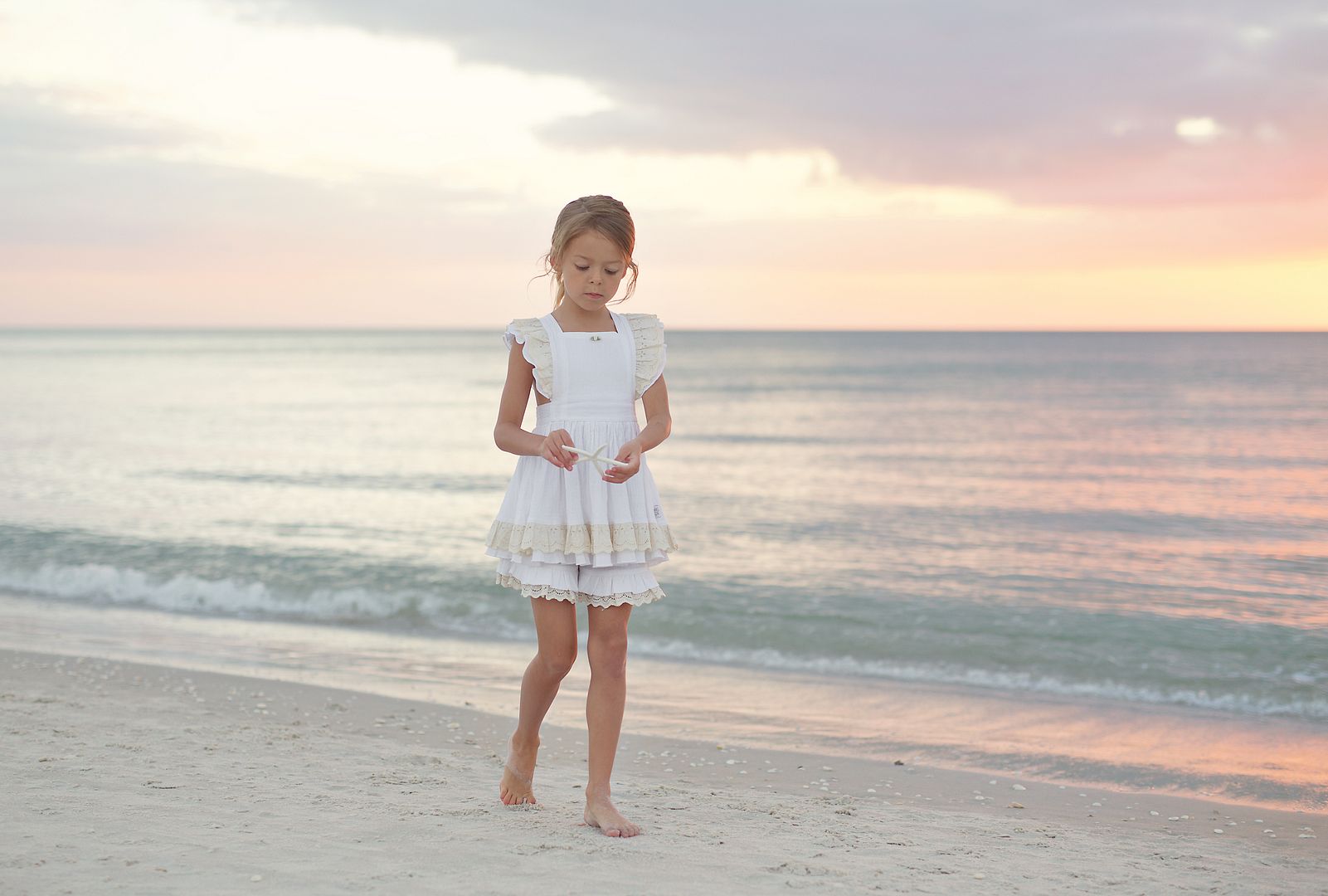 I hope our Florida sunsets never grow old and we always race to the beach to watch the most spectacular show there is on Earth.