Johanna doesn't like when she can't do something perfectly the first time.
If she can't do it perfectly she usually refuses to do it at all (with a lot of crying and fit throwing).
Using scissors has been sort of mountainous for her.
Today at school she cut out this Valentine heart for me.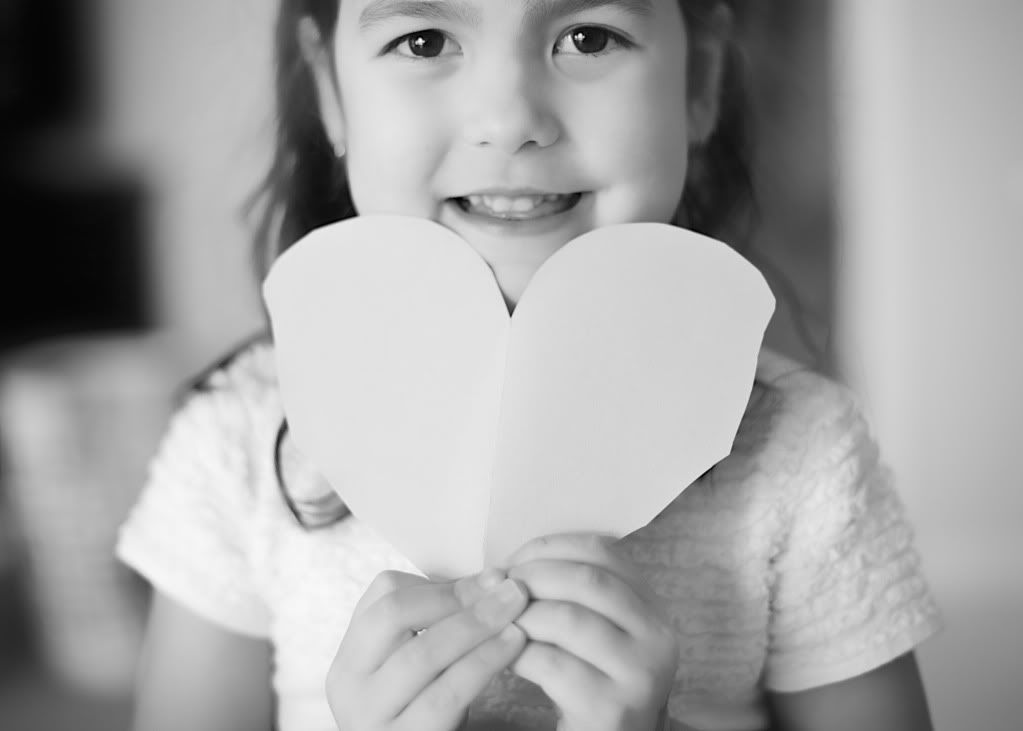 Truly a gift from her heart.