Johanna has "parent watch day" about every three months in ballet class. It's the only time we ever get to see what they do in class. There are no windows whatsoever but we occasionally hear some loud stomping from the graceful ballerinas.
Yesterday was "parent watch day" and Johanna was in rare form.
She is really too old for the class and is apparently getting bord.
During the stretching she made the snide comment "enough with the stretching already".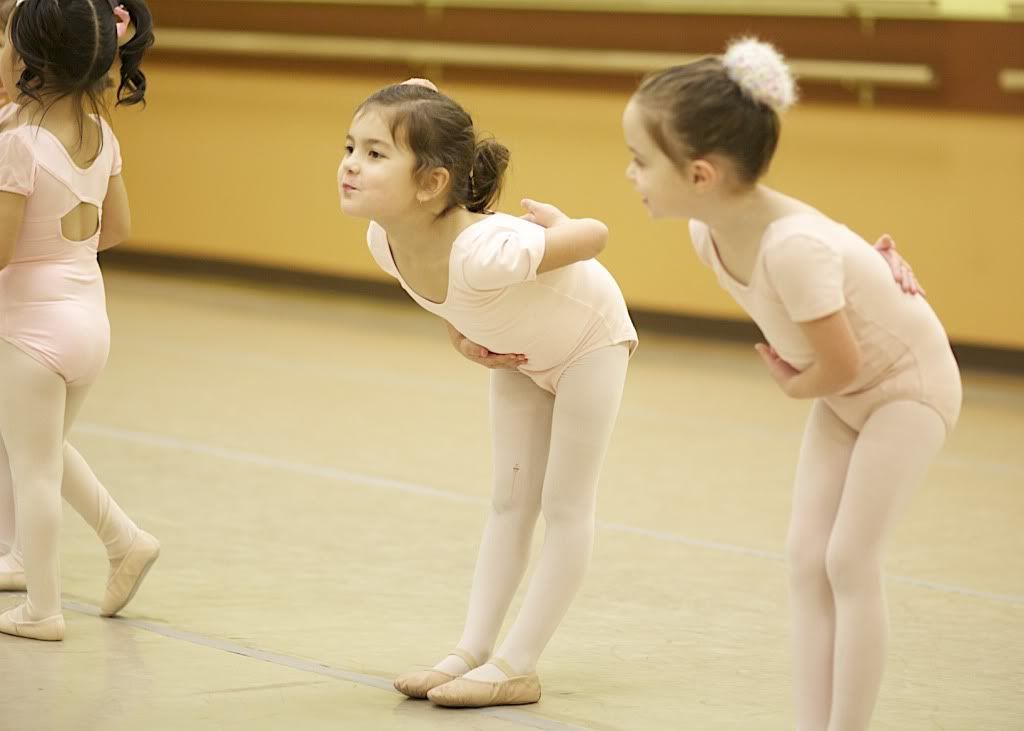 When the teacher went around the circle and asked the girls what their favorite color
was Johanna said, "purple and blue and green with hearts and stars all over".
Johanna definitely brings the "creative" into creative movement.
She takes the class with her best friend Aunt Addy.
After class we had a best friend sleepover.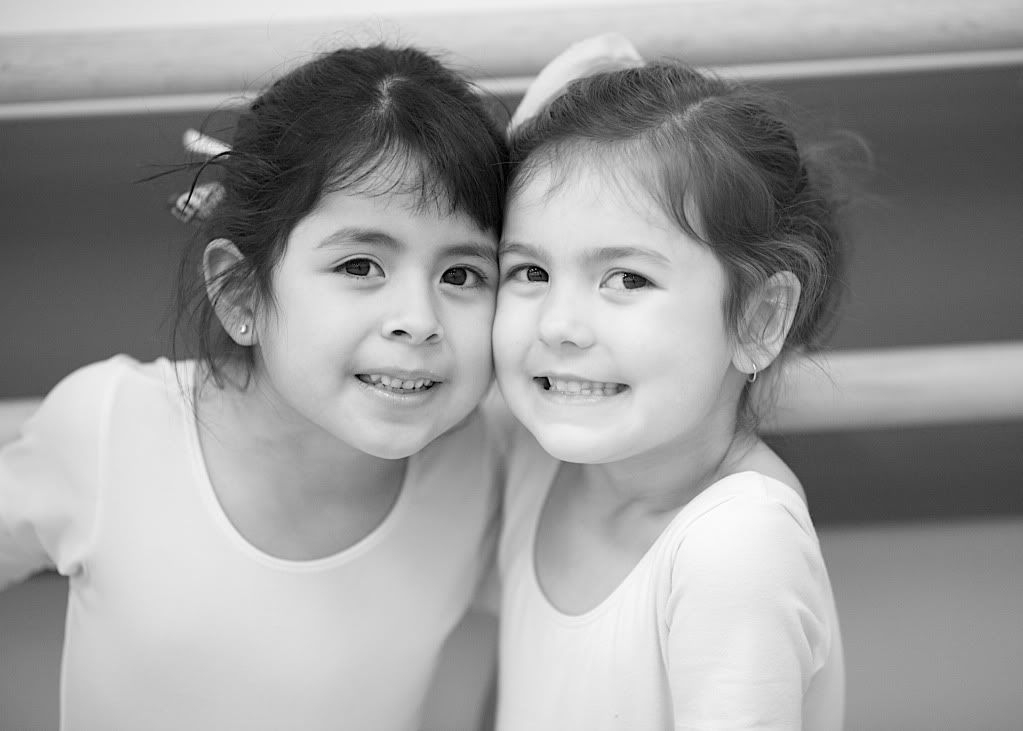 My spicy ballerina.