Five years ago Johanna was born and a friend gave us her first pair of tiny shoes.
The red shoes are her new pair of "fancy shoes" that we got a few weeks ago.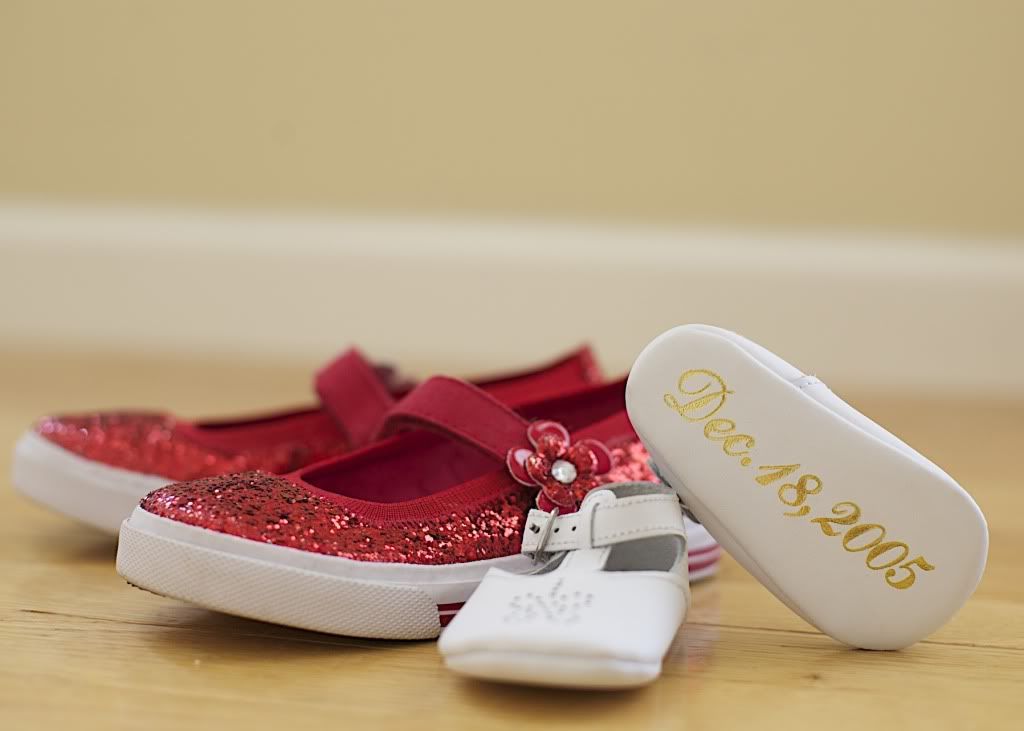 It is no secret that I have horrendous deliveries.
Georgia's delivery ended with an emergency c-section after six hours of pushing.
I never dreamed I would have a scar on my abdomen, but I love my little reminder. Who needs to wear a bikini anyway?