Today was the first "real" day of school with bus service. Last night Johanna started talking about being nervous (trying to find her room, how to know if she is on the right bus, what if I'm not there to get her) and she got me nervous too. I tossed and turned and worried about her. Unnecessary worry.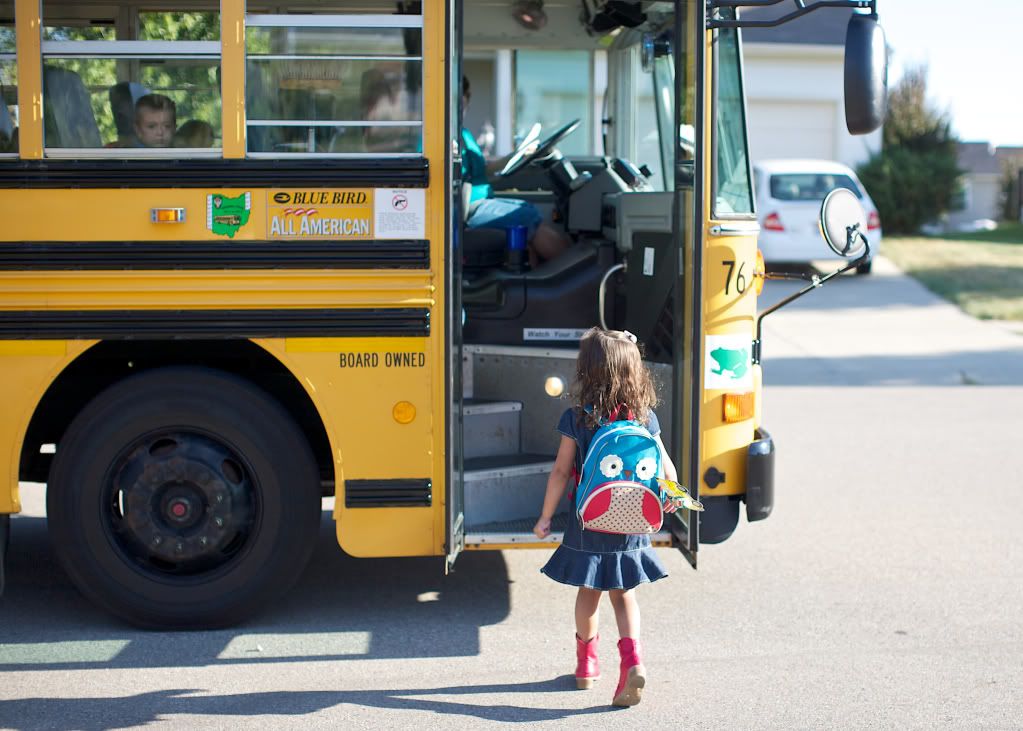 I couldn't wait for her to get home so I could hear the details.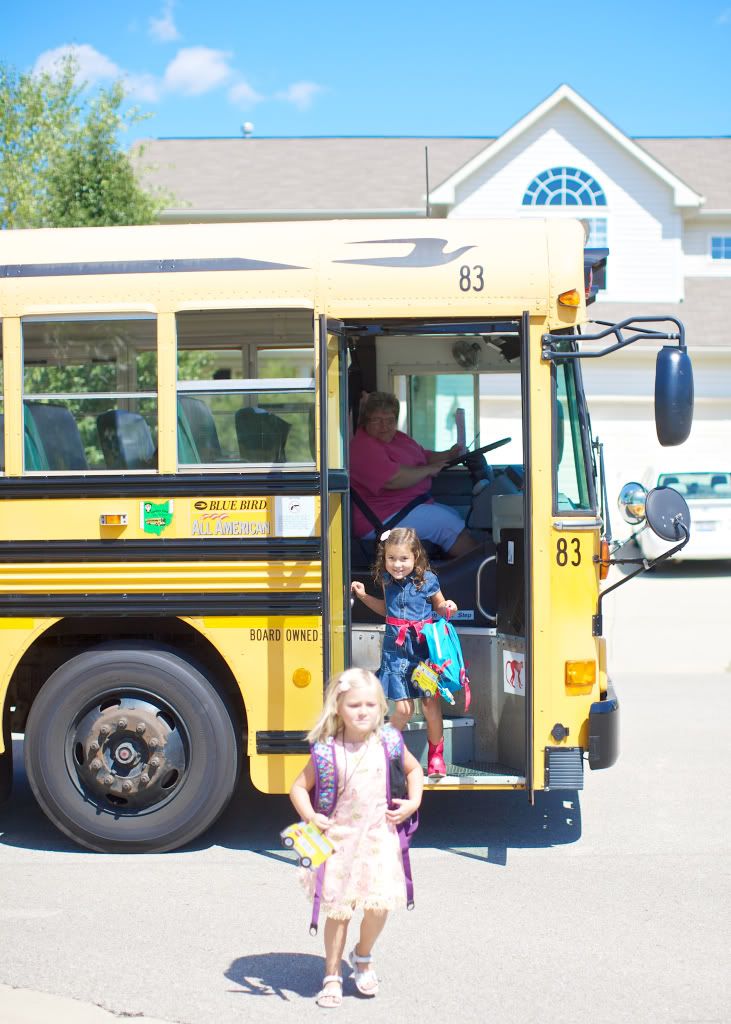 She called my mom to tell her how her day went. My mom asked her if she had made any friends. Johanna's response was "Well, obviously everyone."
I think the girl was made for school.