Today was her very first day and she couldn't have been more excited. No tears or anxiety here!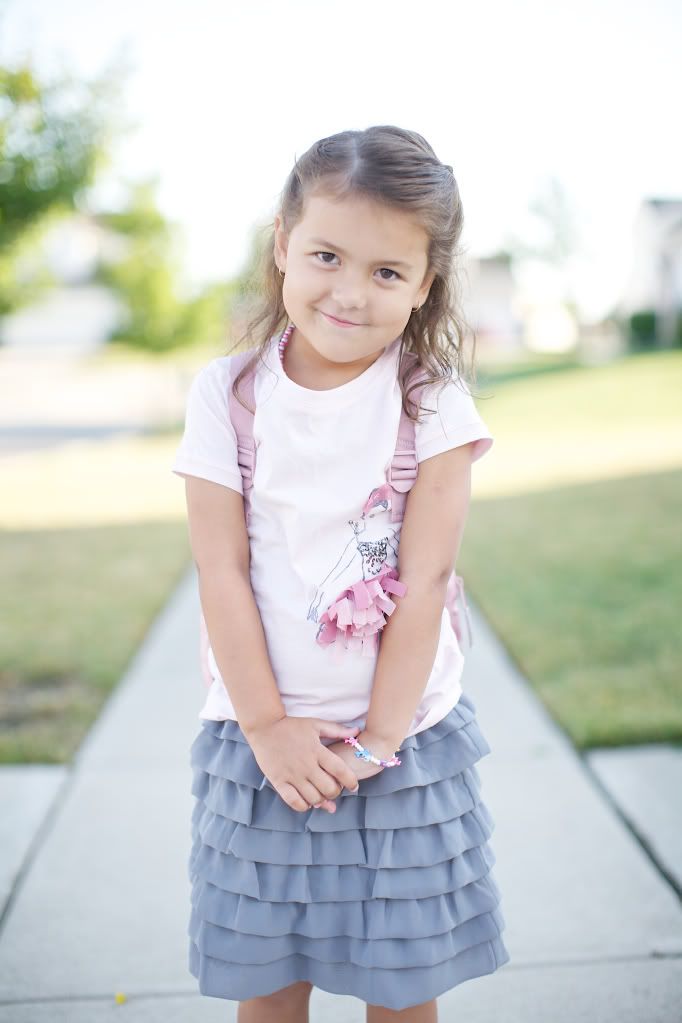 The bus program doesn't start until next week so we got to take her to her classroom.
She gave us a hug and smile, and we dragged Georgia out the door.
Georgia continued to screamed the entire way to the car cause she wanted to go to school too.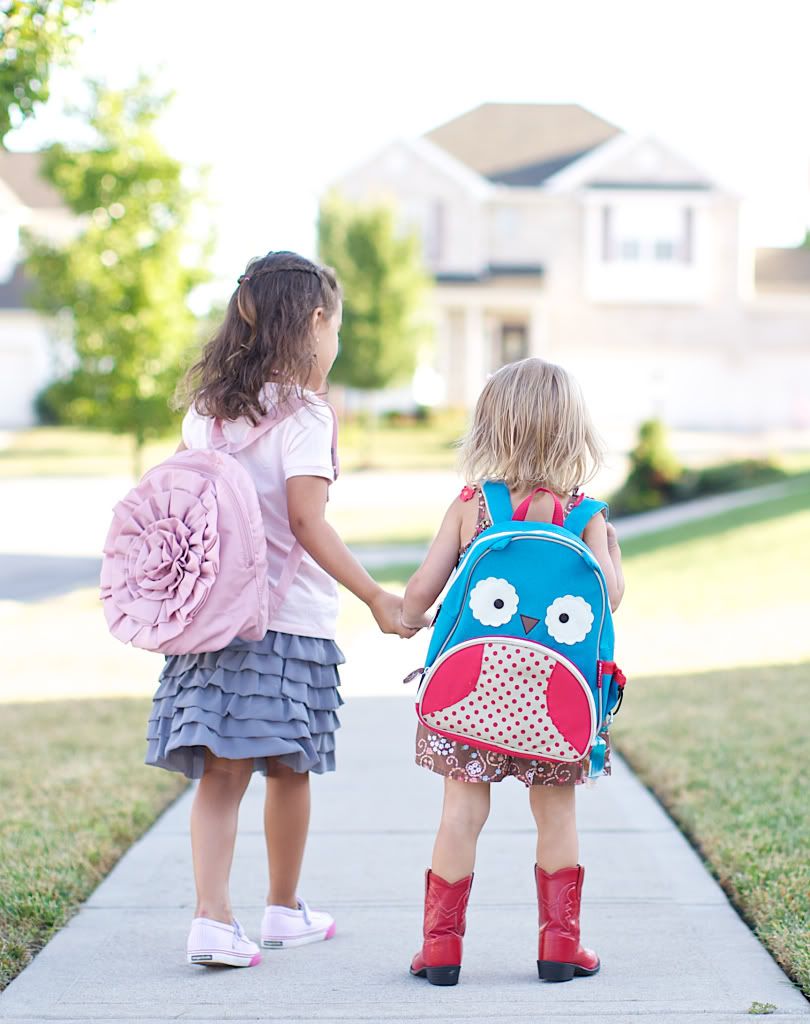 Two hours later we picked Johanna up I asked her, "Was it great?!"
She said, "Of course, why wouldn't it be?!"
Looking forward to a happy school year.