Last week I styled a little "Princess & the Pea" session for my cousin's little girl. It turned out AMAZING. Johanna was my light tester before Madi got there.
I ended up in love with my test shots too!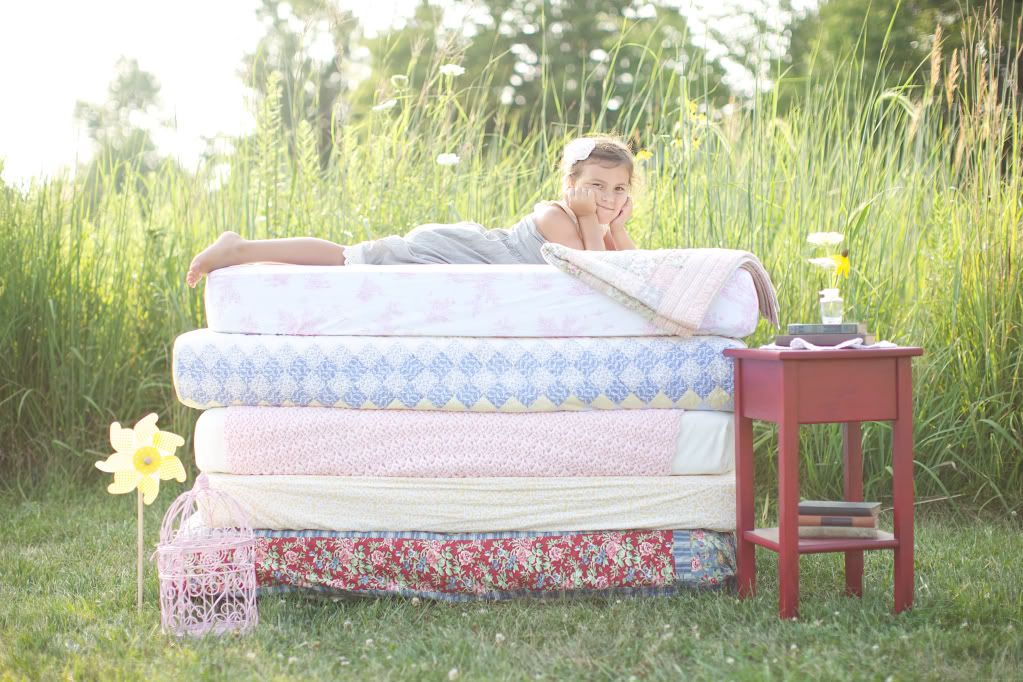 Ps. My latest obsession is up-cycling. I made the dress Johanna has on from a women's skirt I got at the thrift store for $3.79. It took me about 30 min and it is my favorite dress she has in her closet. I keep going through my own closet and pulling out things I haven't been wearing and trying to decide what to make with them.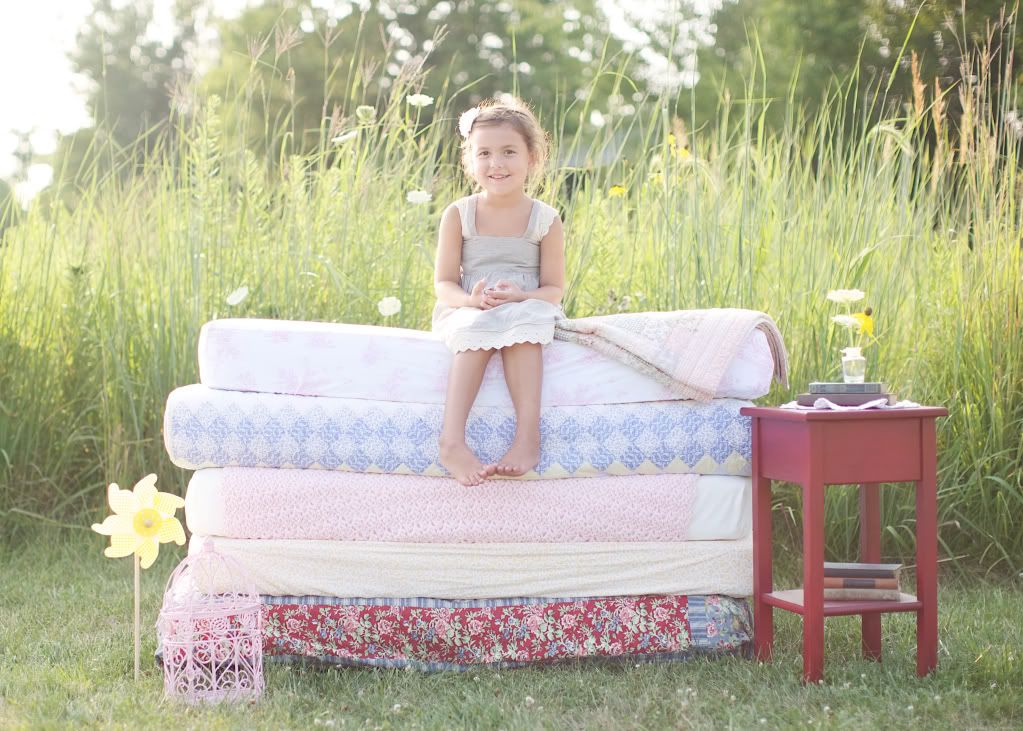 Back to the session...
Madi needed a little coaxing so Georgia "showed her how to get her picture taken".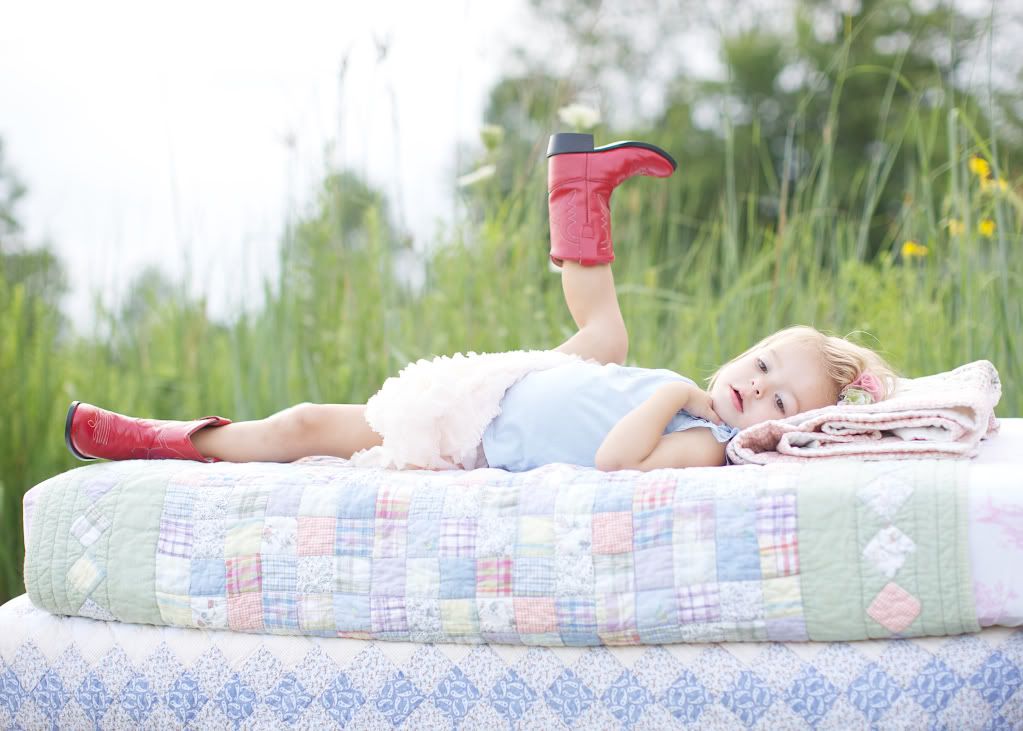 I got so many awesome shots of Madi
This was a three for one deal!