I'm doing a photography challenge through Florabella called Project 24. Each day has a prompted for inspiration. I just purchased some Florabella Photoshop actions and I thought this was a perfect time to practice using them. All of the images for this challenge will be processed with Florabella actions.
Today's inspiration was "Morning".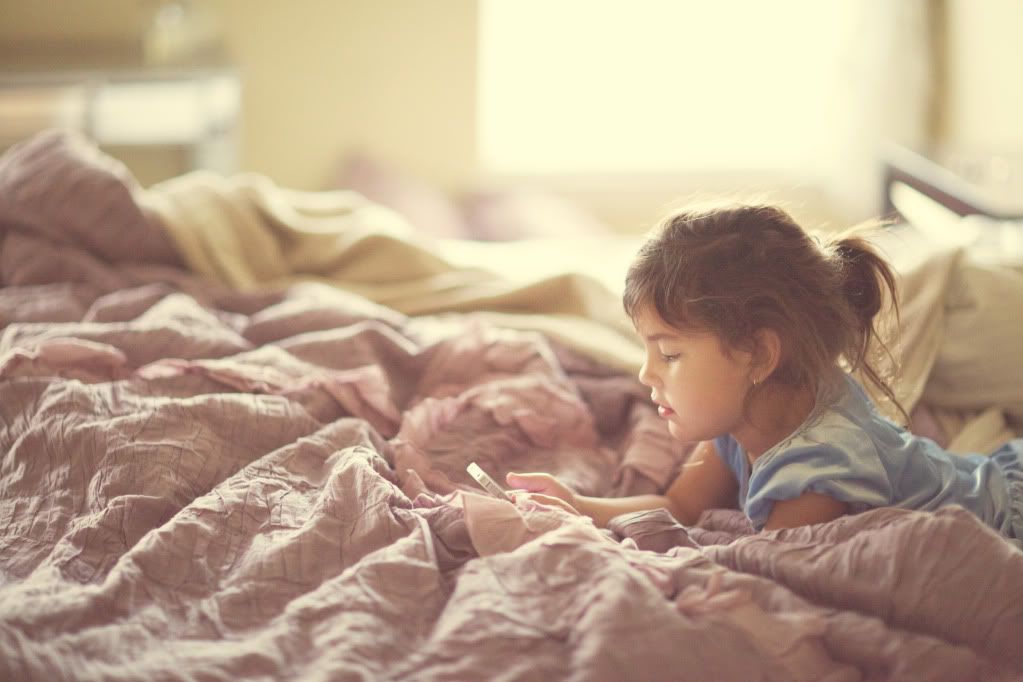 Johanna gets up before Georgia and comes in my bed. I take my Zofran but need to stay in bed for about 20 minutes so I can keep it down. Johanna plays with my phone while she waits for me to be functional.
Then, we start our day.
I think Georgia would stay in her bed until 10:00am some mornings as long as she has paci and blankey.