I don't usually photograph during special events because I feel left out behind the camera. Shiloh's first Christmas needed to be recorded. This is the James Christmas 2012, "spray & pray" style.
Johanna insisted on leaving out cookies and milk for Santa again. She would excitedly tell Georgia Santa was coming tonight. Georgia would look at me and get nervous and I would whisper "she is just pretending", Johanna would over hear me reassuring Georgia and she would meltdown since I wasn't playing along. Super fun.
Santa ended up leaving them both notes in their stockings reminding them to be thankful and to have a grateful heart.
This sweet boy enjoyed his first Christmas helping his sisters unwrap their gifts. The girls were very patient while we waited for him to wake up Christmas morning.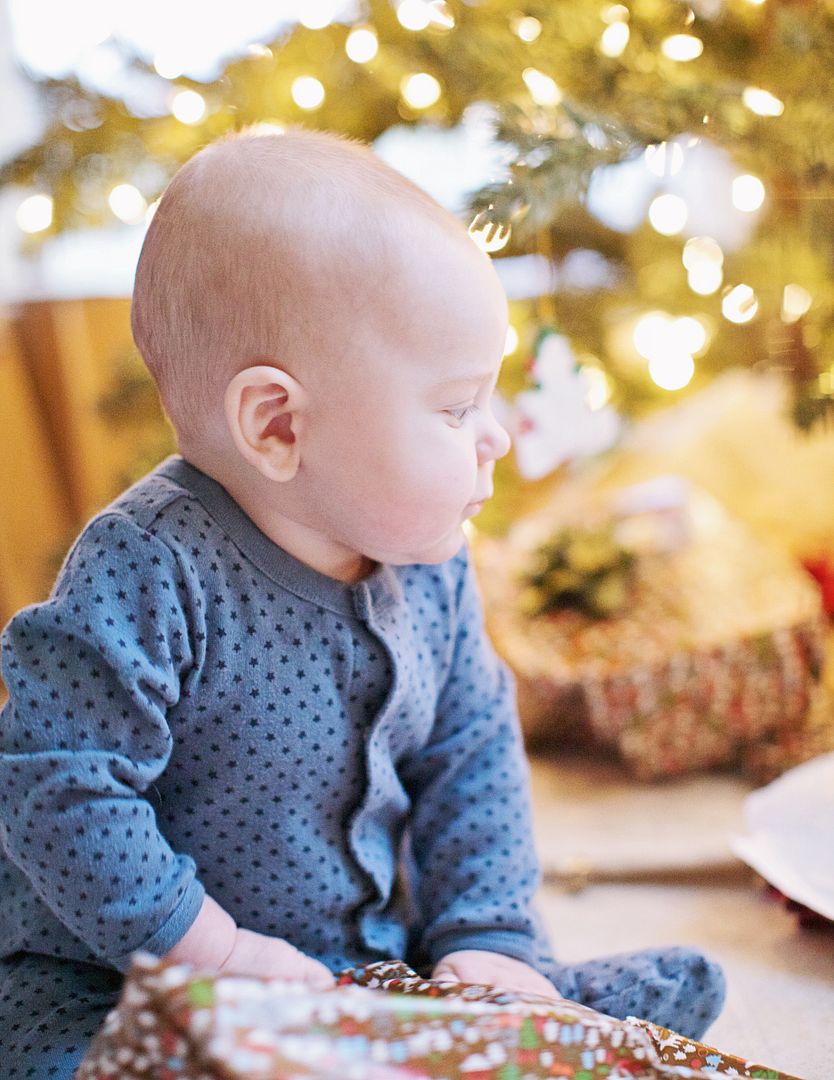 These girls got everything their hearts desired. I feel like the playroom might explode.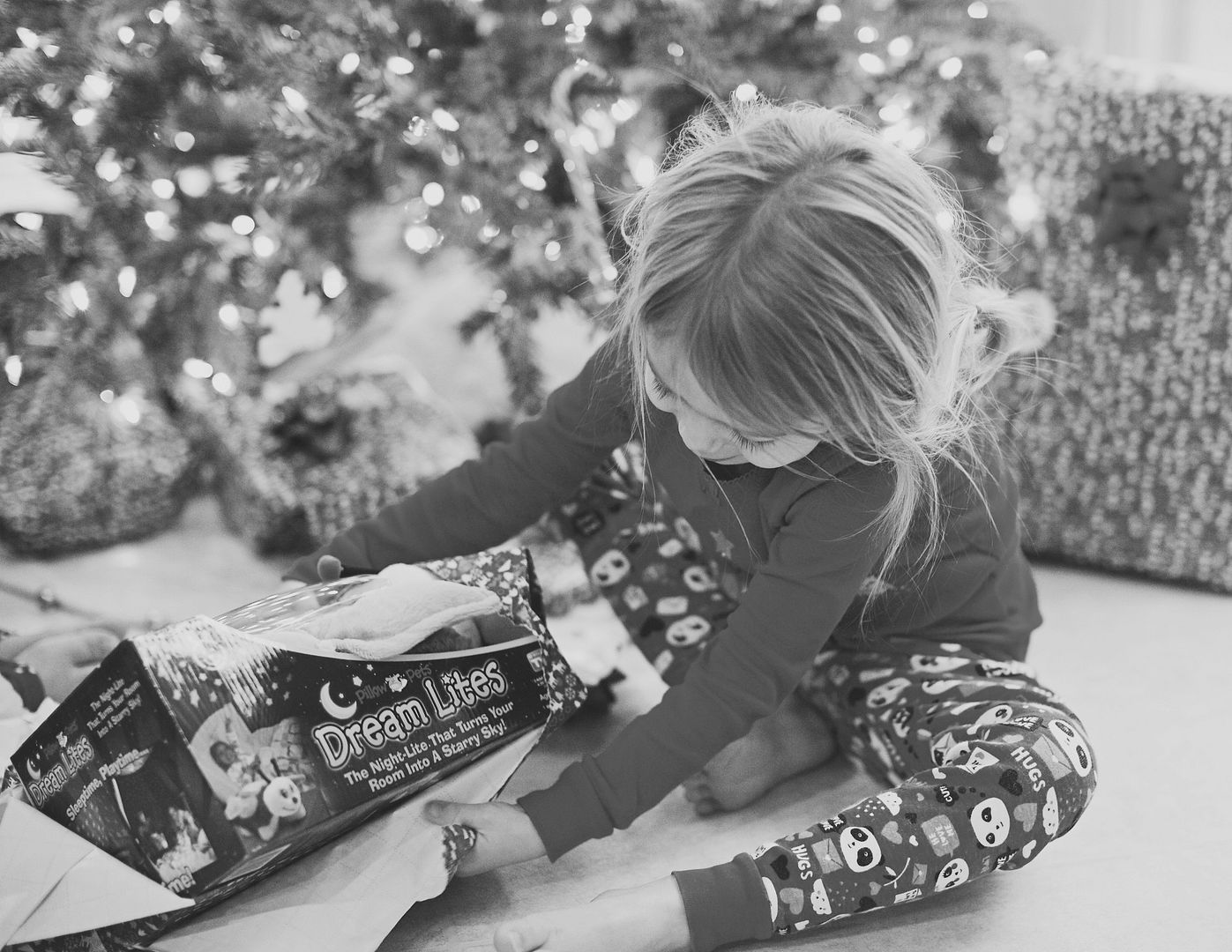 The girls had so much fun decorating the tree this year. I had to throw out any idea of having a perfect tree. There are random ribbons, pinecones, and strange things that happen to be hangable. They LOVE it and so do I.
I am incredibly blessed to have these three hanging on me 24/7.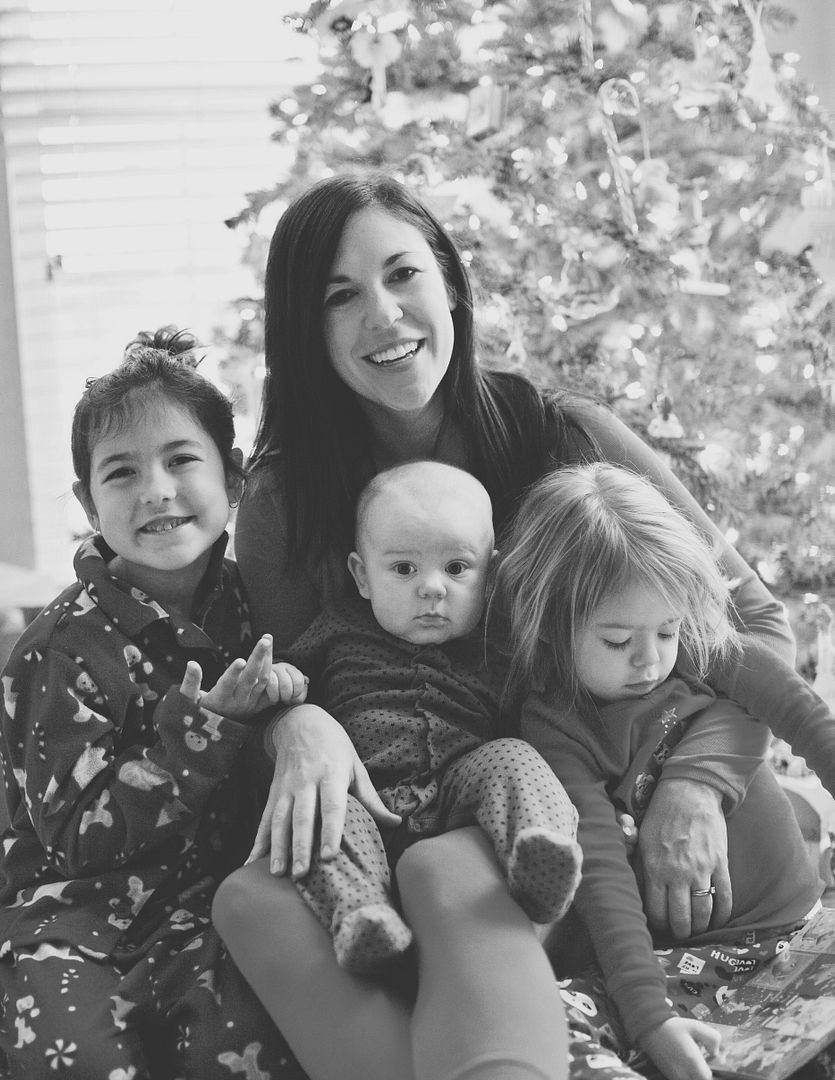 And I am so thankful for the man behind the camera who loves us all to pieces.