6 months of love right here.
21lbs 10oz and 95% on the charts for height,weight, and head size.
He is enormous but proportionate.
And the cutest boy on the planet.
He turned a corner this month with his ears and overall disposition. I can just tell he feels better. We are still fighting night time sleep since he thinks he is starving and wasting away to practically nothing. One of these days momma is gonna need to let him cry.
I adore his bald head and the way it smells.
He is just the yummiest.
He isn't crawling but scoots backward and gets on his knees and rocks.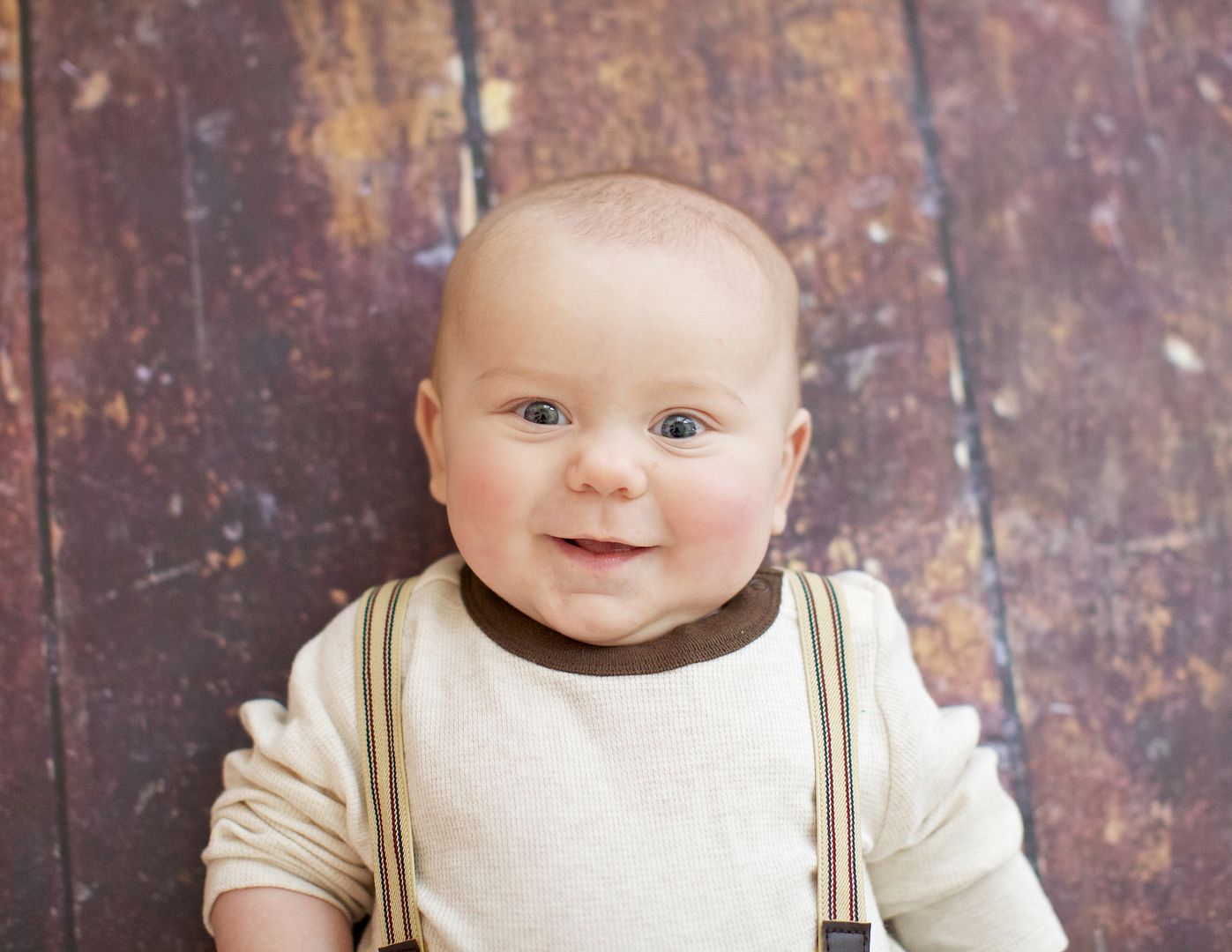 He still loves his jumper but would prefer to be held most of the day. He just likes company.
He loves when his daddy gets home from work.
He says "hi" and backbends something fierce to get his attention.
Christmas is going to be so fun with him.
I handed him a present and he was unwrapping it like a champ. Just practicing for the big day.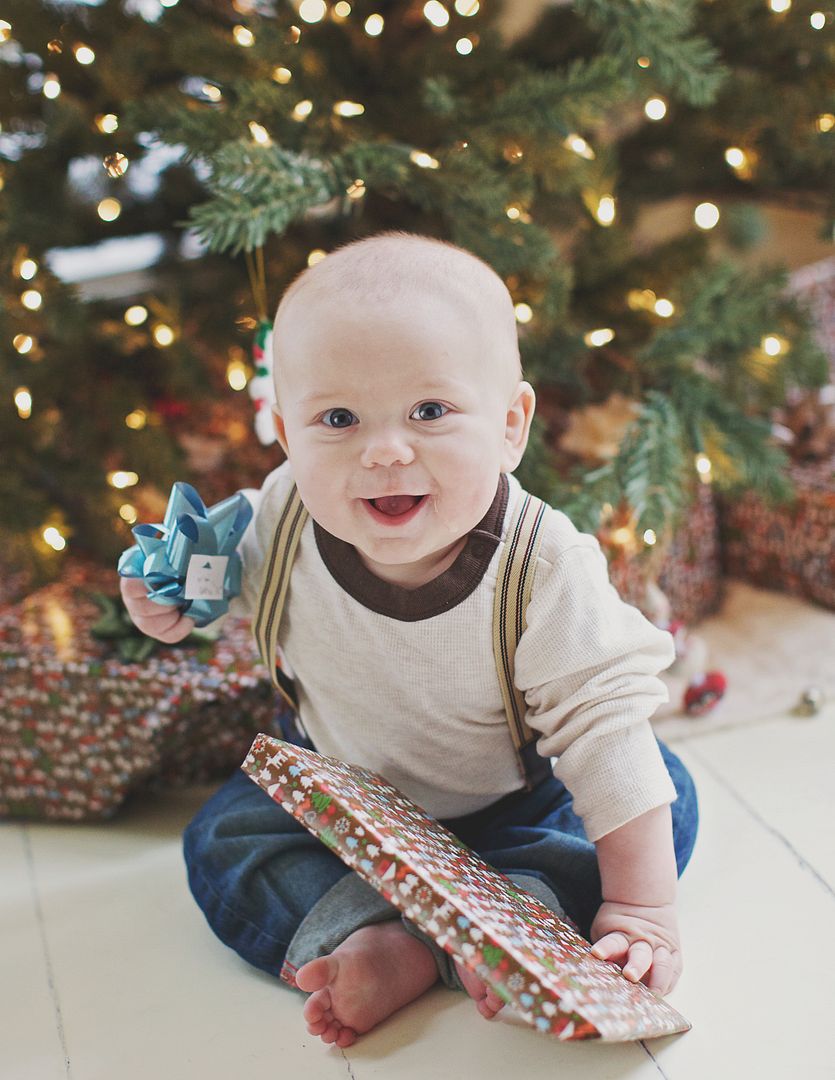 If it isn't obvious, I adore photographing him. I can't keep up with all the ideas in my head. I never dreamed I would have so much fun dressing up a BOY.