7 months old.
Oh, this boy is sweet.
He loves his momma and doesn't want to be anywhere he can't get direct eye contact.
I don't get anything done :)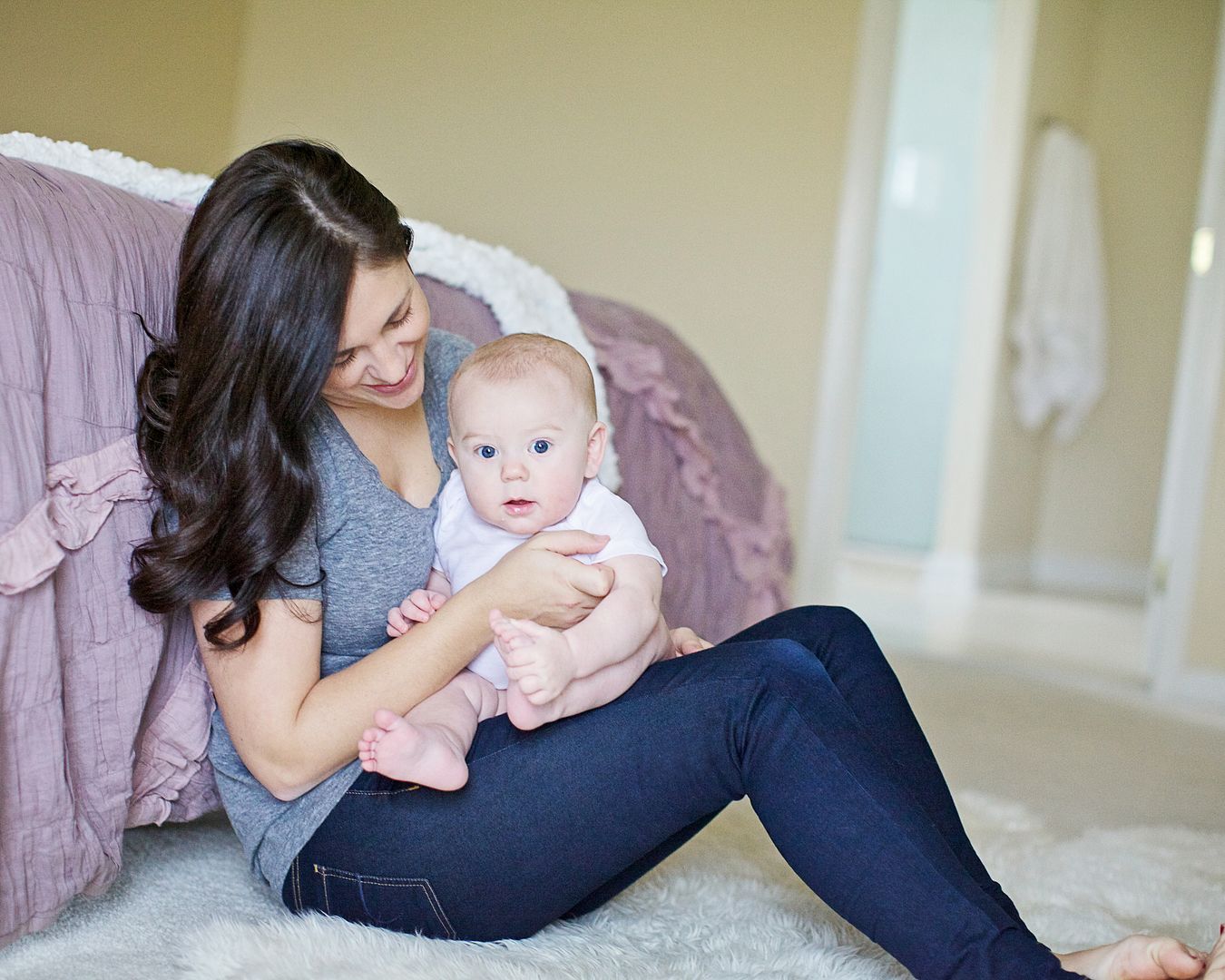 The kitchen might be a mess but that's a small price to pay for a happy boy.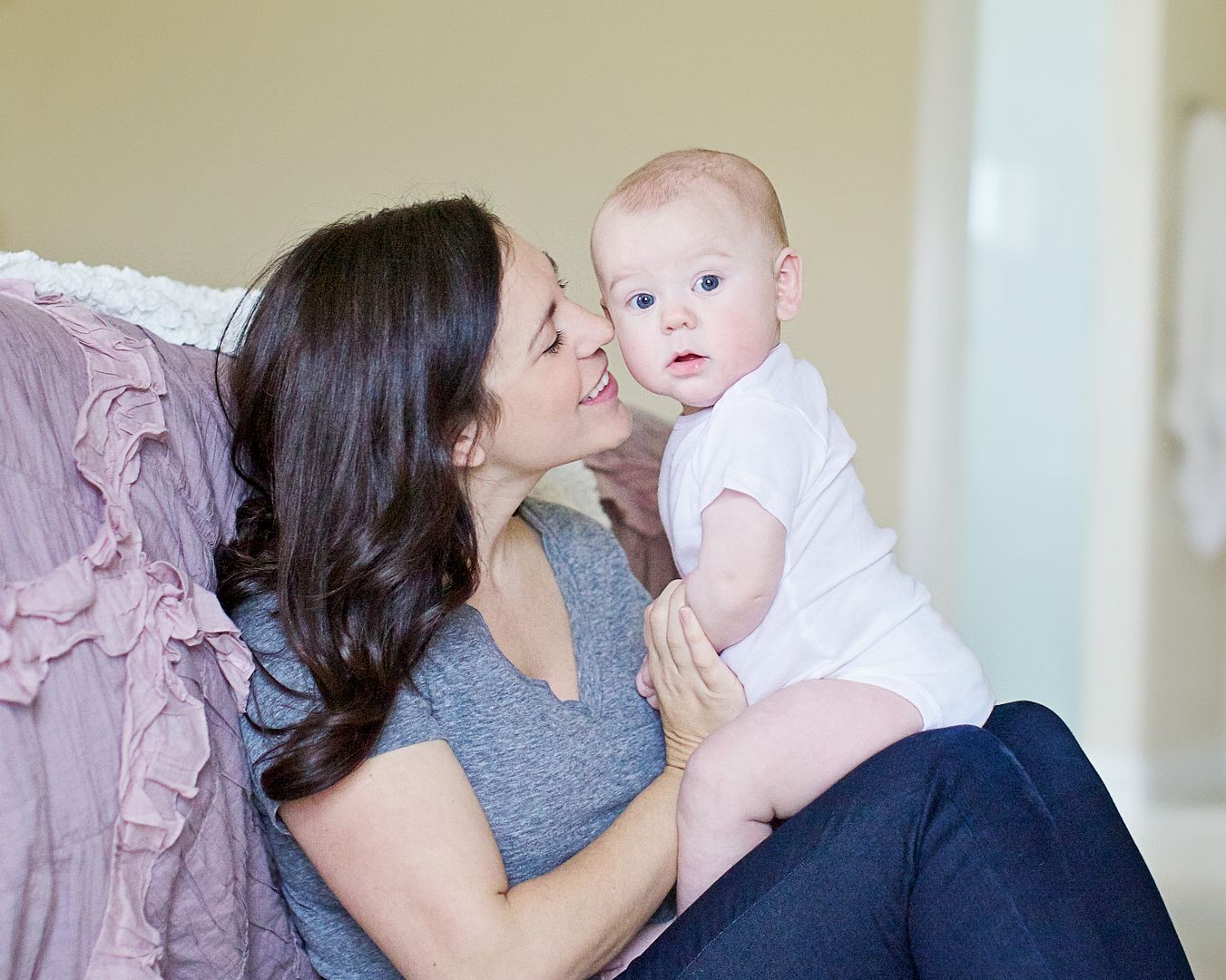 His whopper top teeth are enhancing his HUGE grins. He wasn't willing to show them off for these pictures but they will be coming soon.
Johanna was my photographer for this shoot and she did such a wonderful job.
Everyone told me how much boys love their momma, it's so true.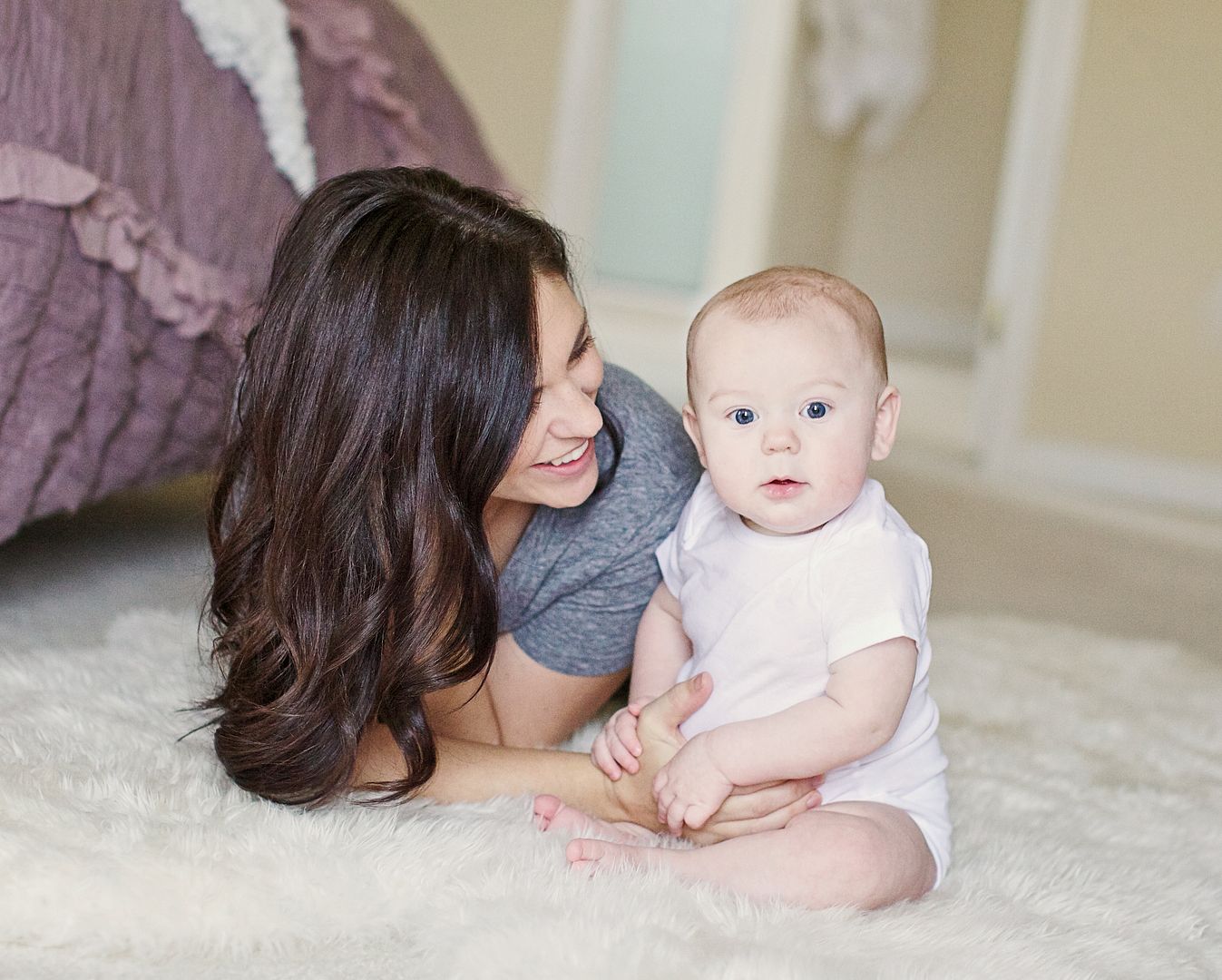 But the feeling is mutual.