We are just hanging out, impatiently waiting until we leave for Florida in a few weeks. The days are long and kind of boring without all the "Fortener kids" to keep us company. So we are playing in the basement, drawing on our chalk wall, playing on the new bunk beds, and taking late evening trips to the mall (just to get out of the house).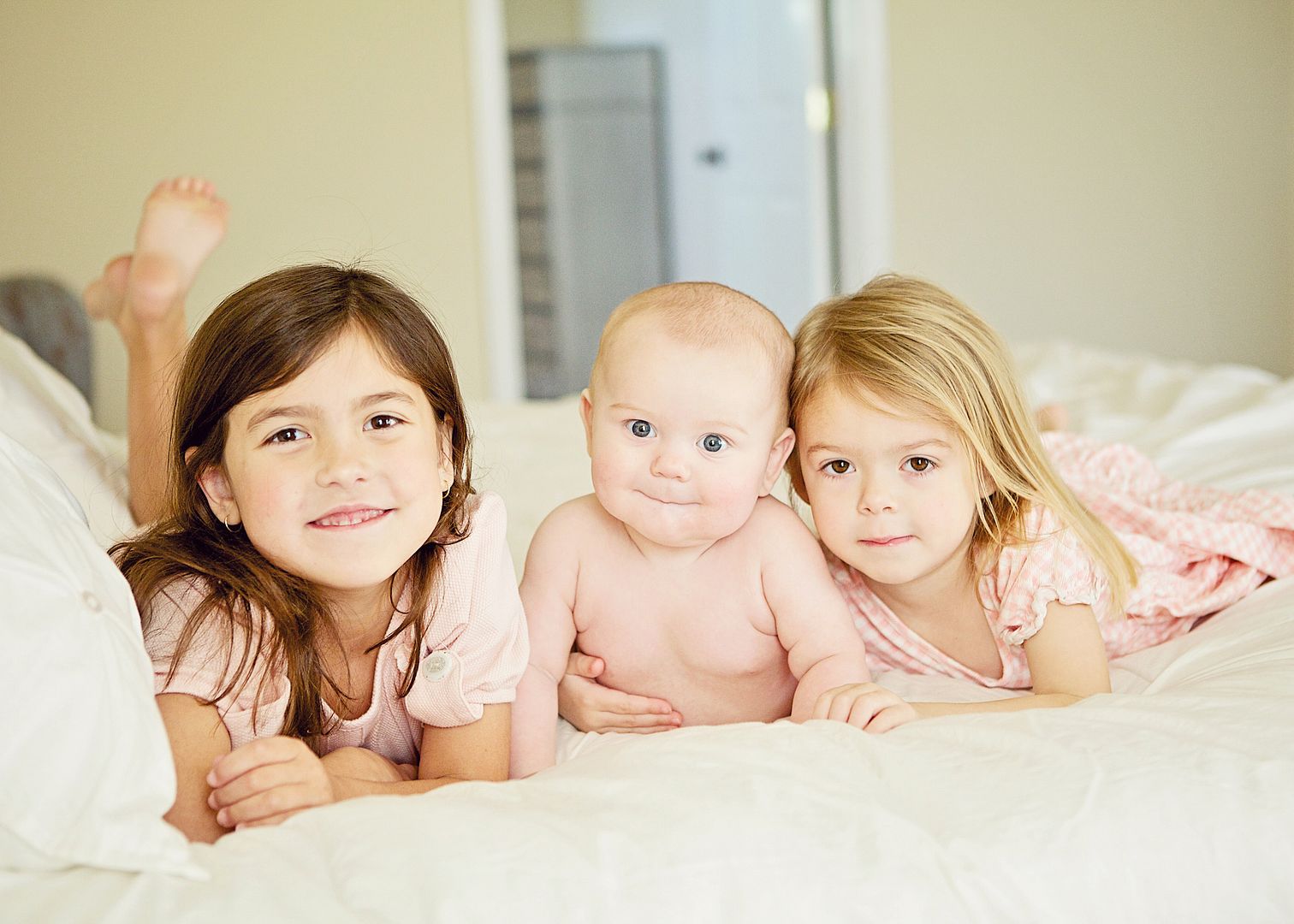 We just got over some yucky winter colds and Shiloh cut is top two teeth.
We bribe and cheer for him to crawl, but for now he is happy with just doing this.
The girls were very worried that Shiloh was going to pee all over the bed while I took these.
We made it through without any mess. I HAD to get some pictures of those cheeks.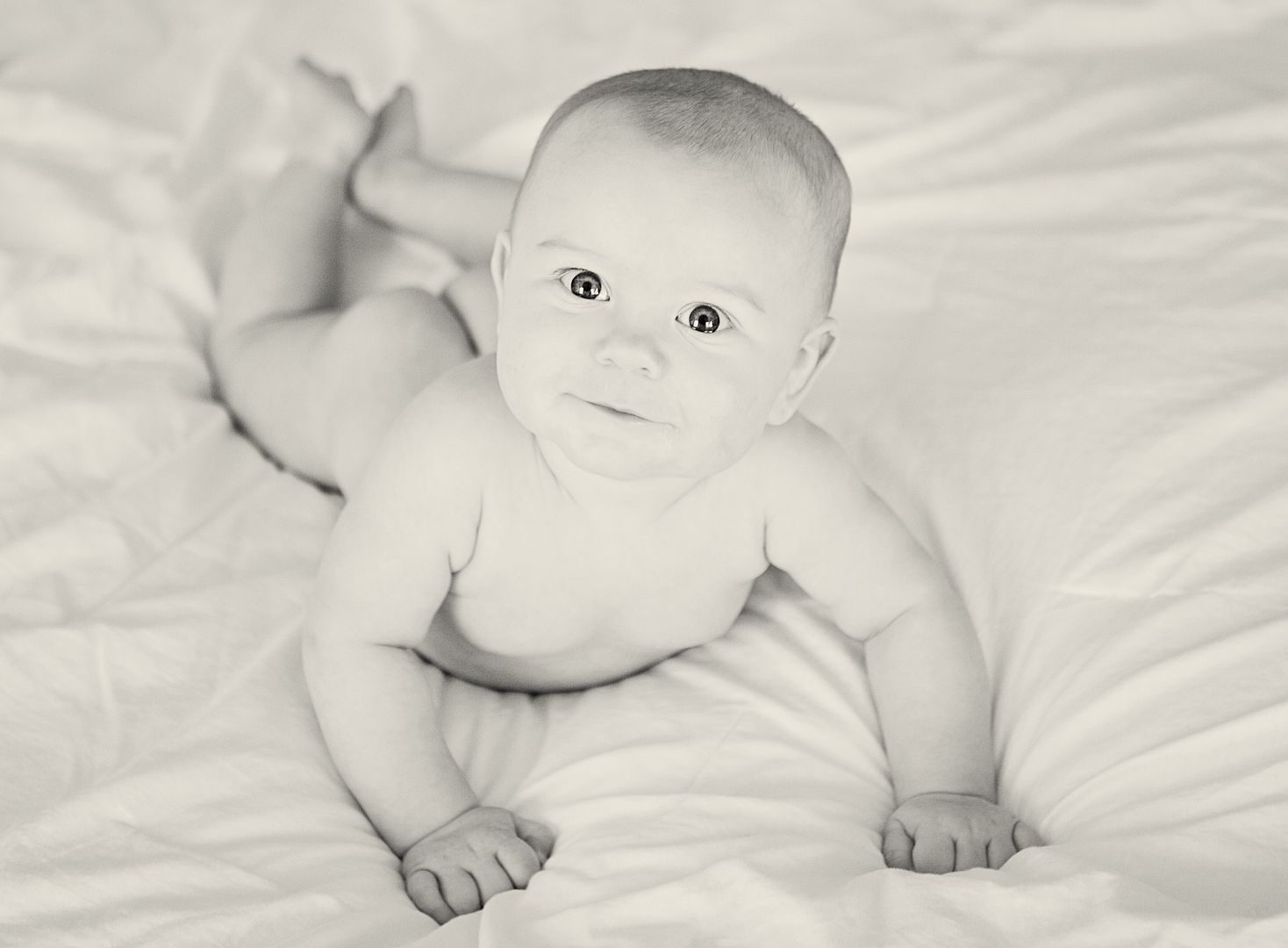 We can't wait to trade our basement for the beach and soak up some vitamin D.