We tried to never miss a sunset.
The girls would play and I would just snap away.
Shiloh was usually asleep in the stroller or strapped to daddy.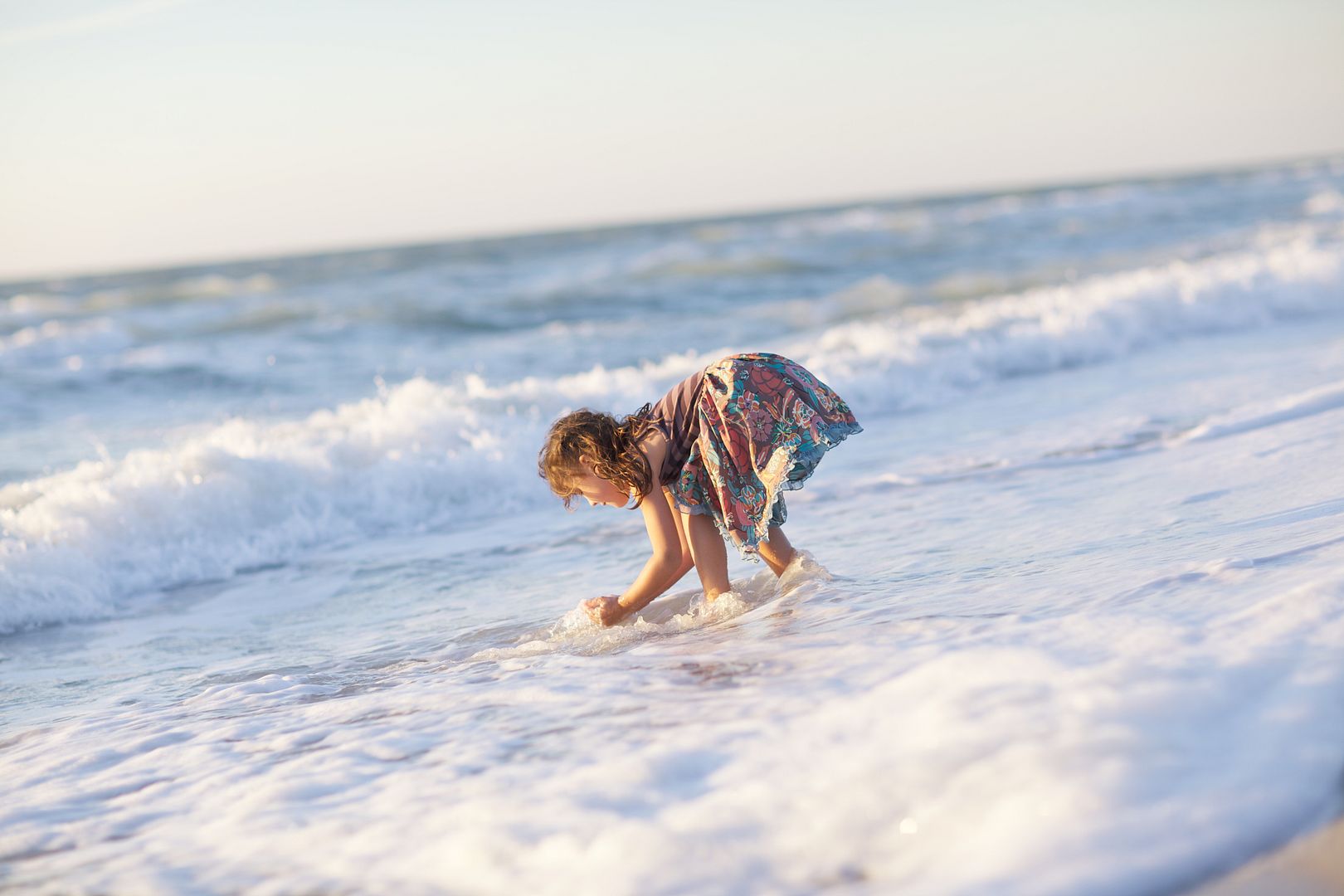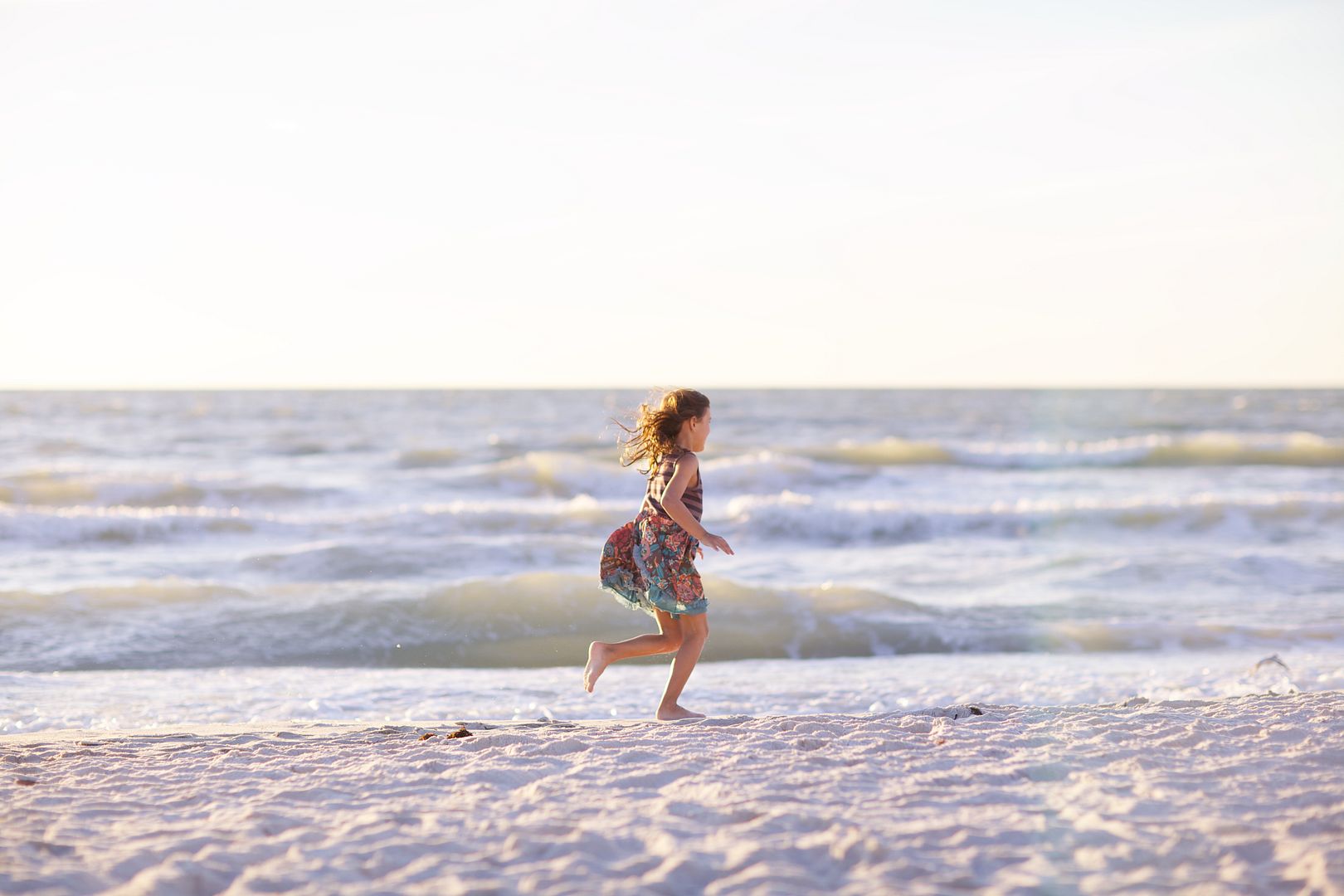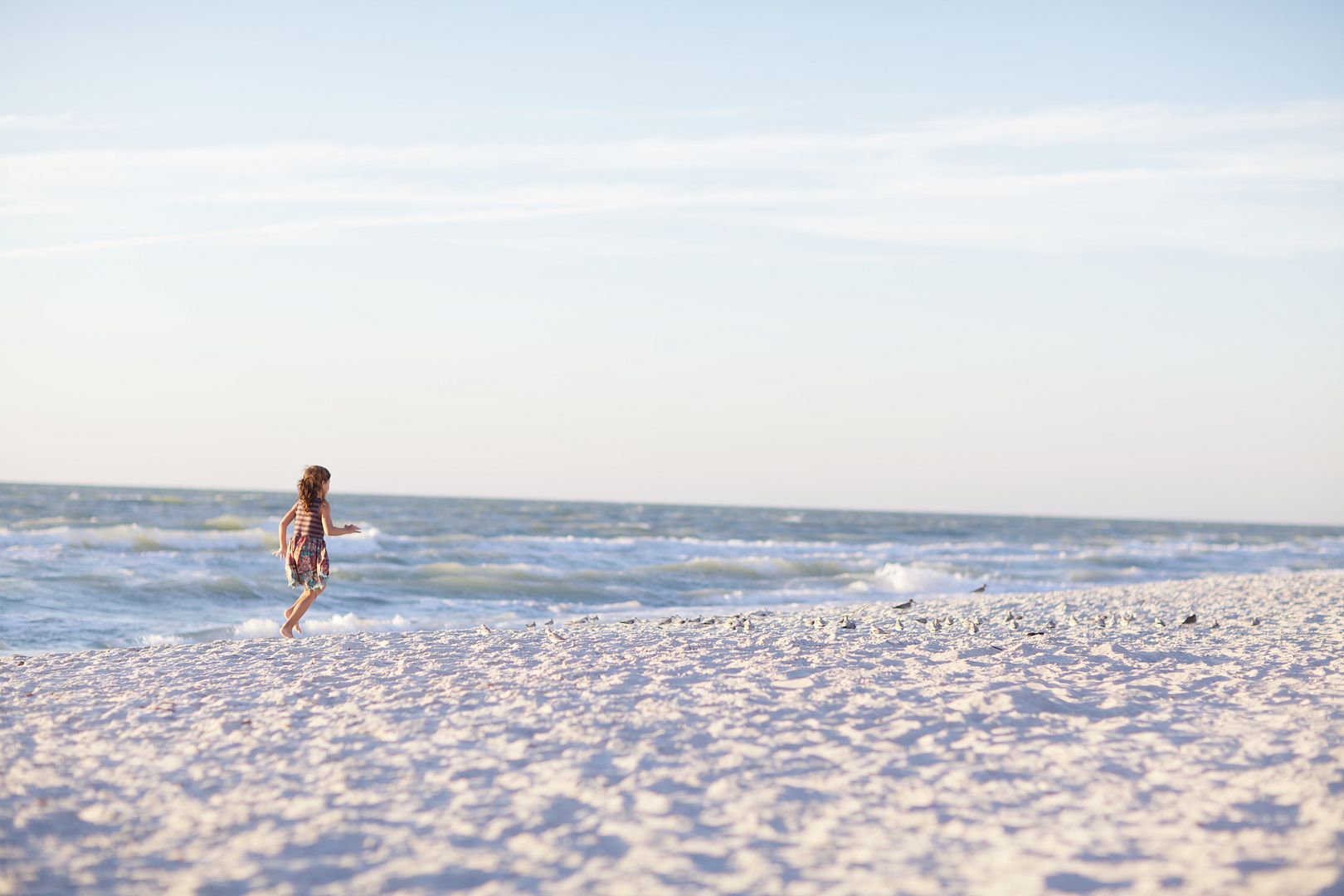 Johanna lost both her front teeth within a few hours of each other. It was so cute how different she looked and sounded. I had no idea what a huge deal this milestone would be to her (and me). I just ADORE the way she looks right now.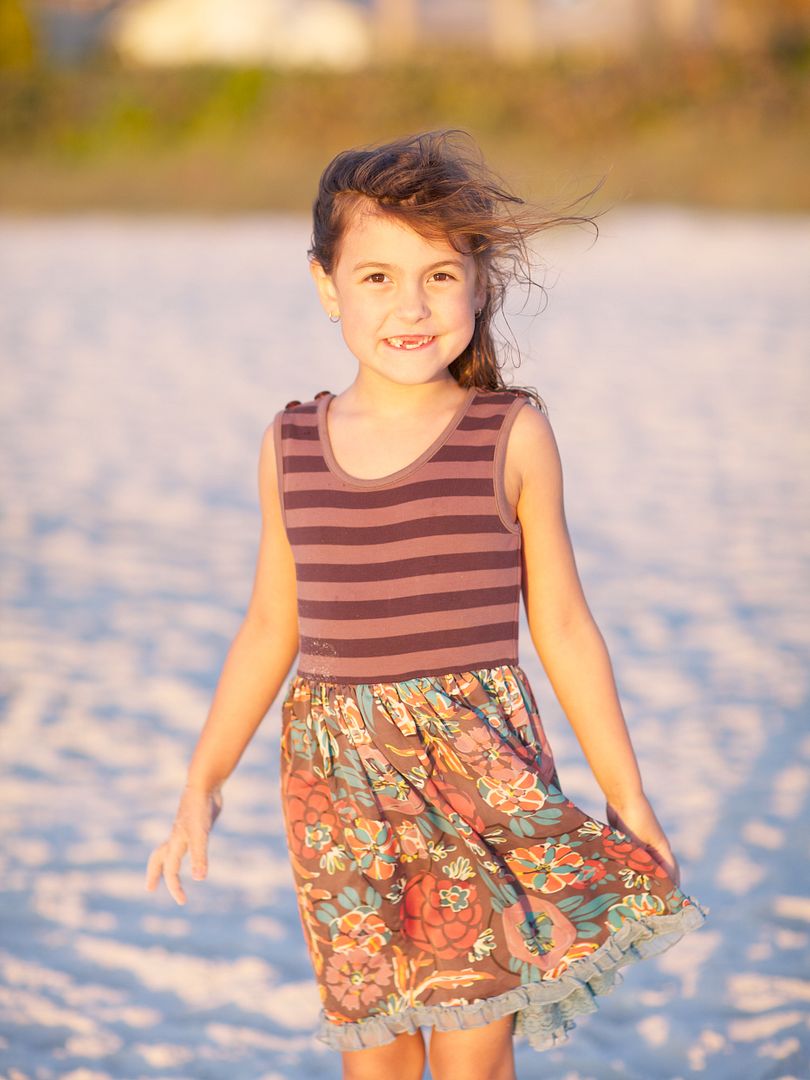 The minute we walked on the sand Georgia went into her own world. She was usually a horse but sometimes a red panda.
She only answered to whatever name she had given herself and barely spoke English.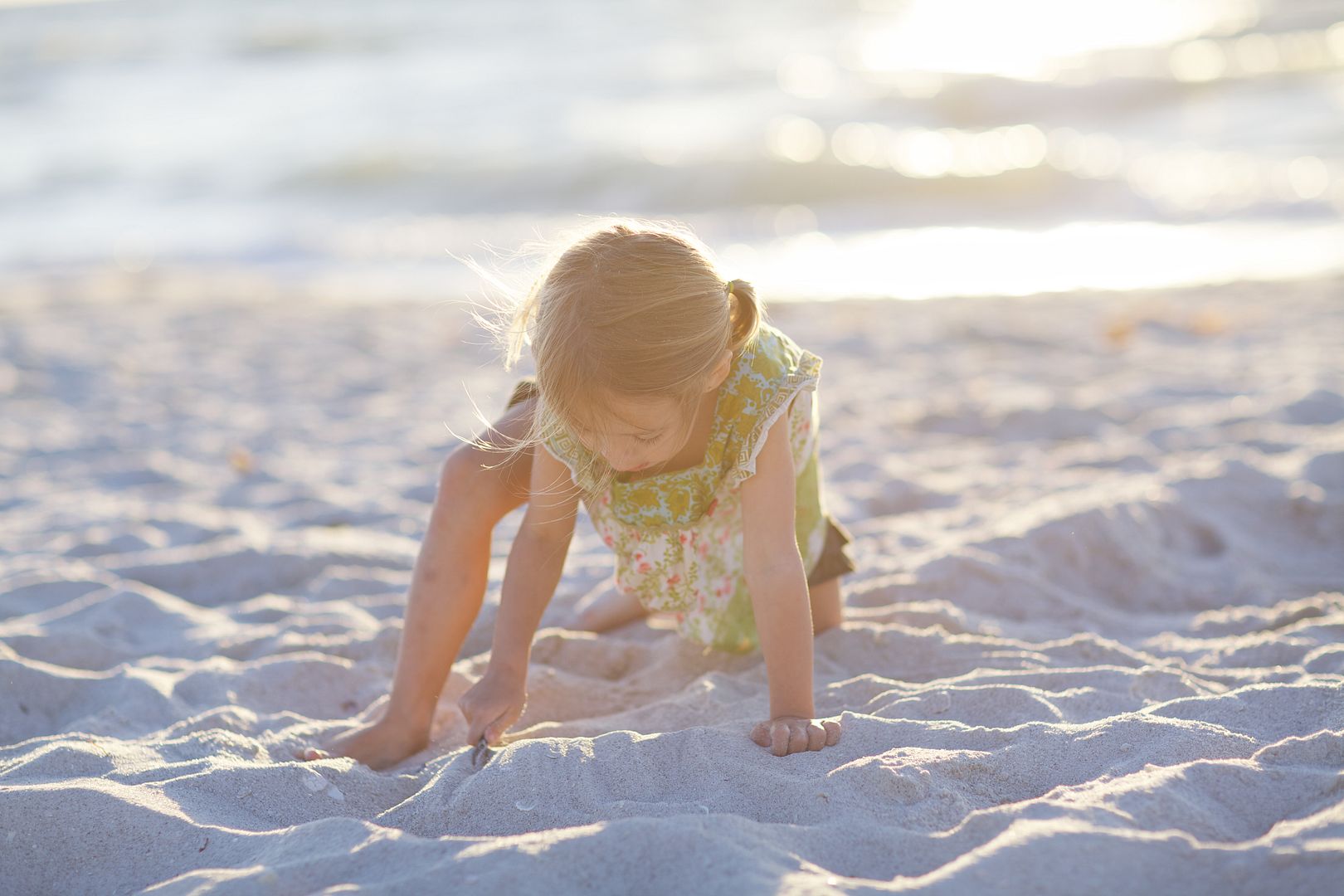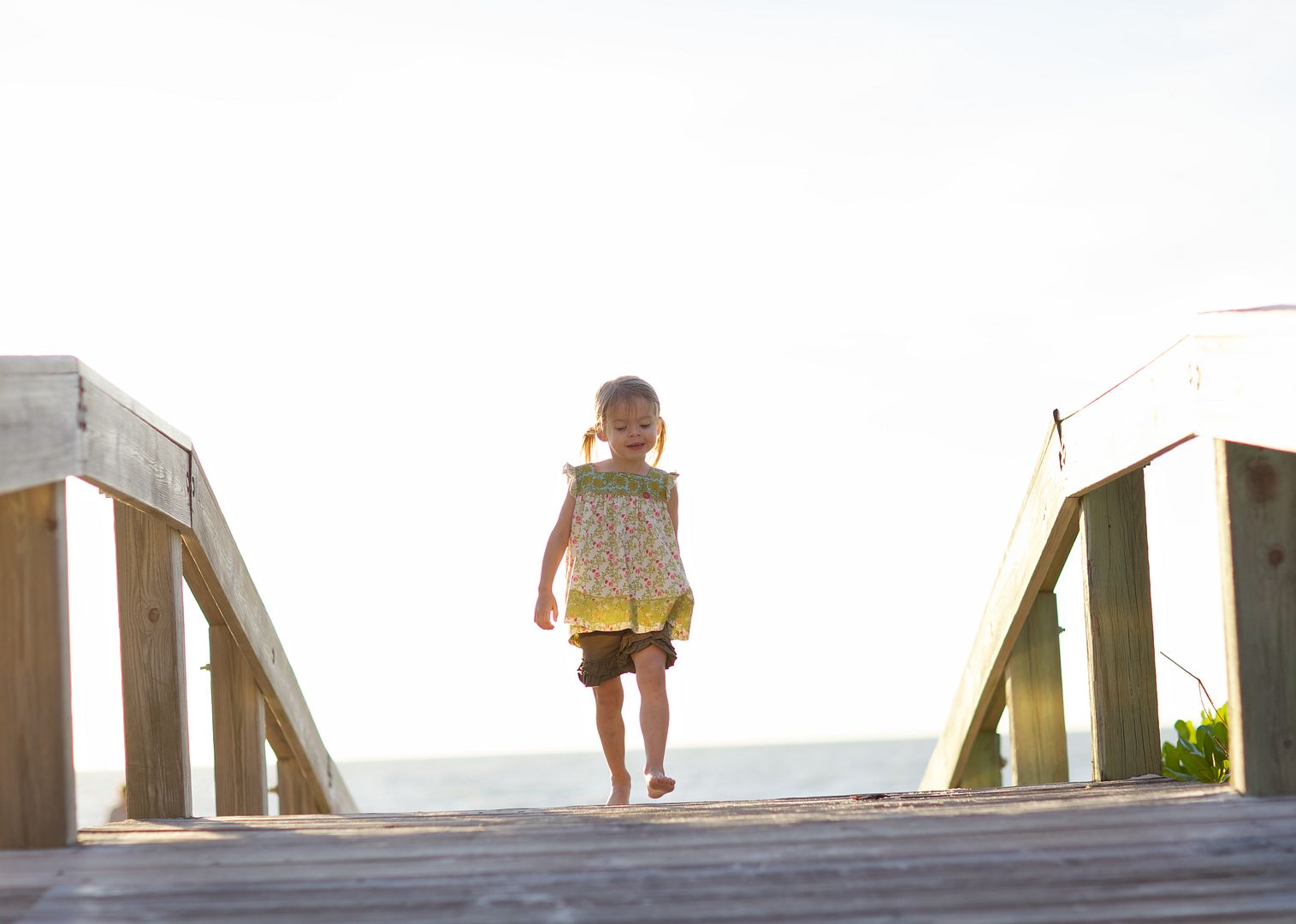 It was very amusing, for us and everyone else watching her shenanigans.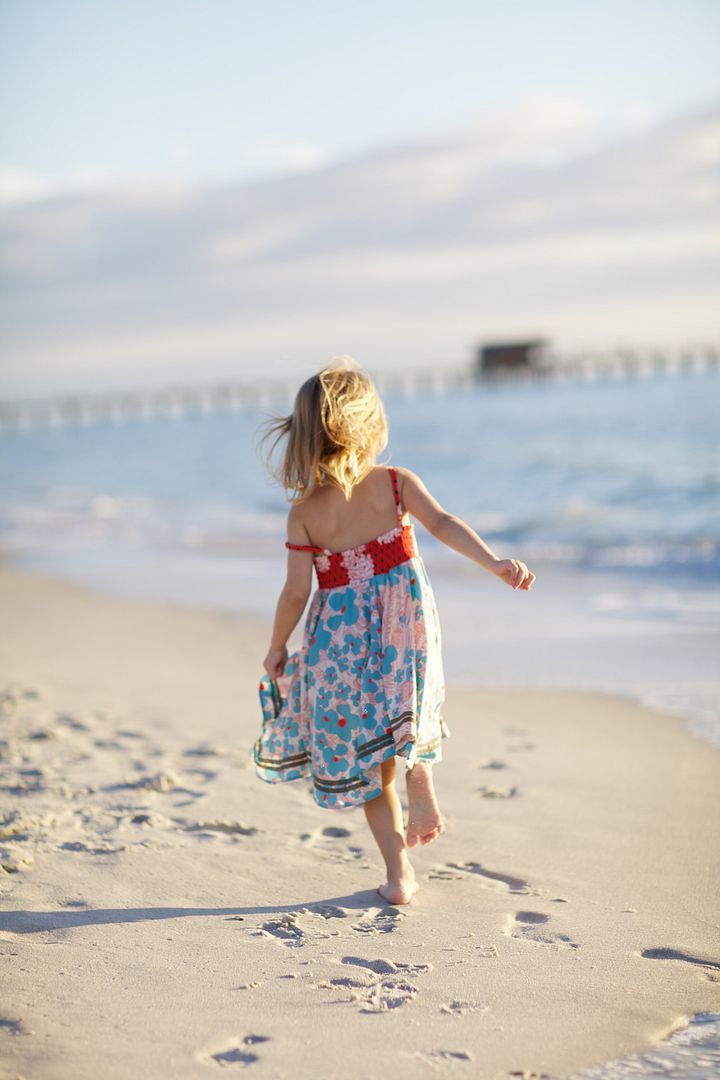 The beach is like the worlds largest sand box and the girls loved every minute of it.
Georgia took it a little too far (of course), "sugaring" herself from head to toe. Honestly, laying down and rolling her body in the sand. Amazing.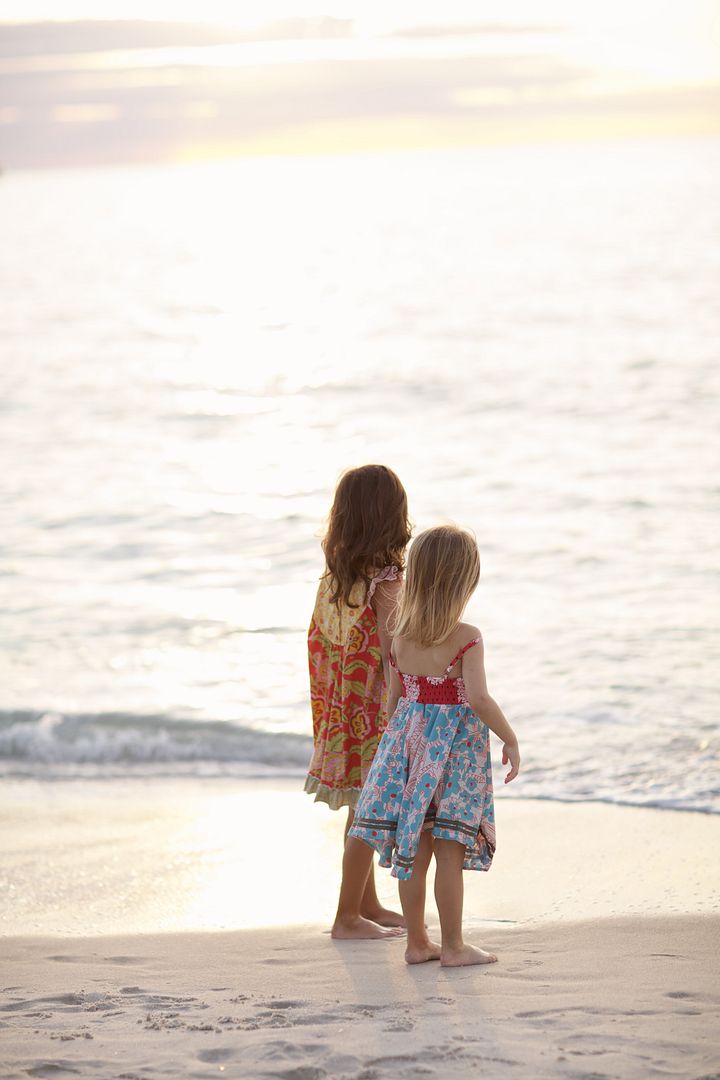 Johanna's favorite beach activities were chasing sea gulls, flying her kite, and building sandcastles with dad.