I got a new lens that I was itching to try as soon as it came in. It rained the first evening, but the next night was amazing. We jumped in the car and headed for a field I had been eyeing for weeks. Chip is so awesome and just goes along with it all, even when I was wrong about where to park, how long it would take to walk the kids there, how busy the road was, and the creepy house we had to ask for permission. He. Is. Awesome.
The story gets better when we get to the field, my stomach hurts so bad I'm dripping sweat and keep bending over in pain. We had a solid ten minutes in the field that took us a forty-five minutes to get to, before we had to leave because I was so sick.
I don't usually like my blog posts to be about the actual shoot but this story was worth mentioning. The images are super hazy and edited a bit dramatically. Definitely portraying the mood of the shoot!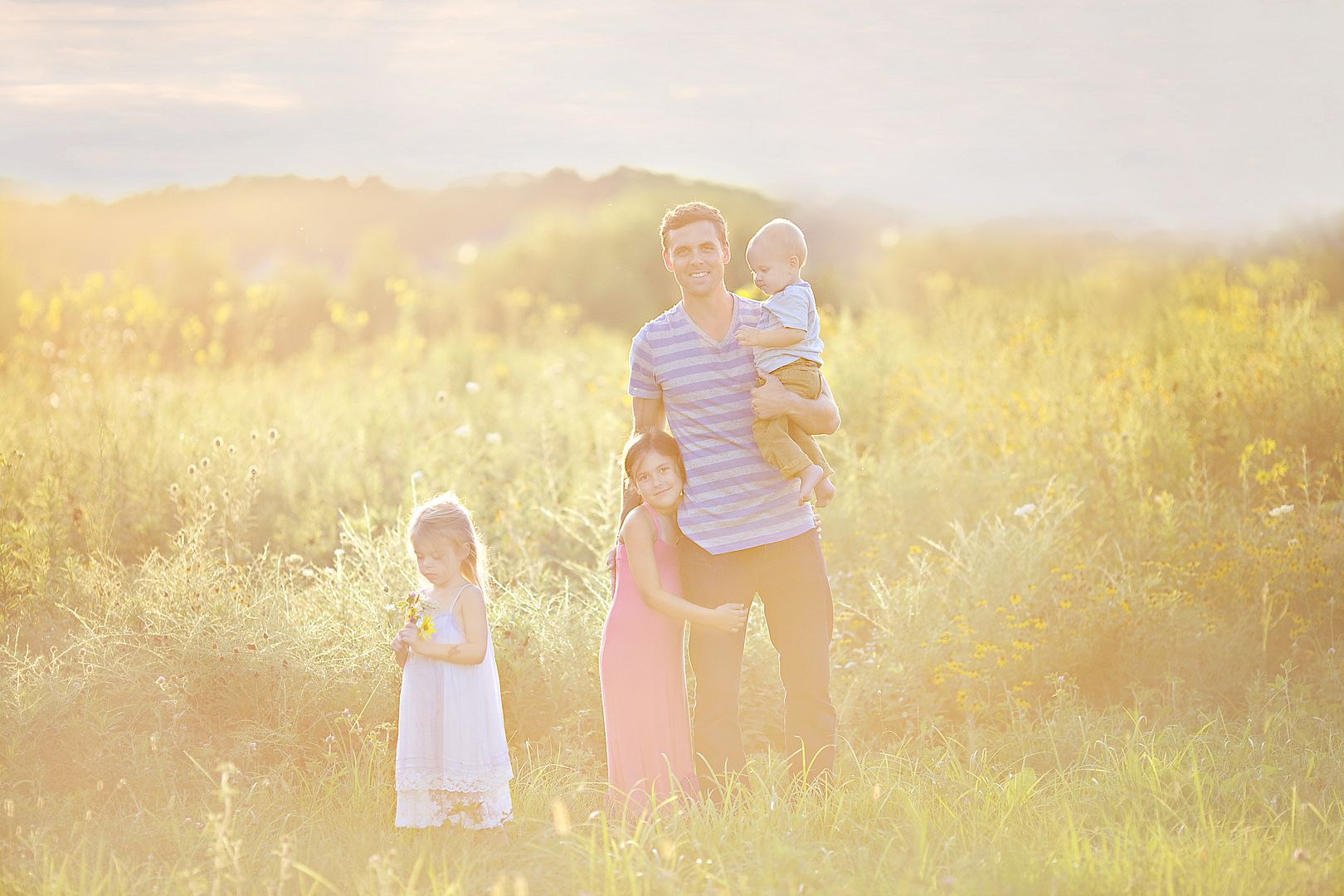 My signature shot. I hadn't had one like this of the three of them in months. I love my collection.
Miss G got her glasses today. She looks so precious. She was not thrilled with the green case or head strap that came with them. She wanted "girl ones". If it's not pink, it's not a "girl one"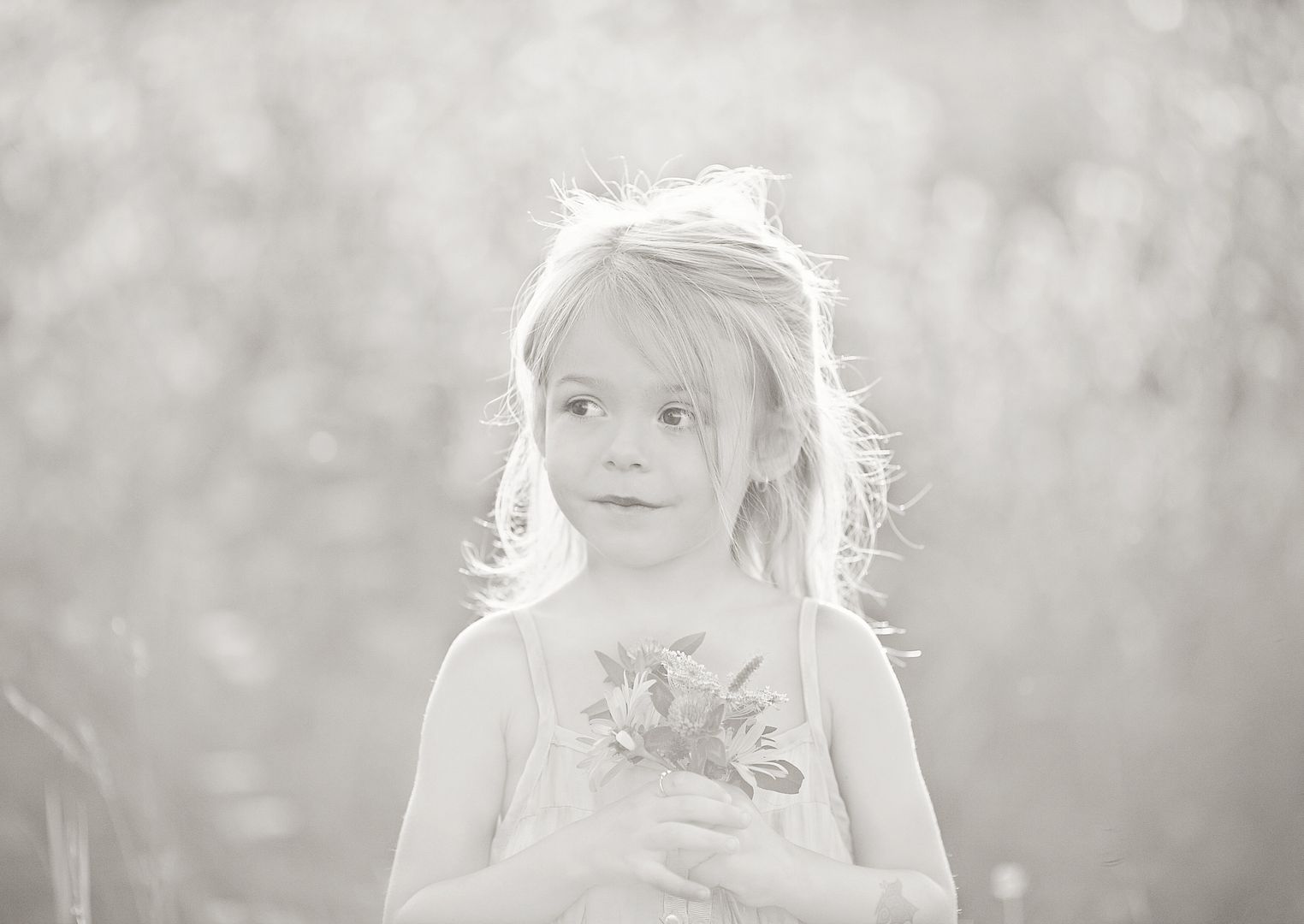 These girls could pick flowers all day.
In between Johanna screaming over bees (still going strong on that).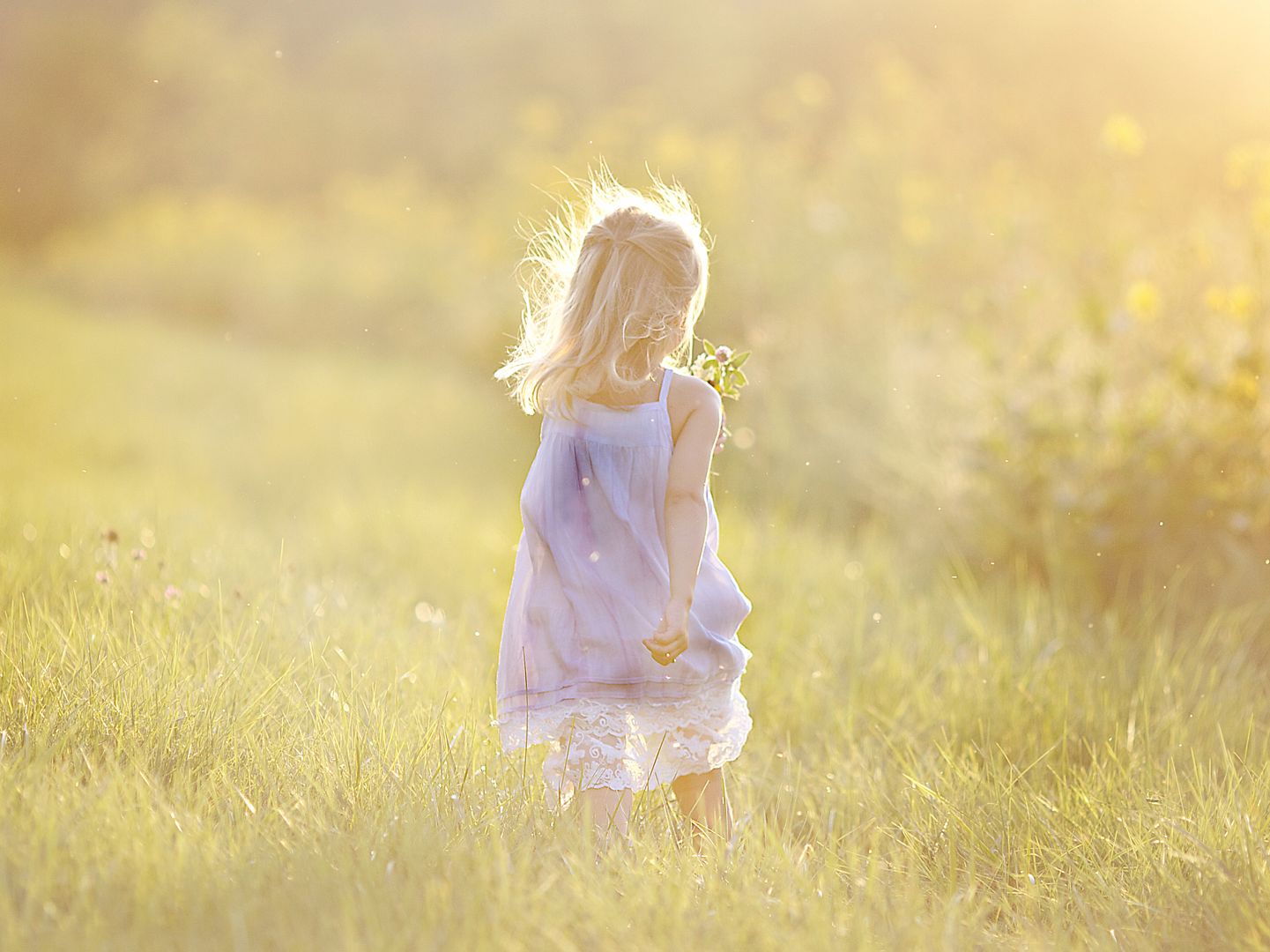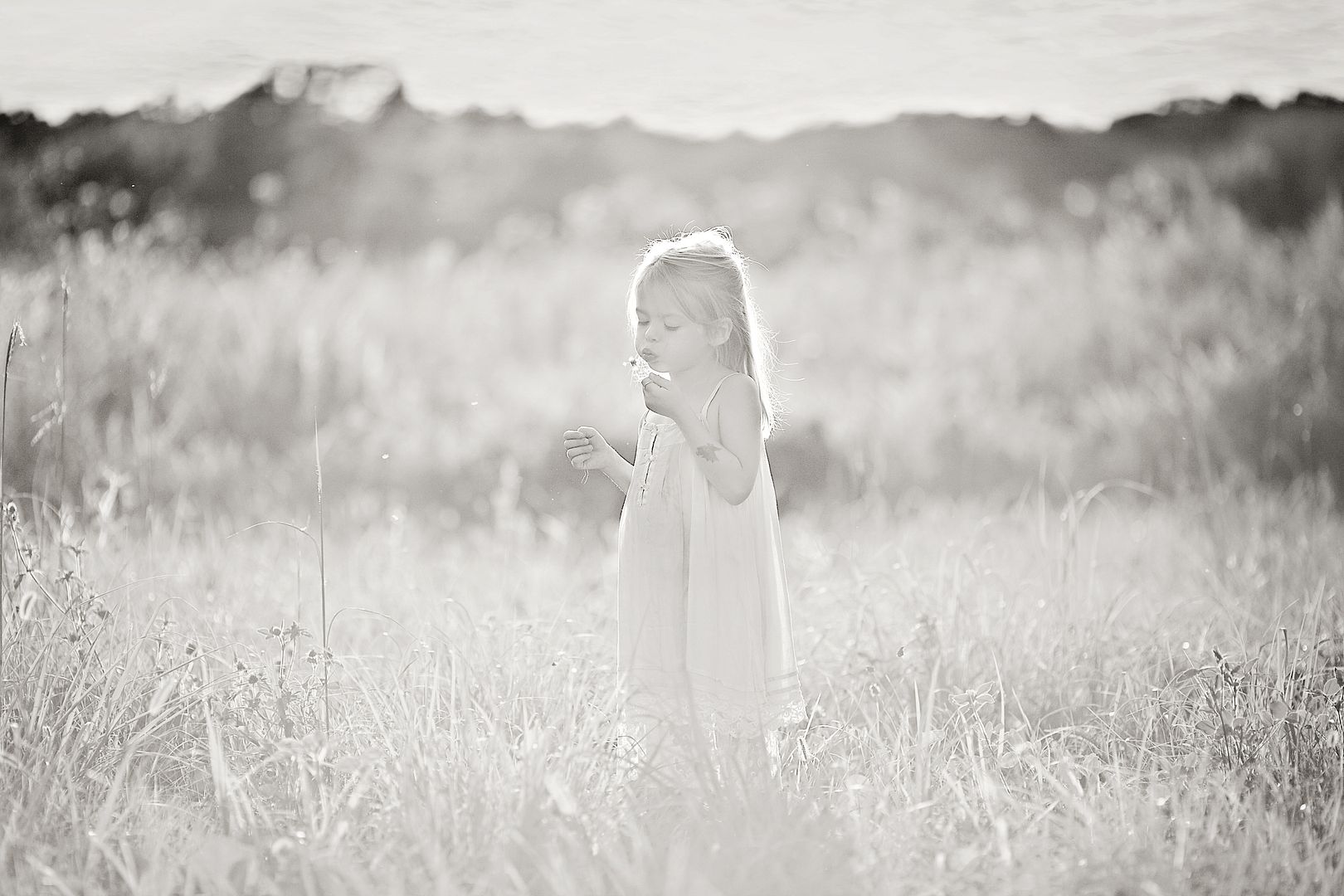 Shiloh has been wearing his hat around the house, especially if Daddy is wearing one.
Of course he didn't want to wear it for me this night, but I got one!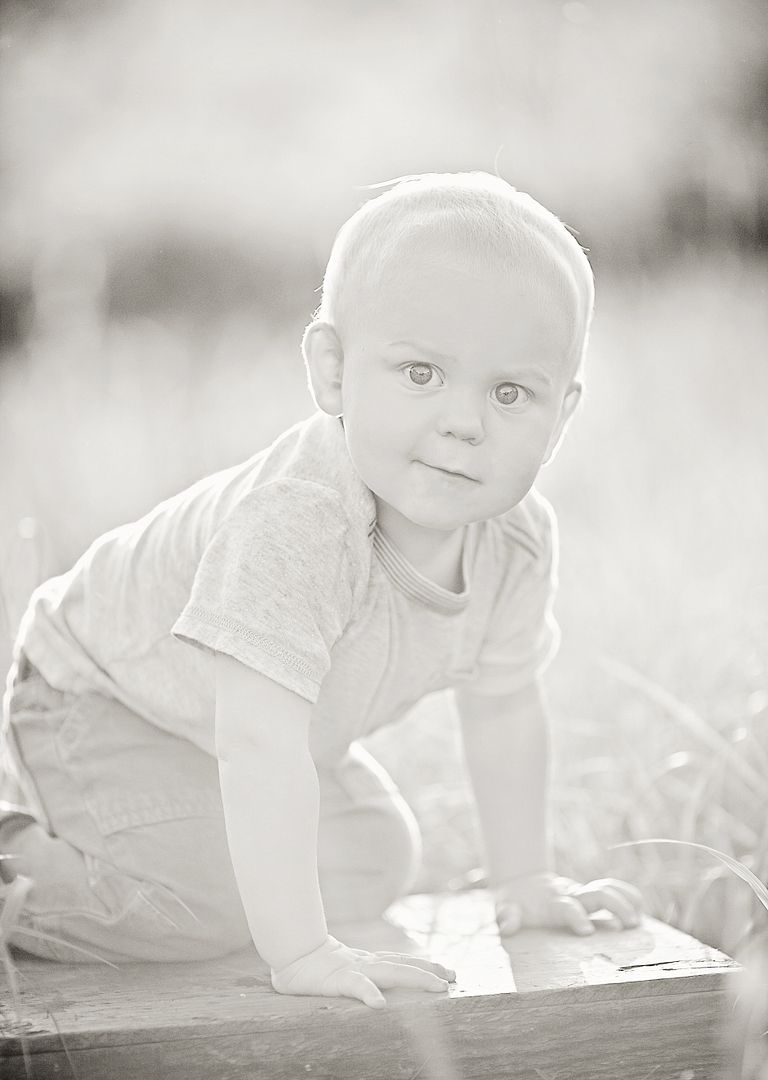 Daddy doesn't like these pictures of J. He thinks she looks too old and womanly.
She is growing up before our eyes. We don't really like it.
I'll be working on choosing dresses that don't make her look so darn cute.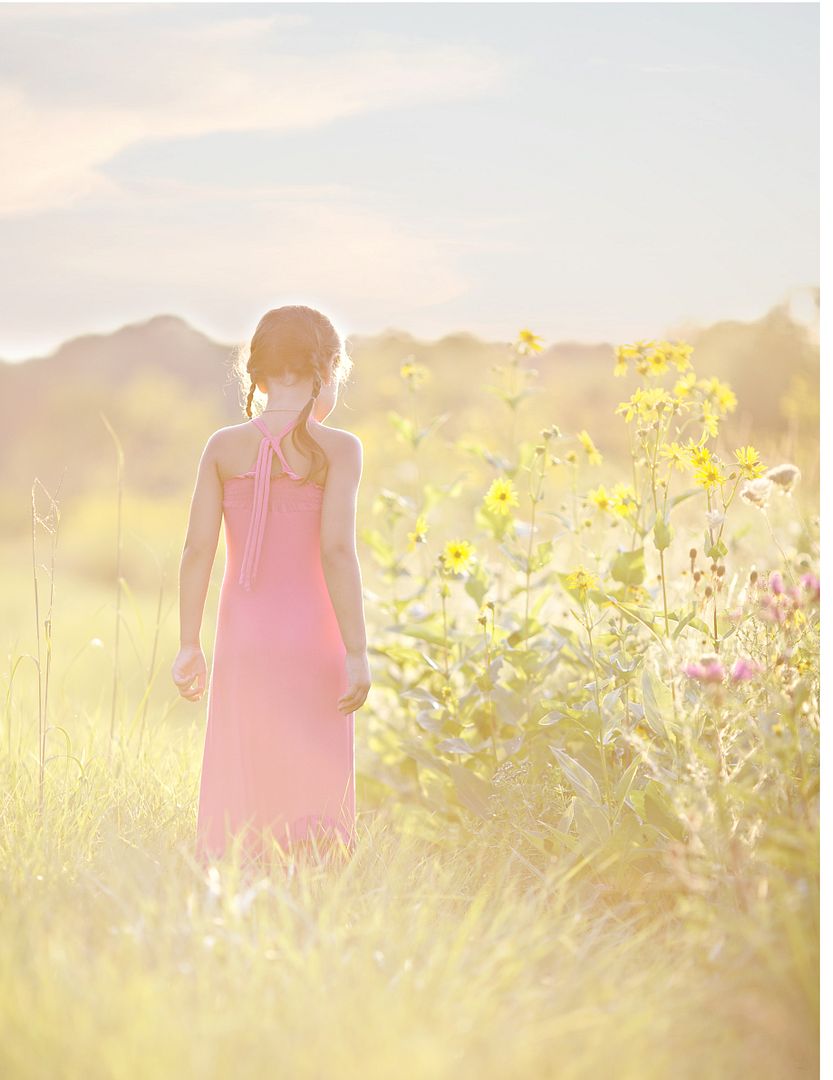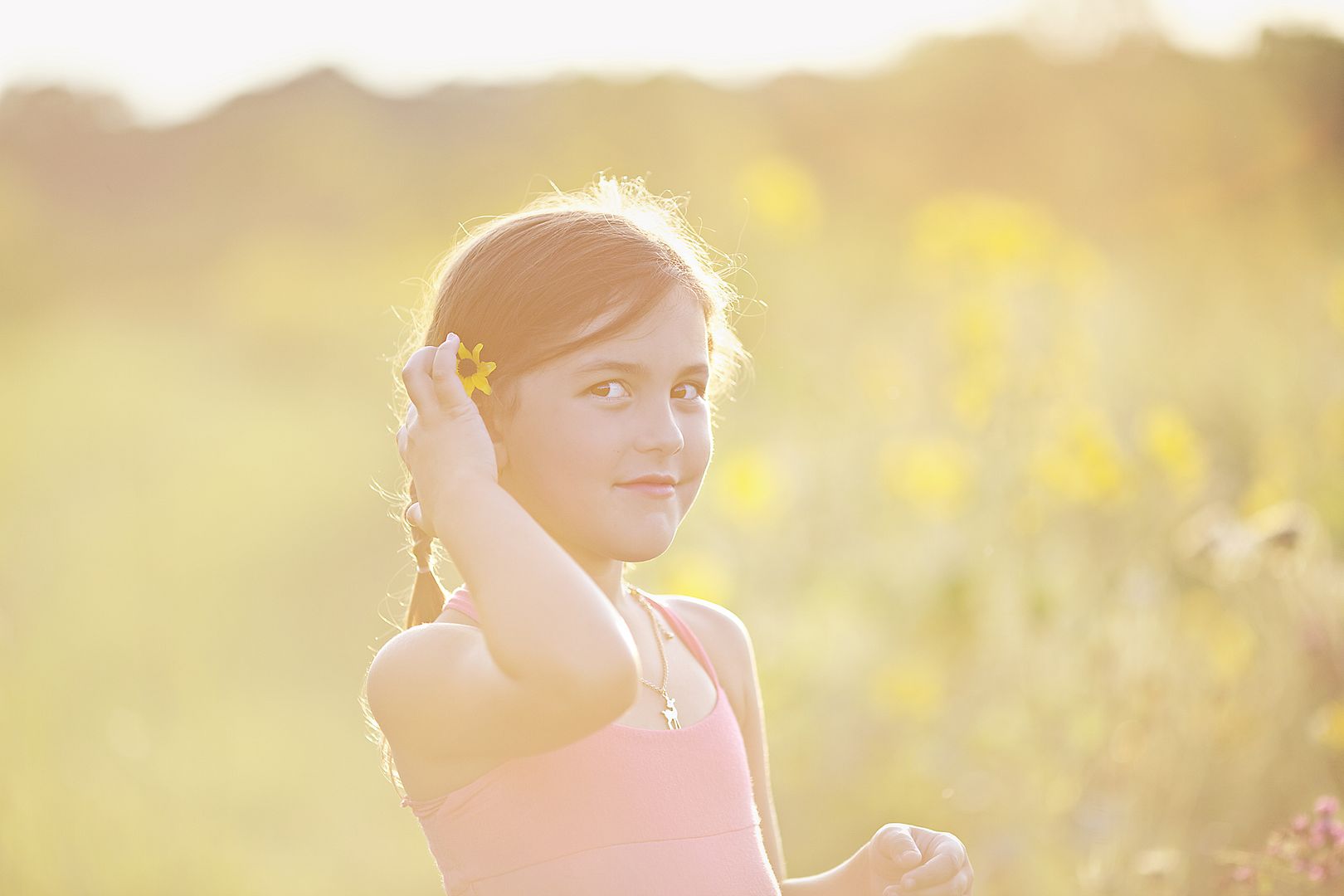 Chip is the greatest. He loves us, takes care of us, and humors us (by "us", I mean "me").
He's pretty much perfect.