Our very first tiny Well Dressed Wolf.
When I was pregnant, I never dreamed the babe in my belly was a girl. I had a cart full of boy clothing ready to purchase when I went to get my ultrasound. It took me days to fully wrap my mind around a girl. I couldn't believe I would get to do all the dresses again. And sister sets... (they actually aren't my thing because I prefer coordinating and not matching) how could I resist???!!!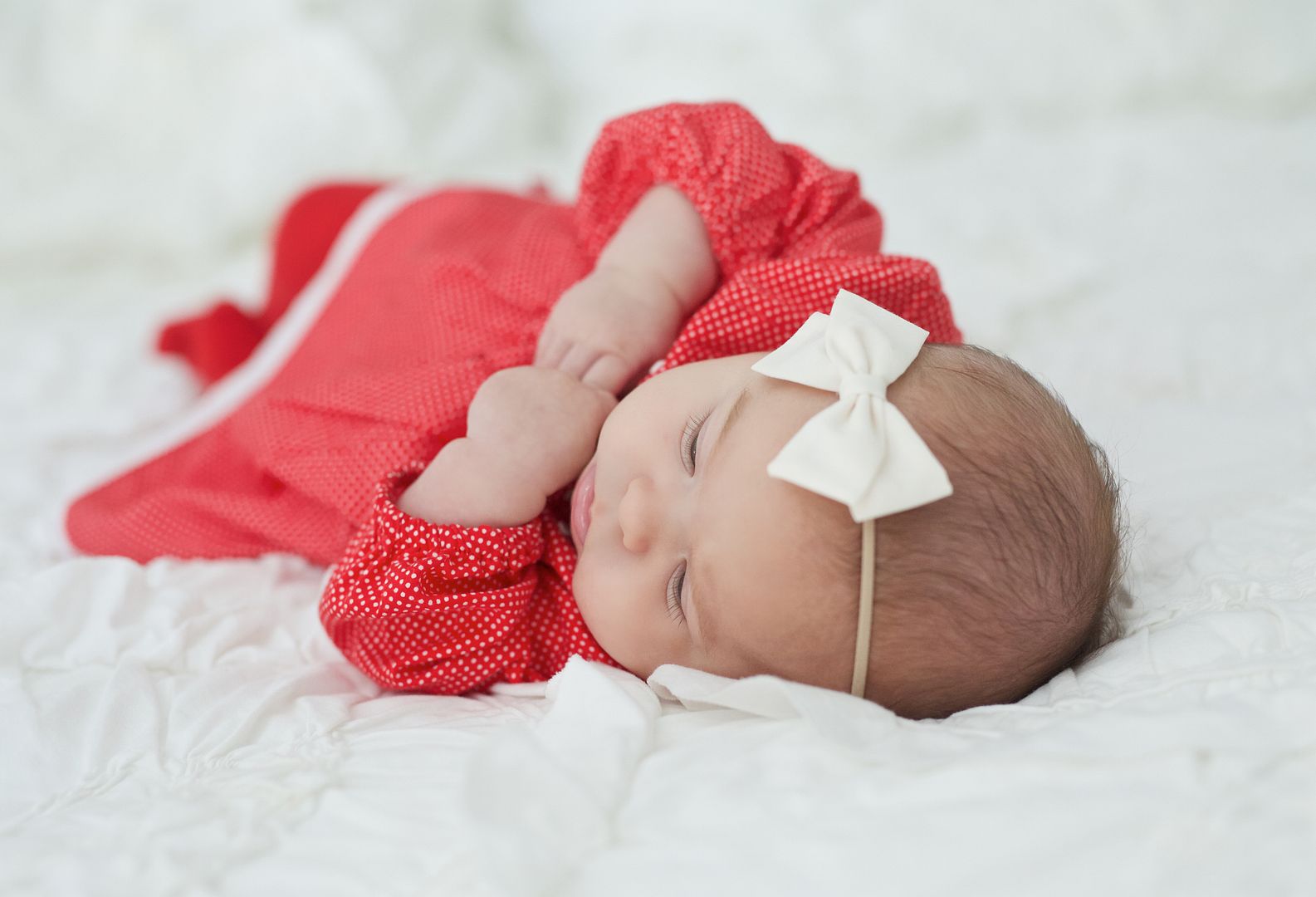 Georgia is completely enraptured by her baby sister. She pushes the limits of what I'm comfortable with daily (but that's not really anything new). She's actually a huge help. Some days I've held Ivy so many hours I just need a few minutes to rest my back. Georgia is always willing to give her a bottle or cuddle her on my bed.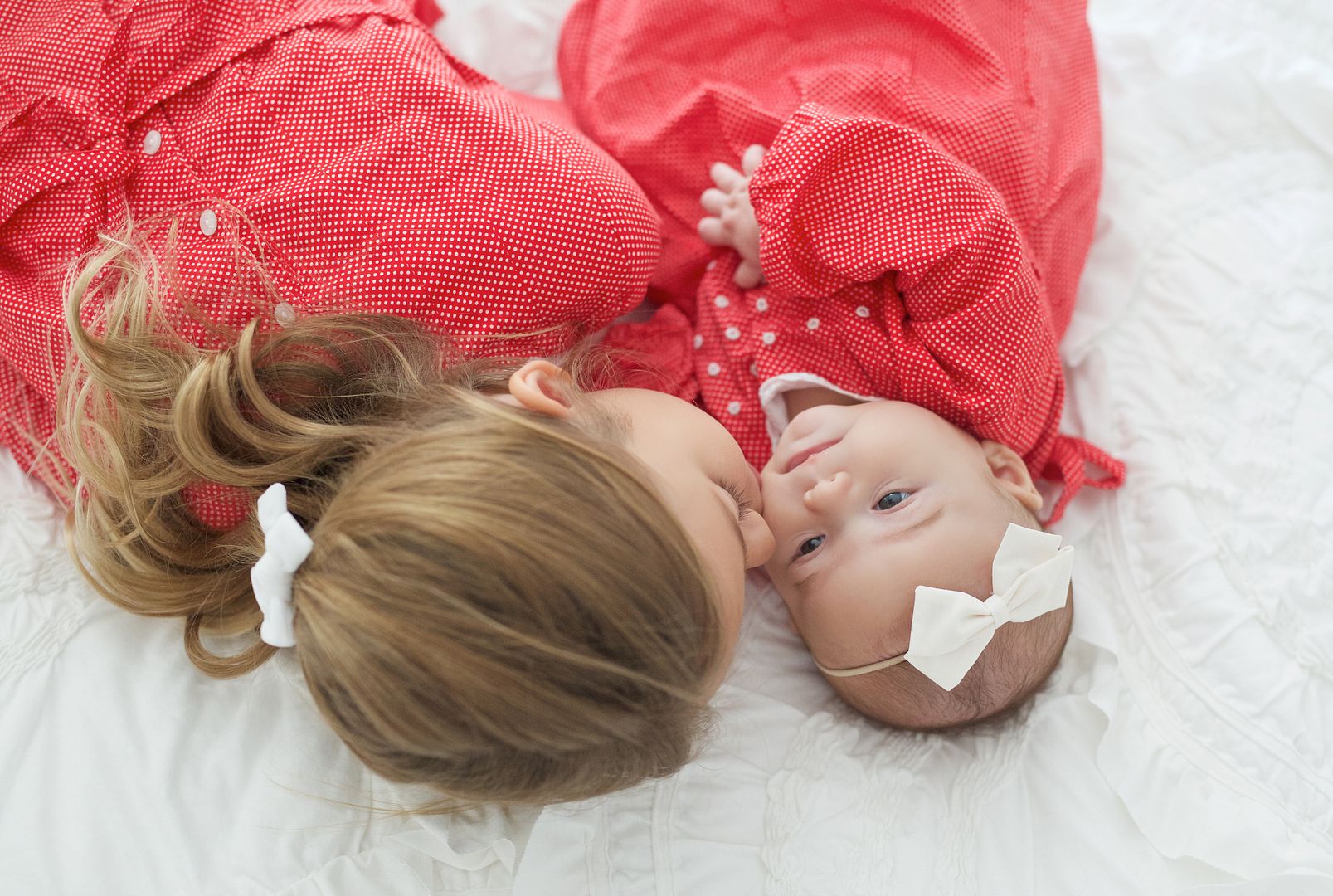 Ivy loves being held. All day and all night.
I love holding her.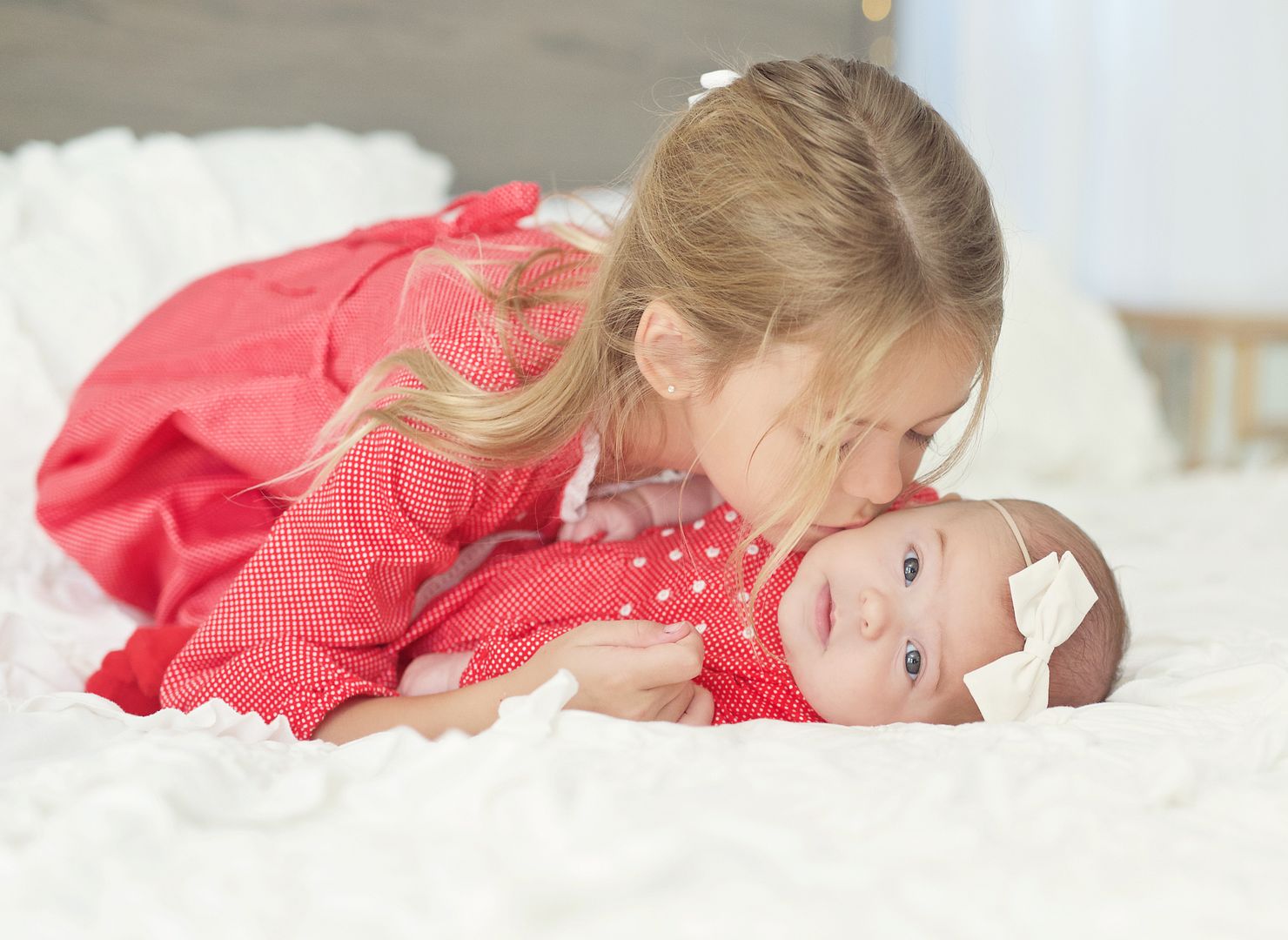 I think about Georgia being a momma or a teacher or the worlds best babysitter all the time. She's so natural at taking care of littles. I tell the girls all the time about how fun "Little Sibs Day" will be when they are in college. I know I'm getting ahead of myself, but I can't help it. I love that the big girls are old enough to remember Ivy being tiny. I remember taking care of my sister when I was ten and absolutely loving every minute of it.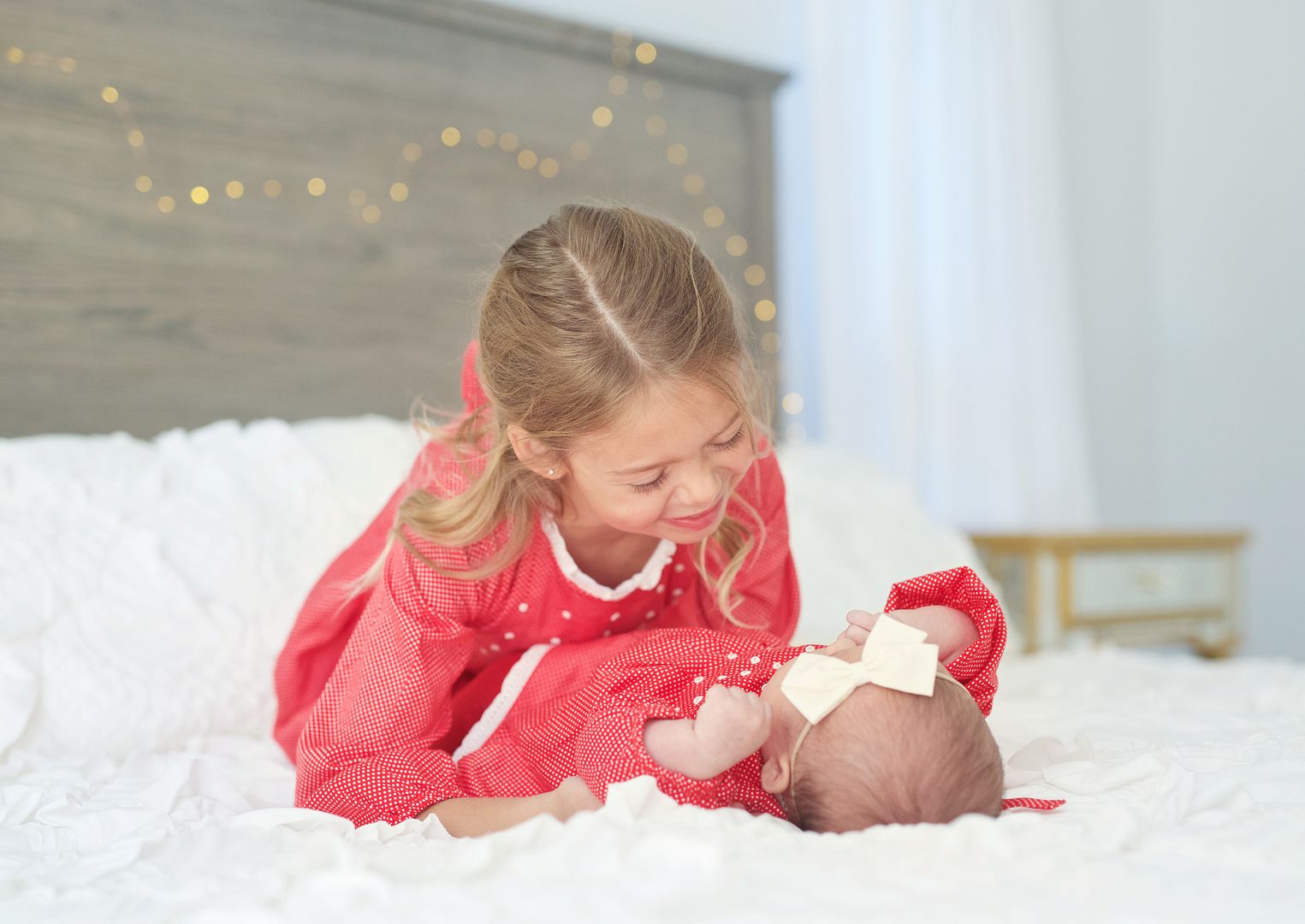 God knew just what we needed, this tiny little angel girl.
And surprise sister sets.
(and if I could have squeezed my adult-sized 11 year old in a Christmas juju, I would have)