My new lens has me putting my girls through all sorts of torture. I have mastered the M&M bribery technique (it's much nicer then my mean mommy voice). So we gathered our tutus and hair bows and begged for smiles.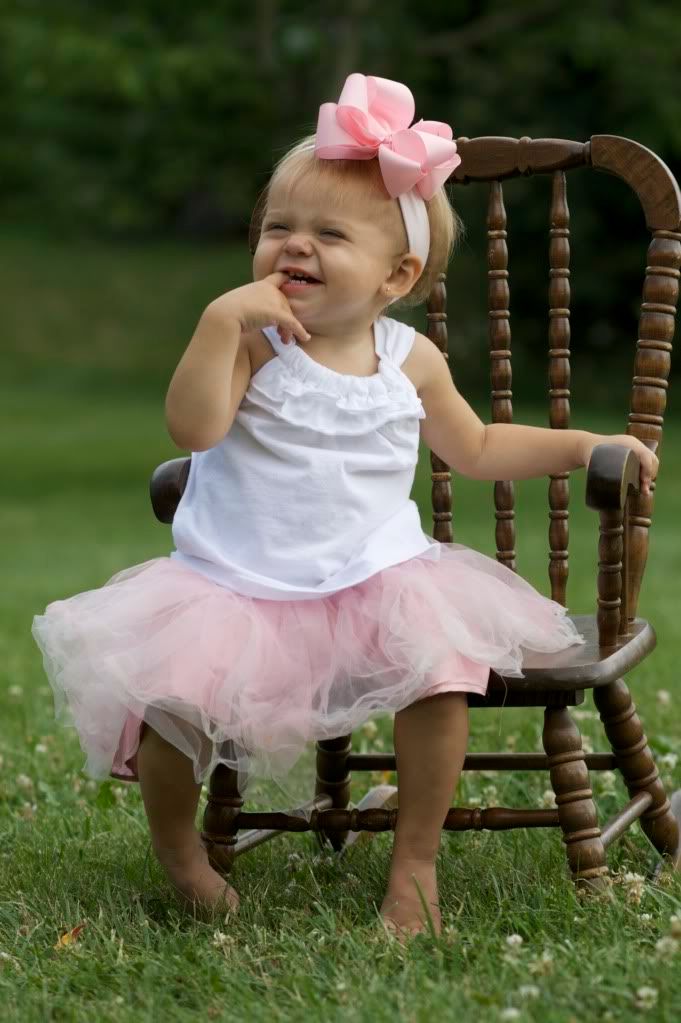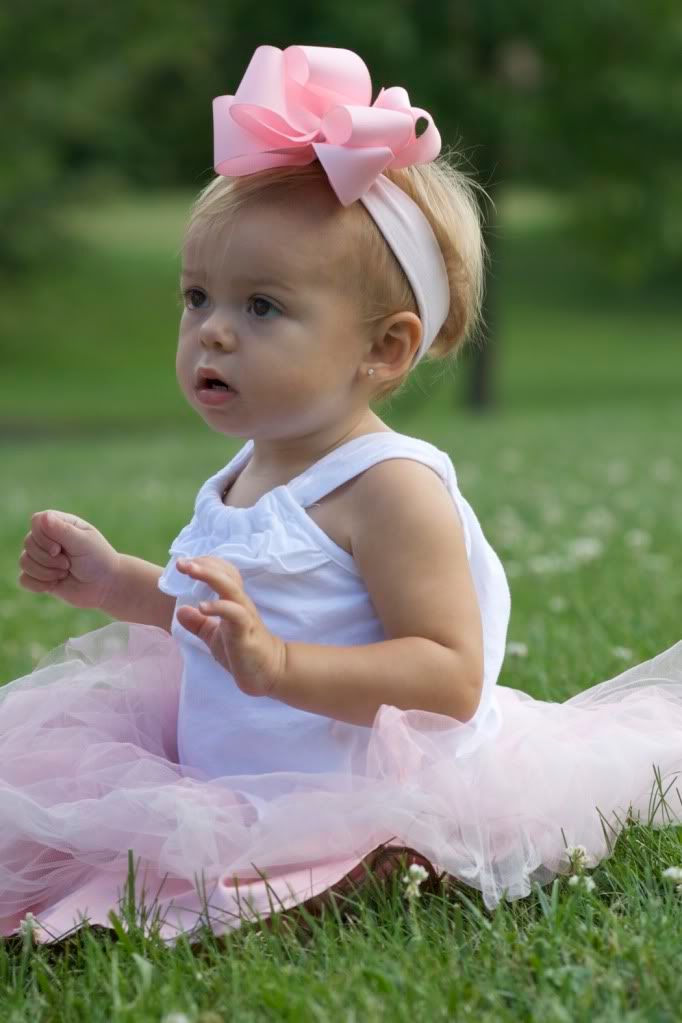 Poor Gianna was not having any of it.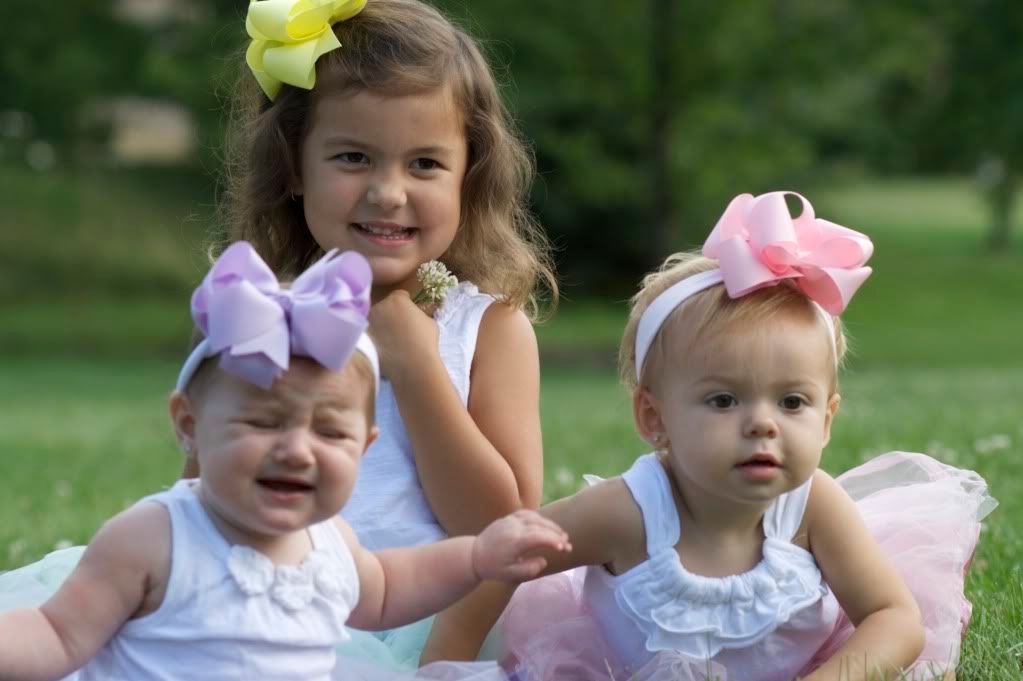 I got her a blanket to see if she would be happier off the grass. As soon as I laid it down my two looked like this
.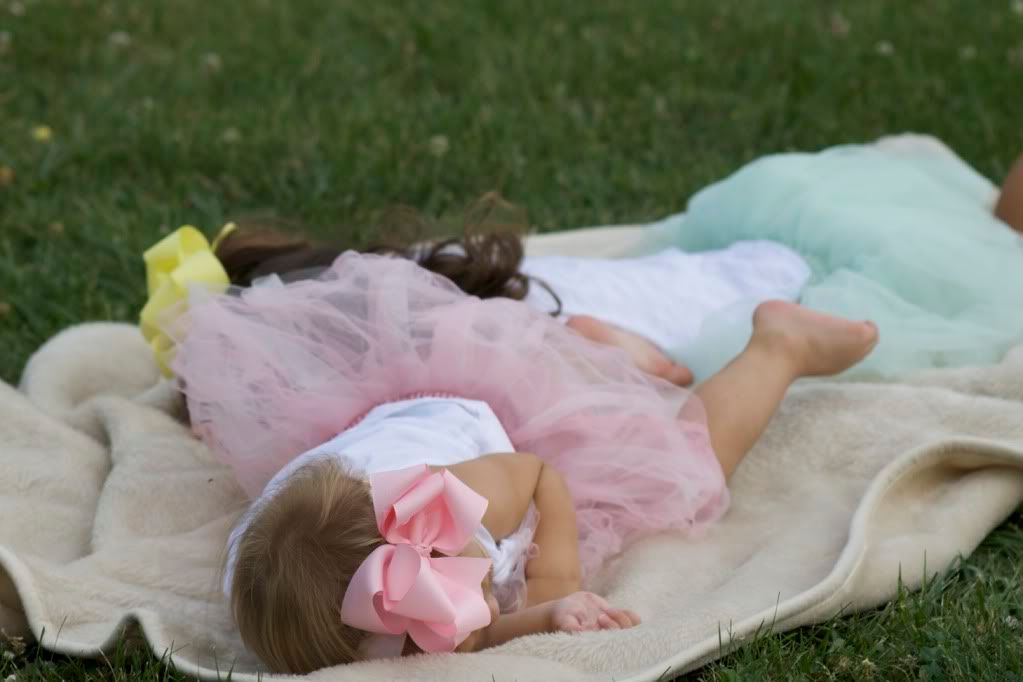 We got them up for a few more and then called it a day.