When I was little my grandpa would call my brothers and I "t.v. addicts". He would see us sitting in front of the television with our mouths hanging open, oblivious to the world around us, and he would roar "they're a bunch of t.v. addicts". I can remember having no idea what this meant but I was highly offended. Turns out addiction runs in the family.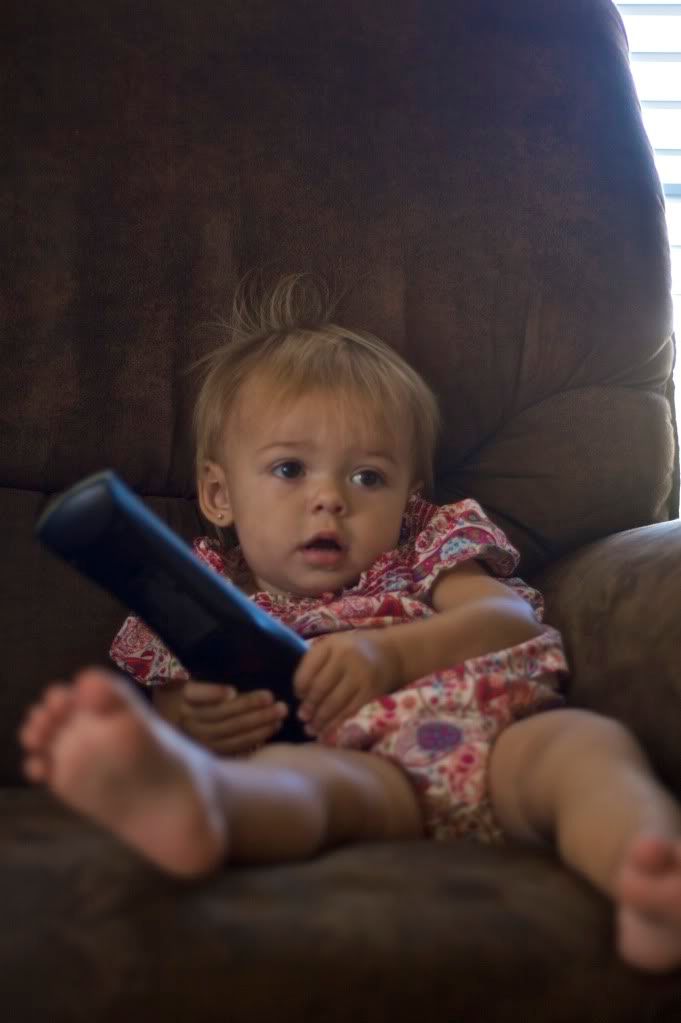 We recently bought a dvd player for the car because Georgia was screaming during every car trip. Even just going down the road can seem like an eternity when you have a one year old screaming in your ear. The dvd player changed our life. Our car rides are peaceful and Chip and I can even enjoy a conversation.

The pediatrician doesn't recommend screen time under age two. I disagree. I'm proud of my little t.v. addicts.