For the first time in our family history we shucked some corn. I'm not really the kitchen type and we eat a lot of Chipotle. I am however, a coupon fanatic and I had a coupon for 10 cent corn. Johanna was thrilled with the shucking project. I was surprised since she usually gags at the sight or smell of anything other than peanut butter sandwiches.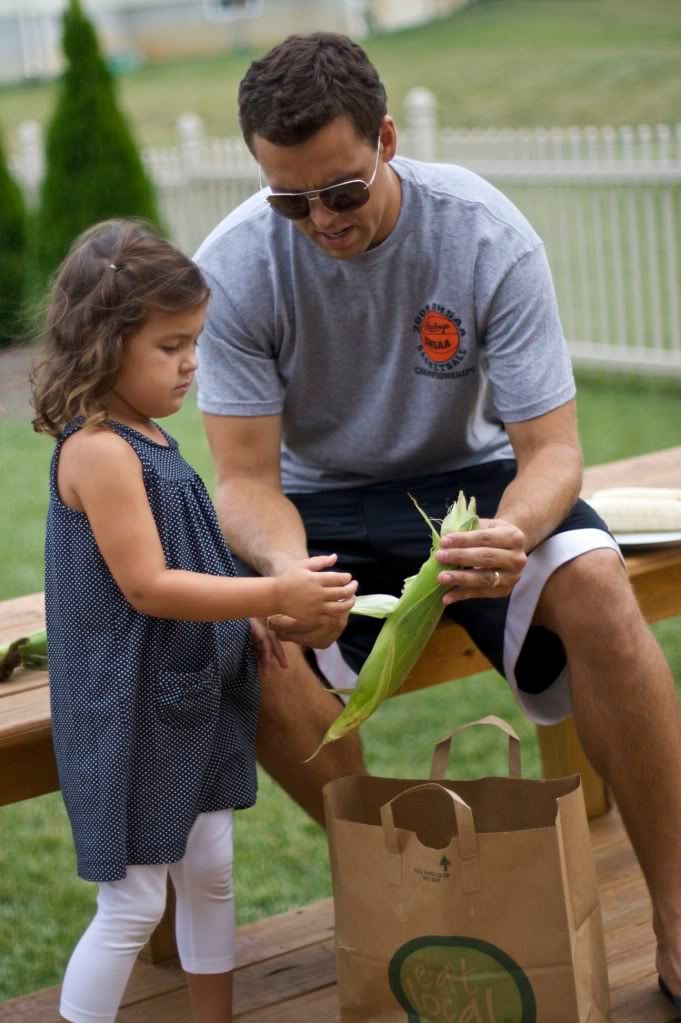 You can tell she was a bit grossed out.

She didn't gag once and took her job very seriously.
(I will say I had to discard many of the photos I took due to inappropriate content. Who knew corn could be so dirty?)
We loved this new little summer activity and it was delicious. Maybe I should cook more often.