I love that summer brings unexpected fun. We were saying good-bye to some friends the other night and as we walked them to the door my girls saw the sprinkler. Both of them started "oooing and ahhing" and before we knew it they were shrieking with glee. I was laughing the entire time I was watching them.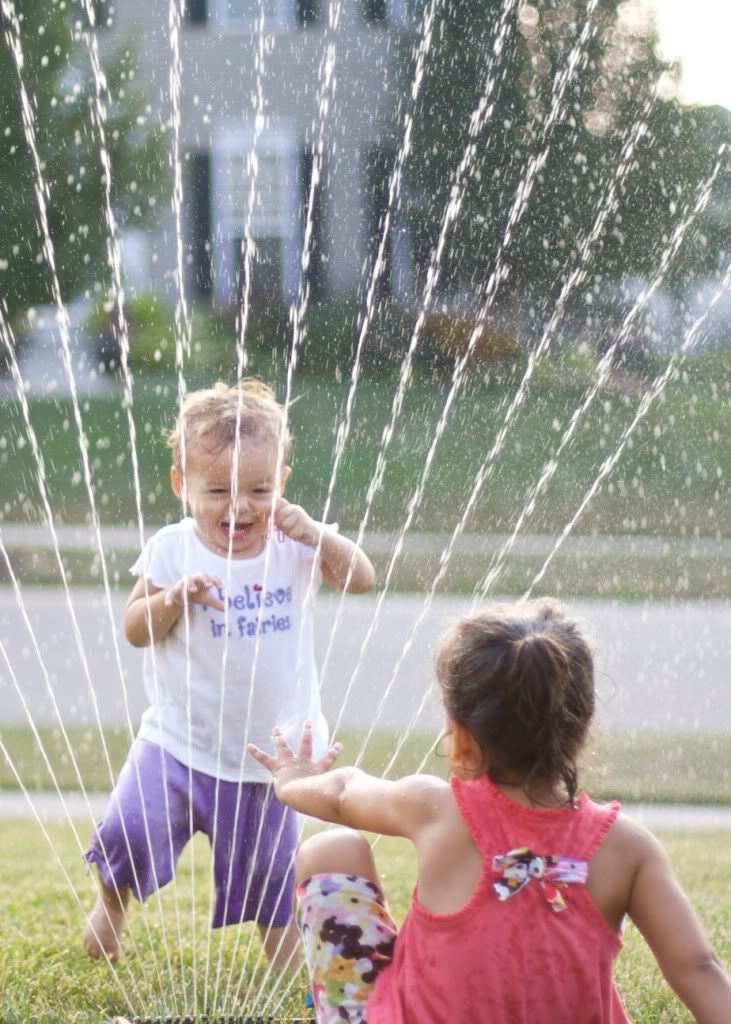 I made the girls wear their clothes this time but we have had several naked activities in the yard this year.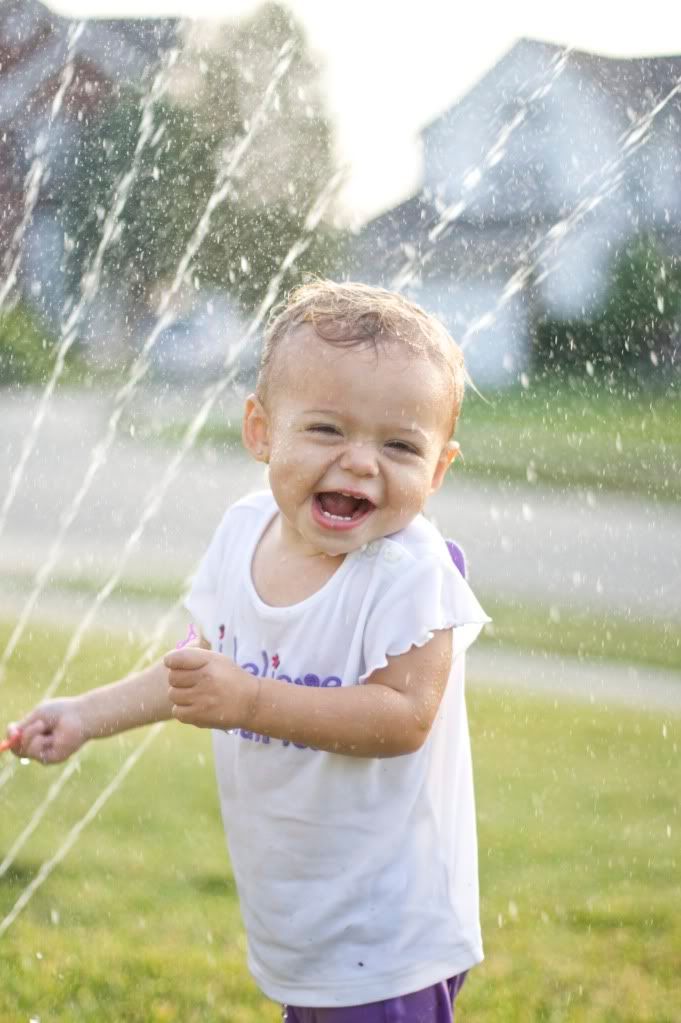 I'm sure that our neighbors think we are
those
kind of parents. The kind who's kids run a muck and have zero discipline and don't wear underwear.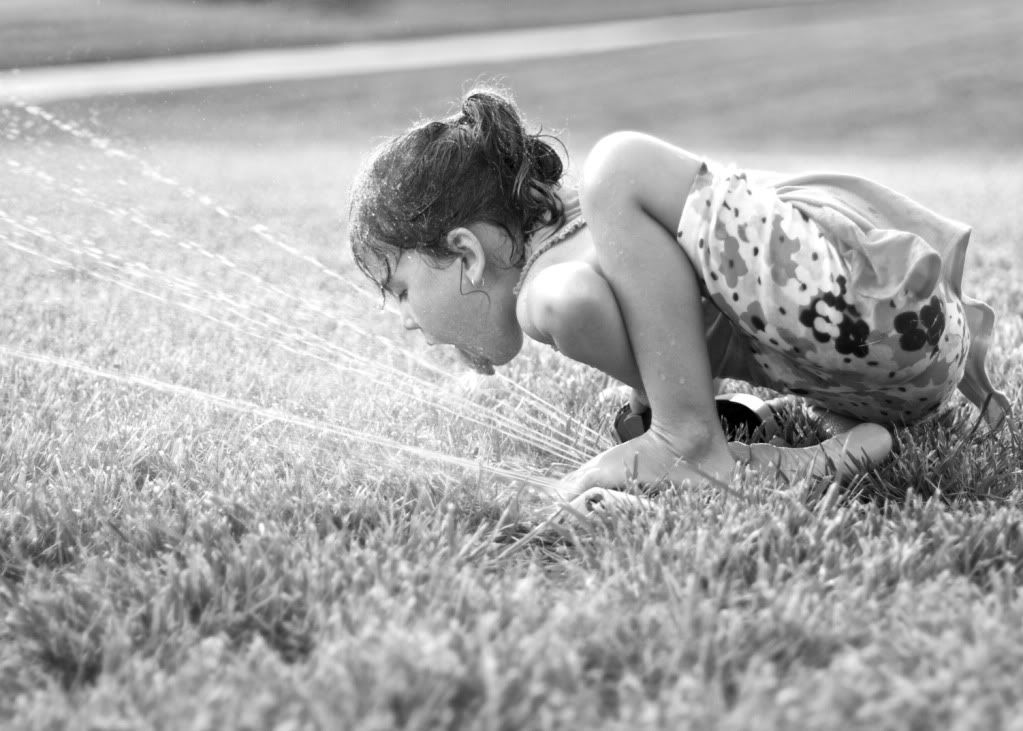 Well, Maybe we are.