Today Johanna visited the dentist for the very first time. It was a pretty big deal for us.

She was very excited about the entire process and kept asking if they were going to "shot her tongue". Once she was in the chair she didn't make a peep. She just looked straight ahead and followed directions like a robot.

It honestly went through my mind that the hygienist might think she isn't quite right. I decided as long as she was being good it didn't matter what the lady thought.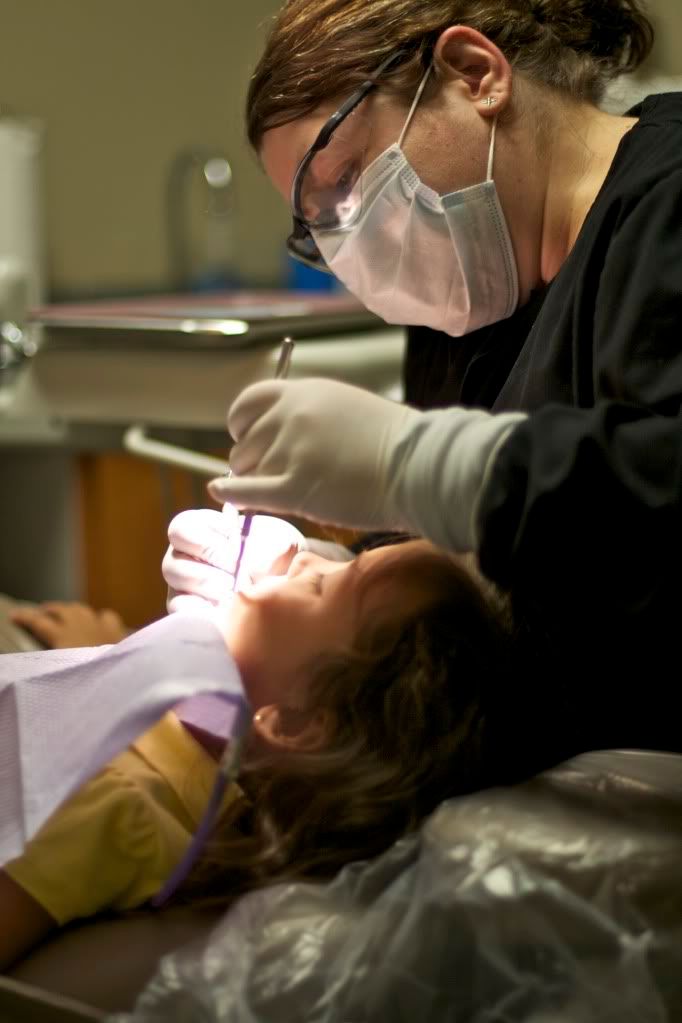 She had no cavities and got a special token to get a prize and a new toothbrush.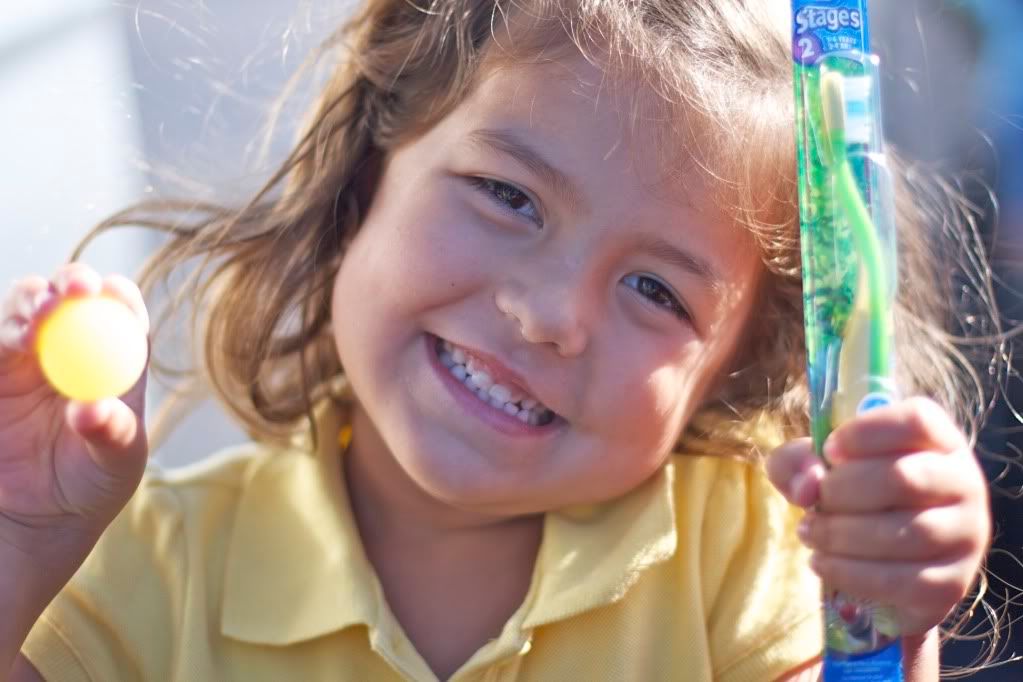 As we were walking back to the car she said "Mom he didn't shot my tongue". I asked why she kept saying that and she said "On Nemo the dentist gives the guy a shot on his tongue and then he can't talk". Who knew Nemo could cause dental anxiety?