Two additions have been made to the Fortener clan and Georgia could not be more thrilled.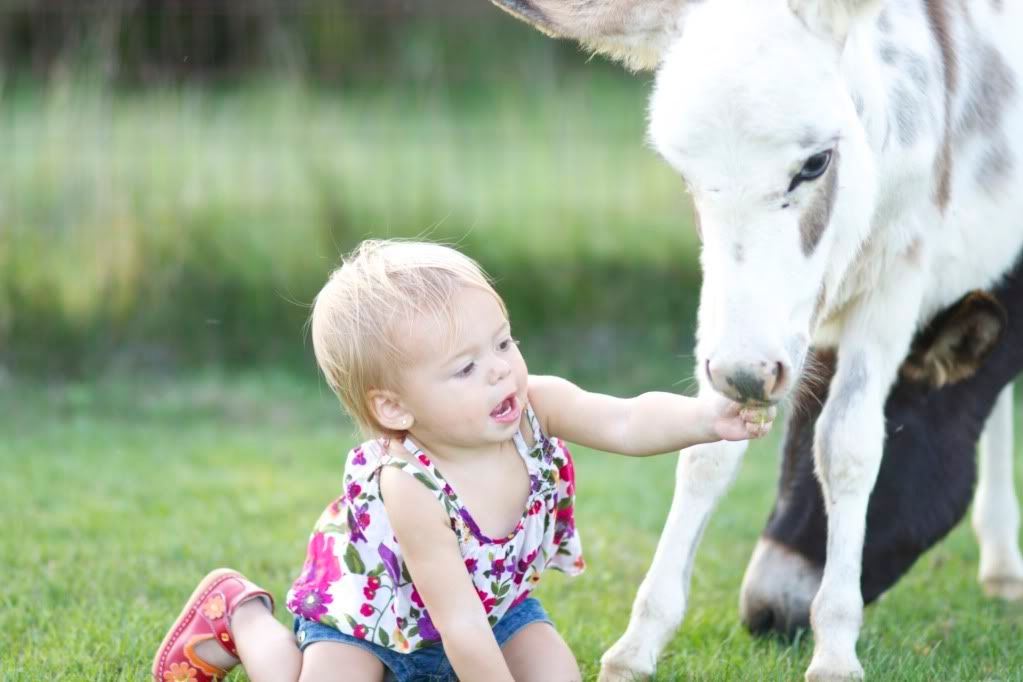 Two 4 month old baby donkeys that Georgia thinks are her playmates.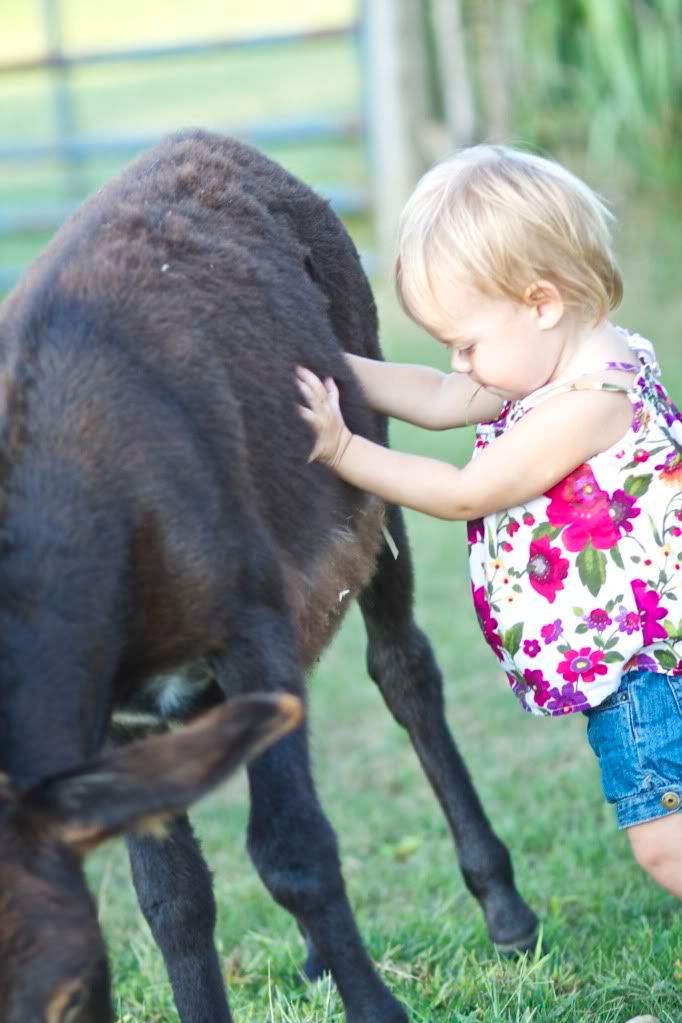 Notice the blade of grass hanging out of her mouth while she plays with her "donk donks".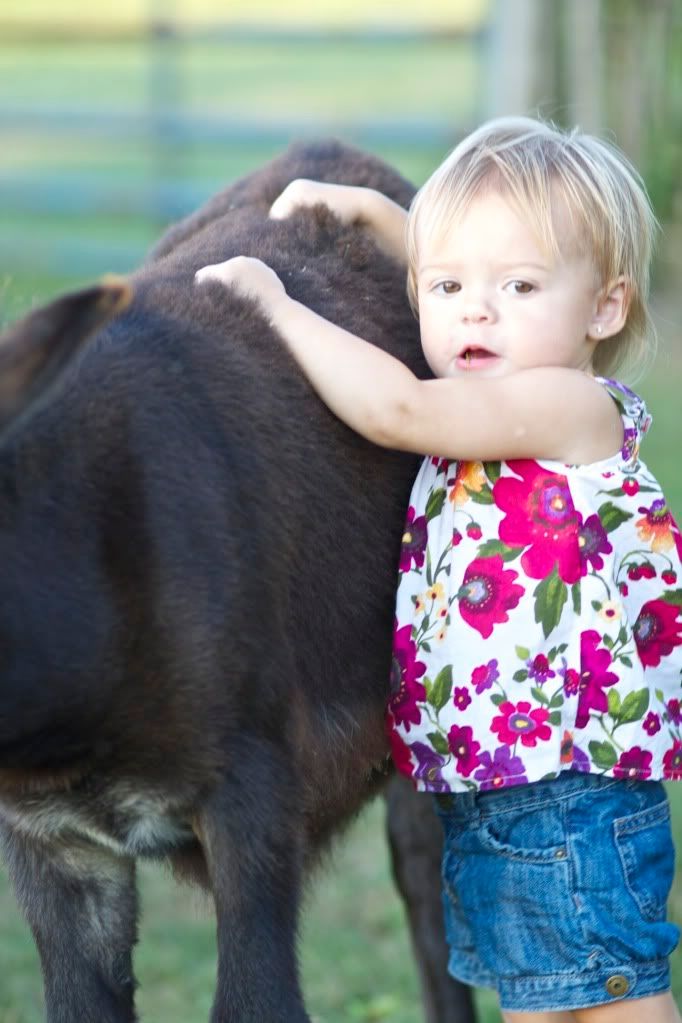 There isn't much she enjoys more than stomping around the fields with the donkeys and sheep.
On our way out the door to go to Gigi and Faja's I ask the girls "Who's ready to go?" Georgia comes running with both hands in the air saying "Me!".
She can hardly contain herself when we pull up in the car.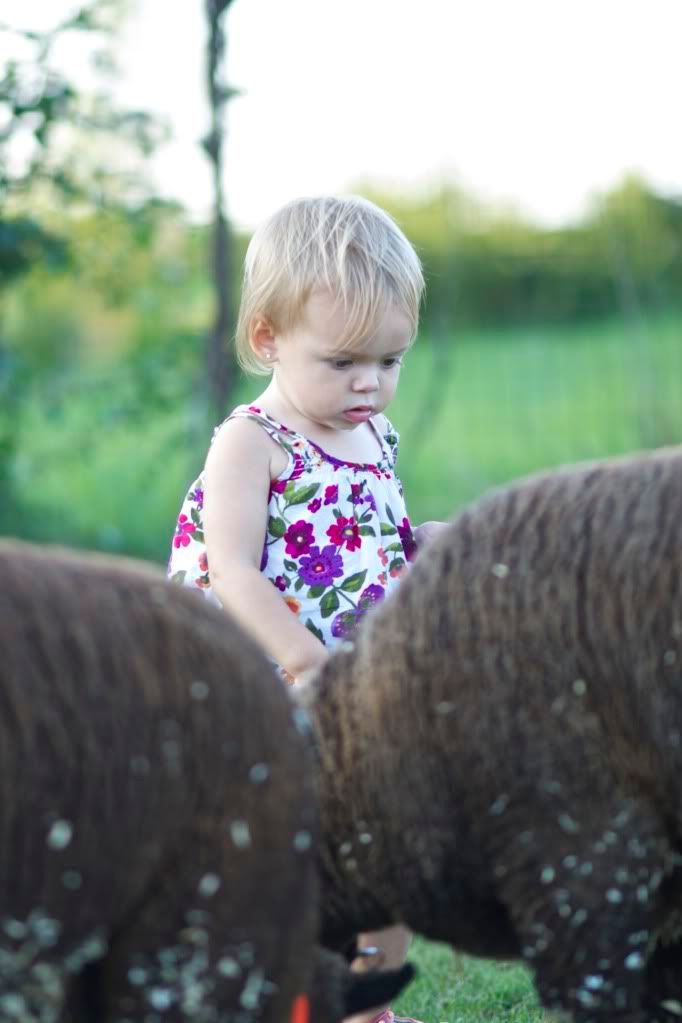 This girl is a little bit country.