Last snow Johanna and I had sneaked out while Georgia was napping to play. She needed a turn, so we bundled that girl up and took her out.
She loved it.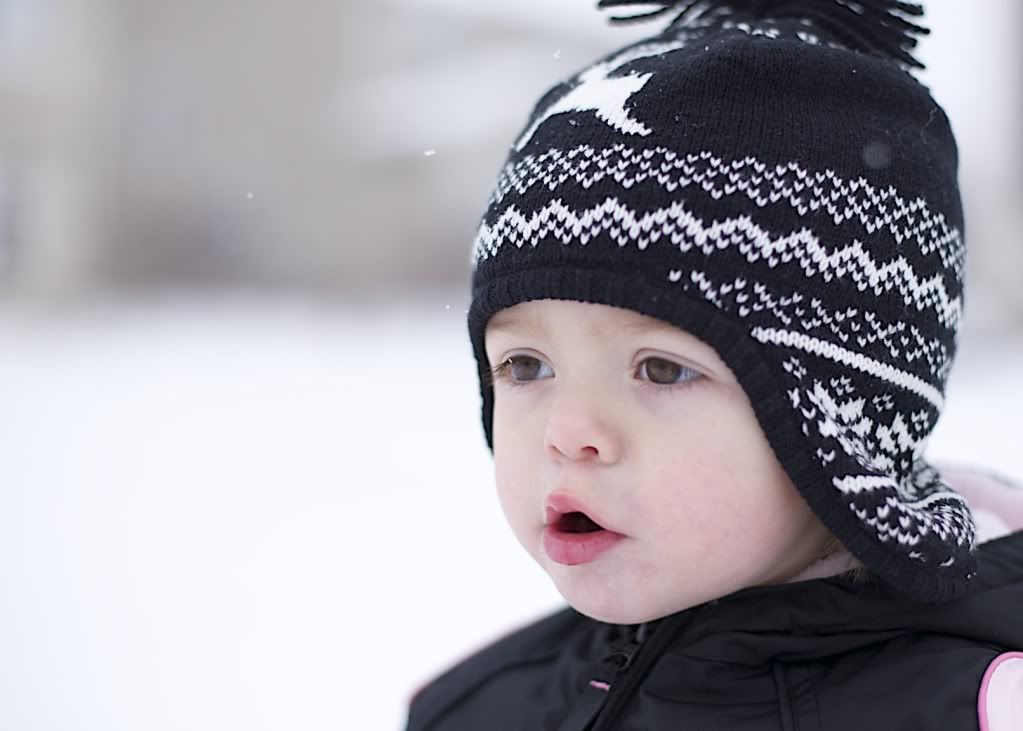 The snow was almost too deep for her to play. She would take a few steps and fall on her belly.
She would yell "Hewp!", I would put her back on her feet and she would do it all over again. "Help" has since become her favorite new word.
I remember taking her out last year. She was hardly crawling but she loved it then too.
I guess snow is just frozen water so I should have known she would love it.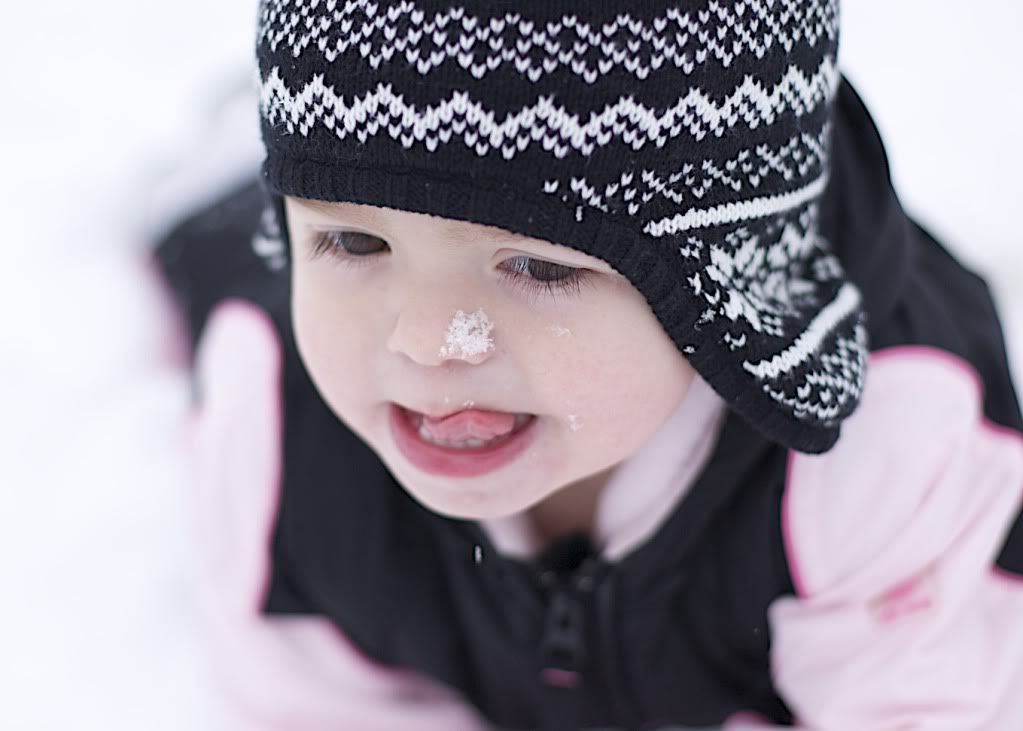 I'm sure no one will ever love snow the way Johanna does. I finally laid down the law....she is no longer allowed to eat the snow off shoes or the floor when we come inside.
I'm looking for a support group.