Last year Johanna went to a Fancy Nancy party at the library. I tried to curl her hair for the event thinking it would be adorable. I found out after an hour of hot rollers and a curling iron, that Johanna's hair doesn't curl. Not even a bend. Not even for 30 seconds. I did a session with two little girls at Christmas and their mom used foam rollers. I was so inspired I ran out and bought some. I just got around to trying them out on one of our wild and crazy January afternoons.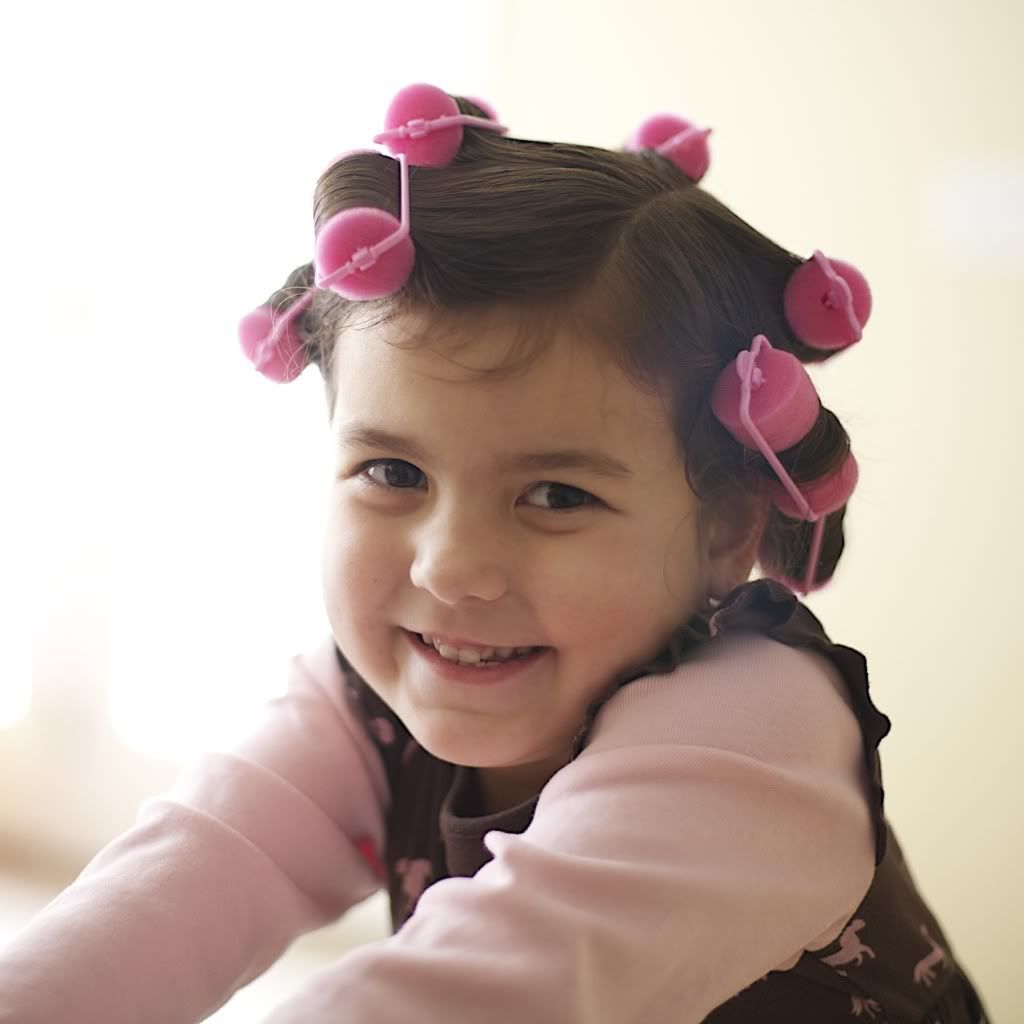 I remember wearing these when I was little and I loved that she let me do this to her. I had to tell her we were playing "beauty parlor" so she would let me do it.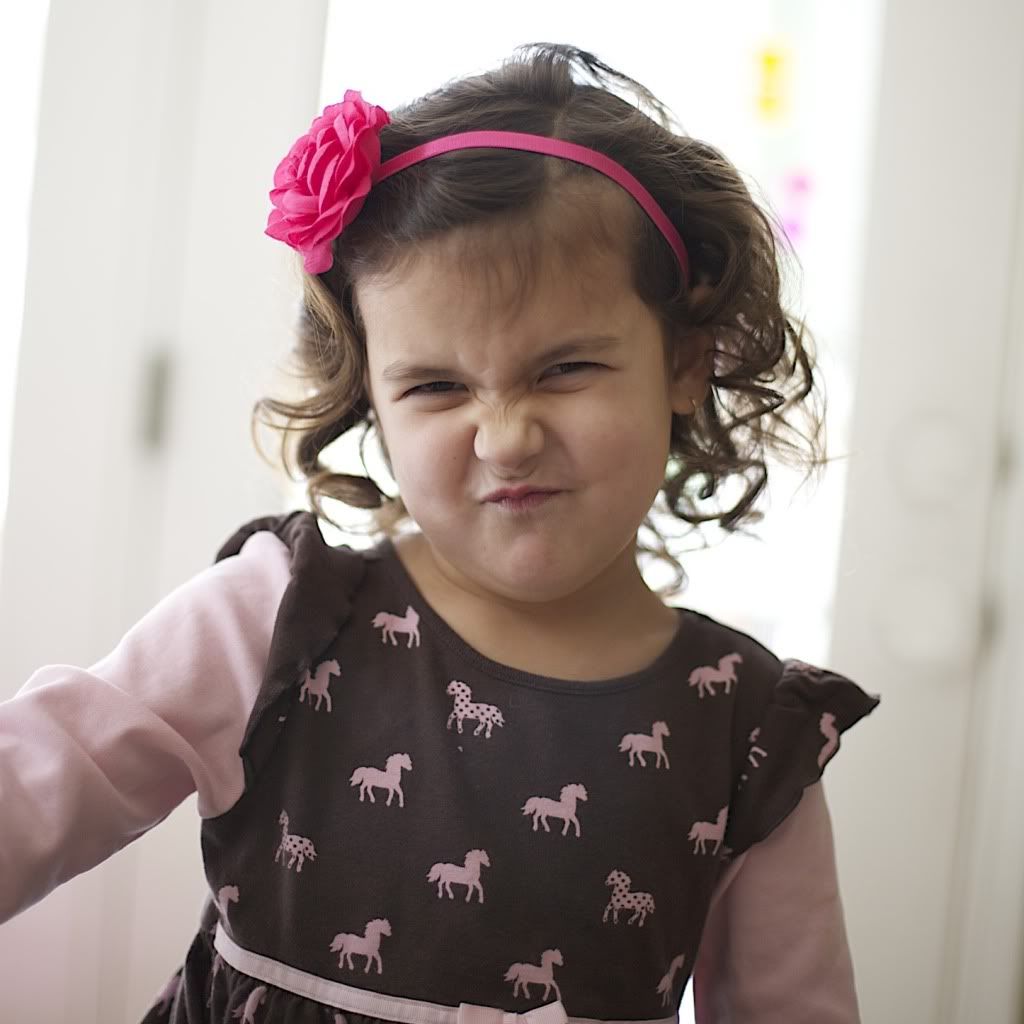 Seriously hilarious. Seriously Love.