For Christmas Johanna got a bunch of new board games. We have had tons of fun playing Hi-Ho Cherri-o, Connect 4, Ladybug Game, Guess Who, you get the idea. While Johanna is having loads of fun, Georgia feels very left out.
Johanna went to church with her Daddy and it was just me and Georgia. So we played the games she is usually forbidden to touch.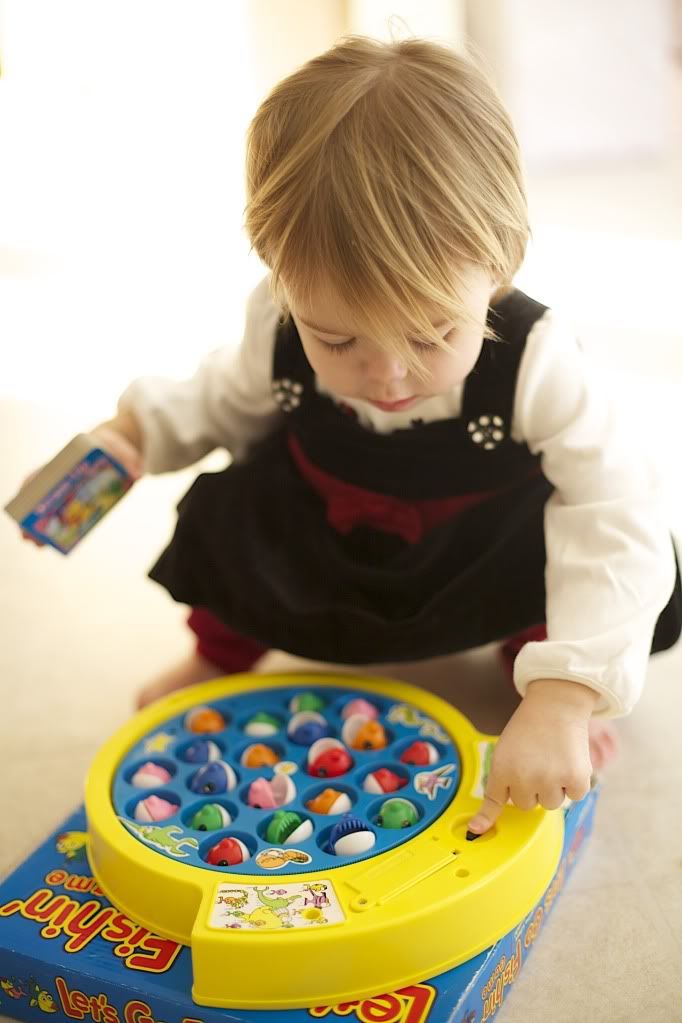 I taught her how to express her feelings in one wonderful word...jackpot.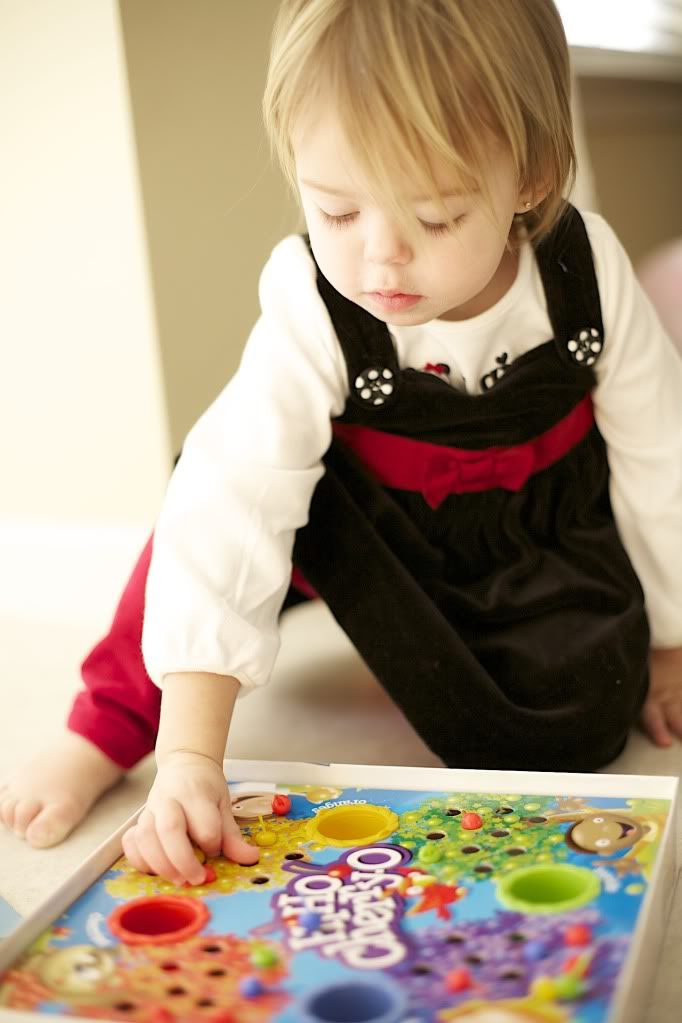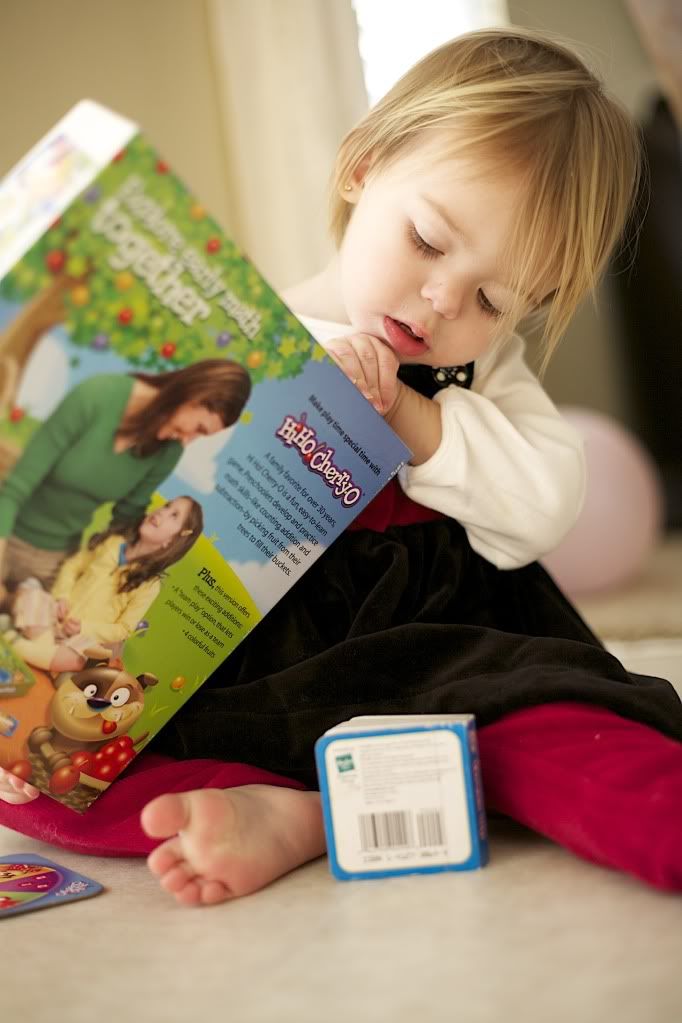 We had so much fun.
In true Georgia style, we played each game for exactly two minutes.
If anyone is wondering what else we have been up to...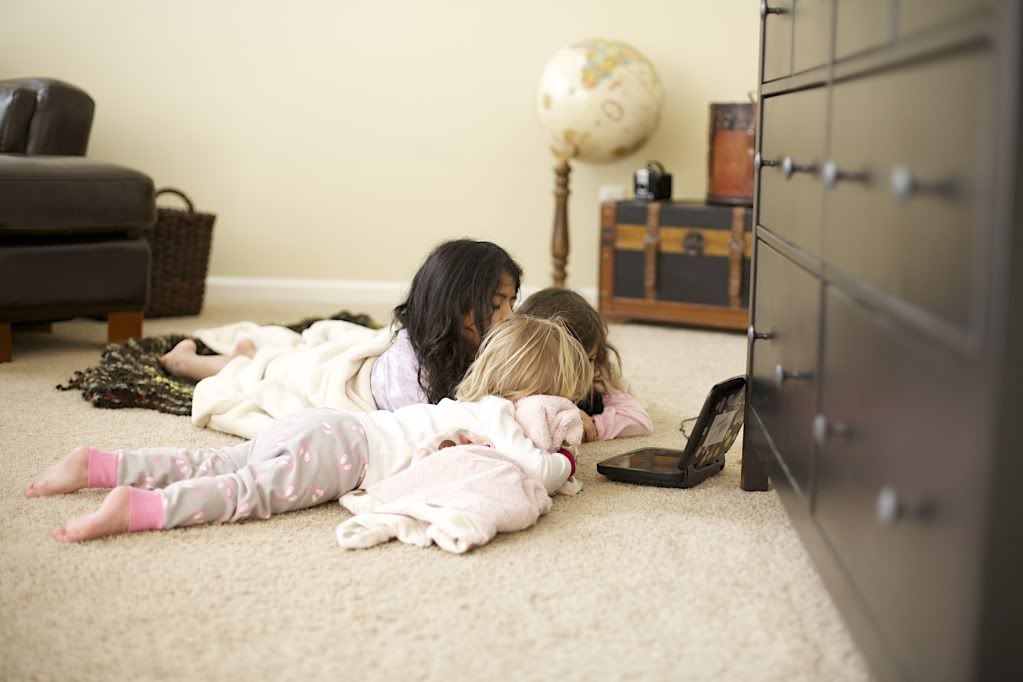 ...this pretty much sums it up.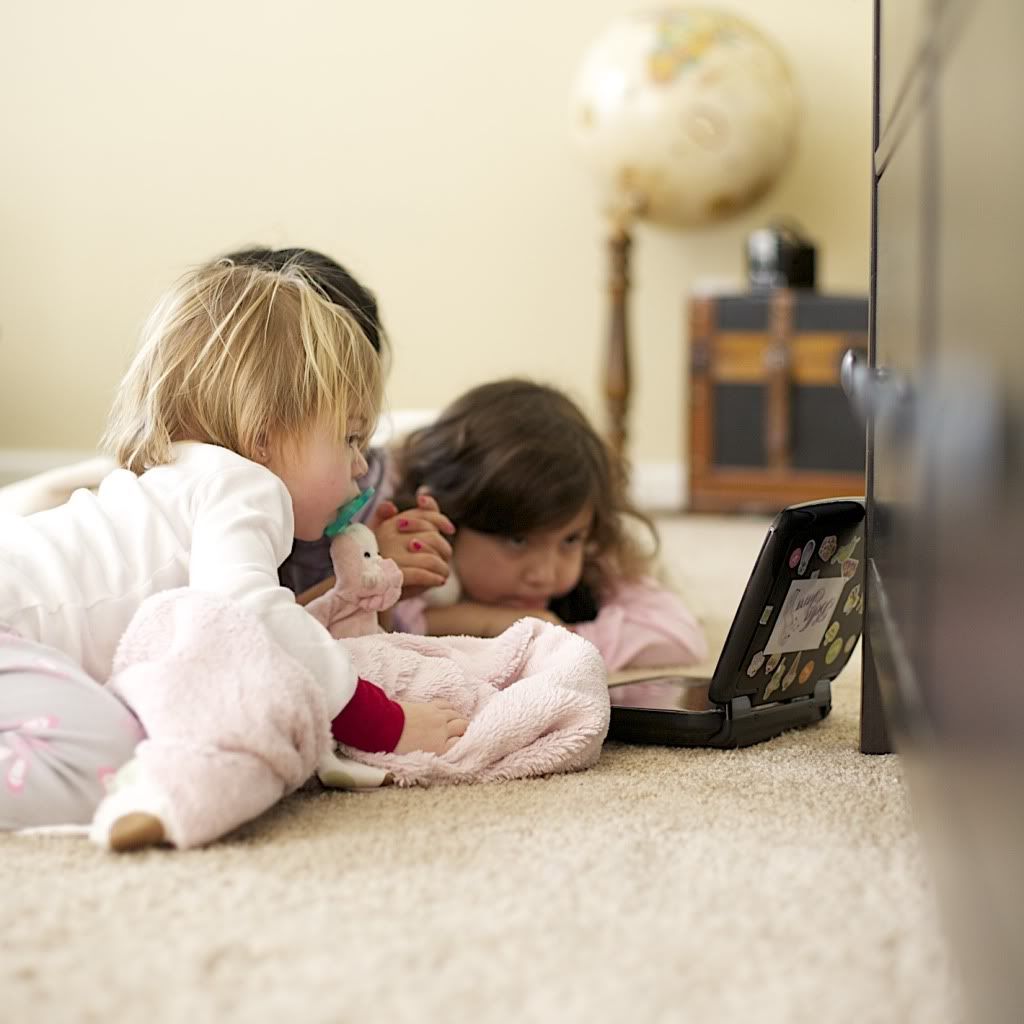 Oh, and a little bit of this.
That's straight up powdered sugar she is eating (cause I hadn't been to the grocery in WAY too long and I promised a treat). Now you understand the silly grin.
My heart is now mush.