We have officially begun Easter festivities around here. We started with coloring eggs together.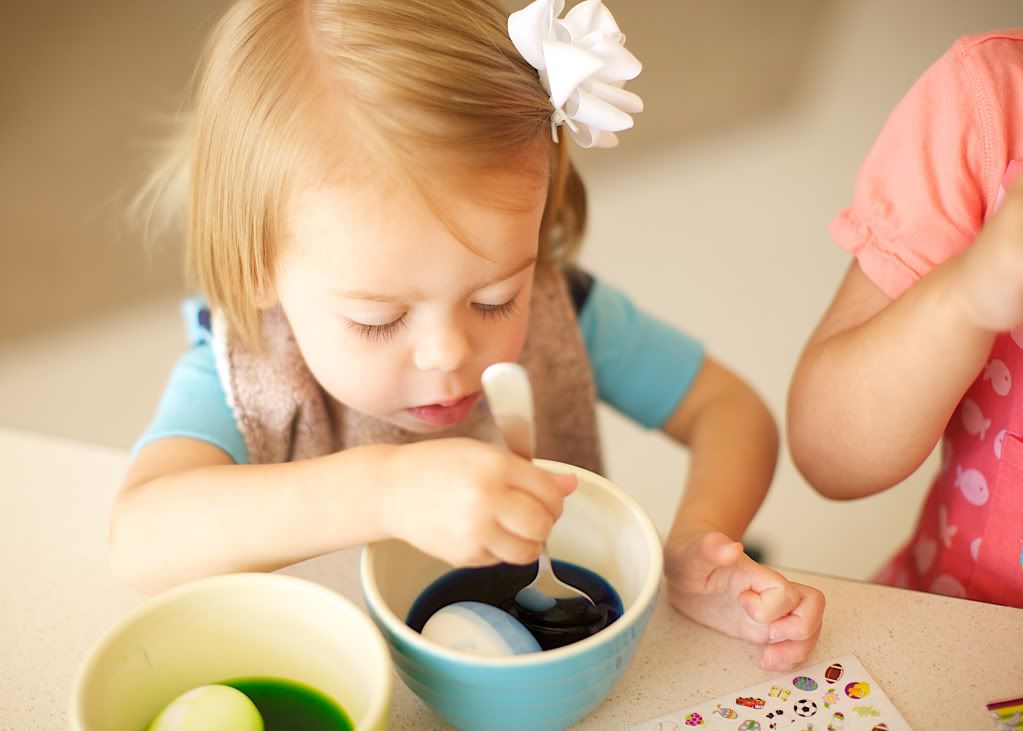 It was Georgia's first time.
With her big sister showing her the ropes.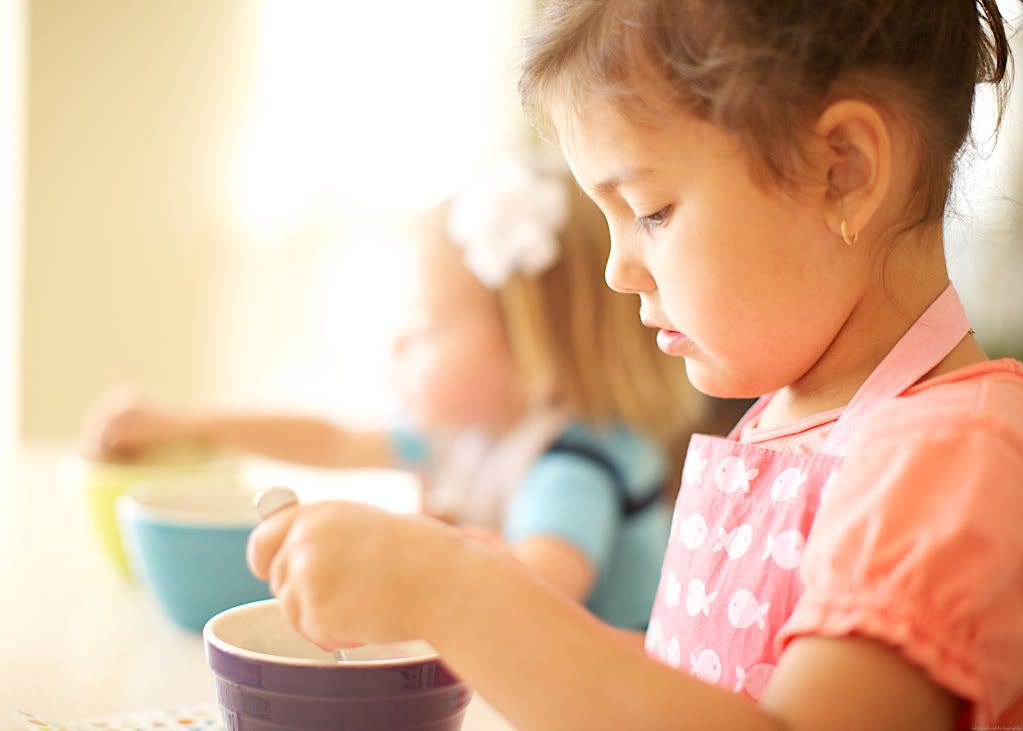 When the coloring ended and I was putting the eggs back in the refrigerator, Georgia started howling.
She wanted to play with the eggs and I decided since they were hard boiled I didn't really care.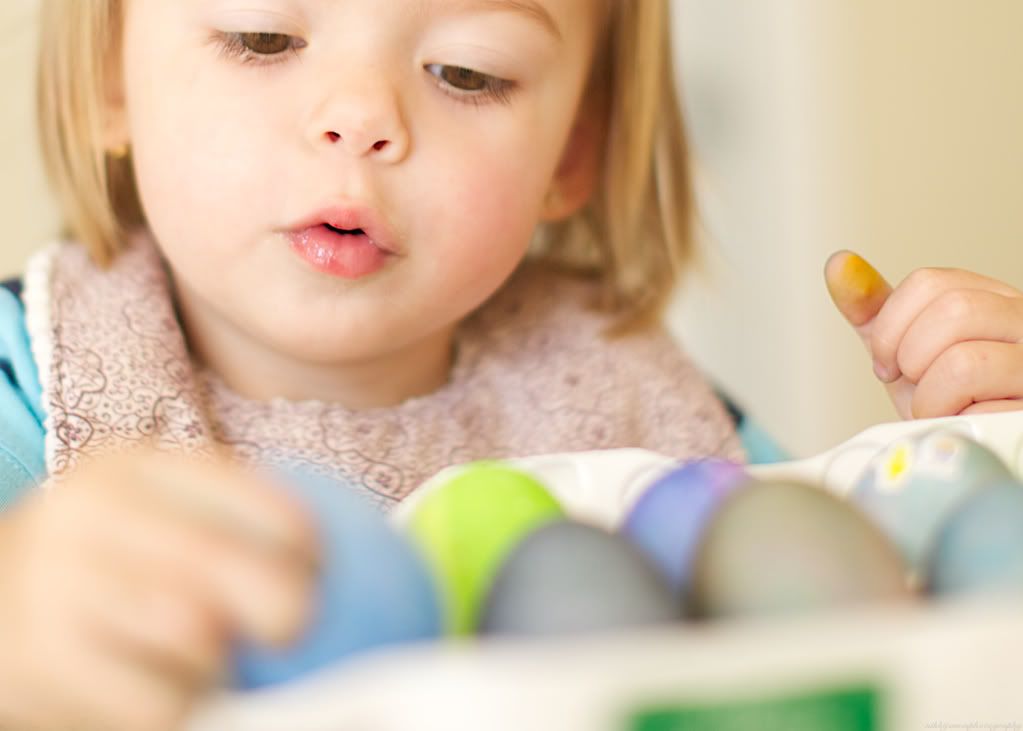 She kept trying to name all the colors.
She has invented a new color, "pink yellow", which is pretty much the color of everything she sees.
She was trying to pick them open and was saying "oooooo a baby in there".
Her eyes crossing cracks me up.
The eggs finally went back in the refrigerator smashed to Hades.