What a holiday.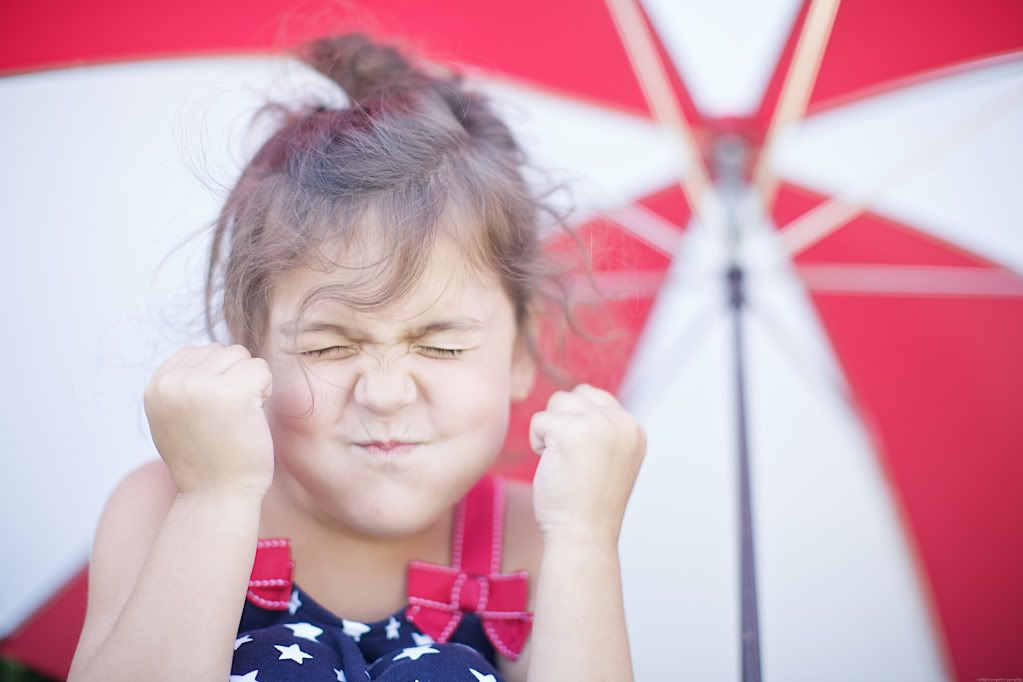 (Johanna's TinkerBell imitation)
What is a holiday without a pool involved?
Several pools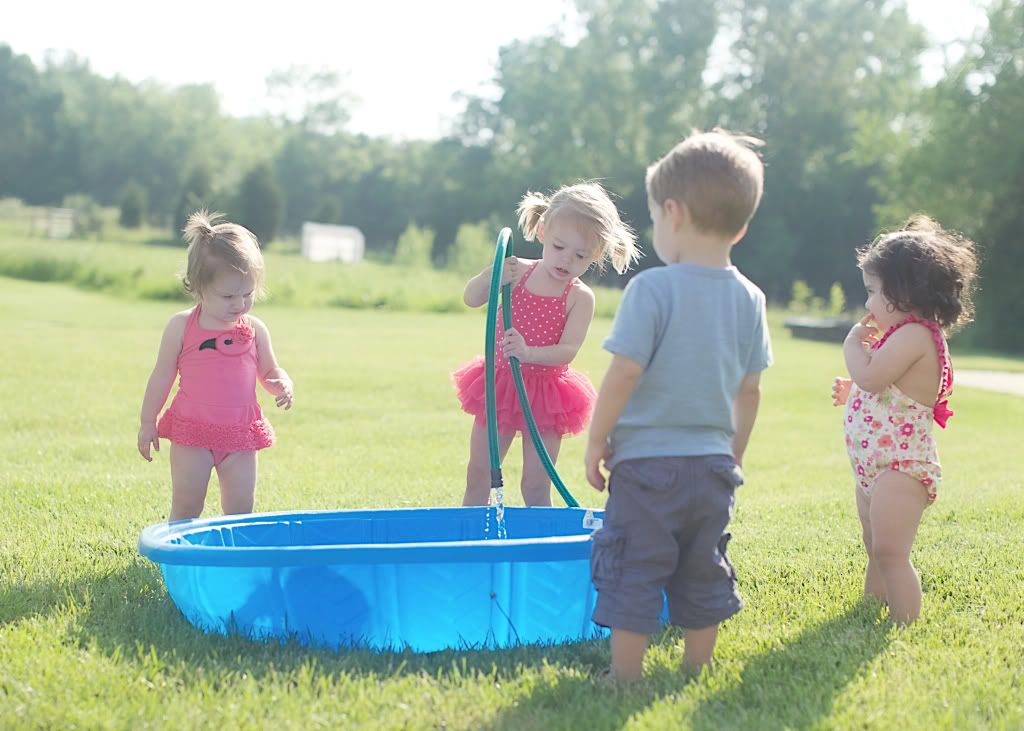 and a slip n slide.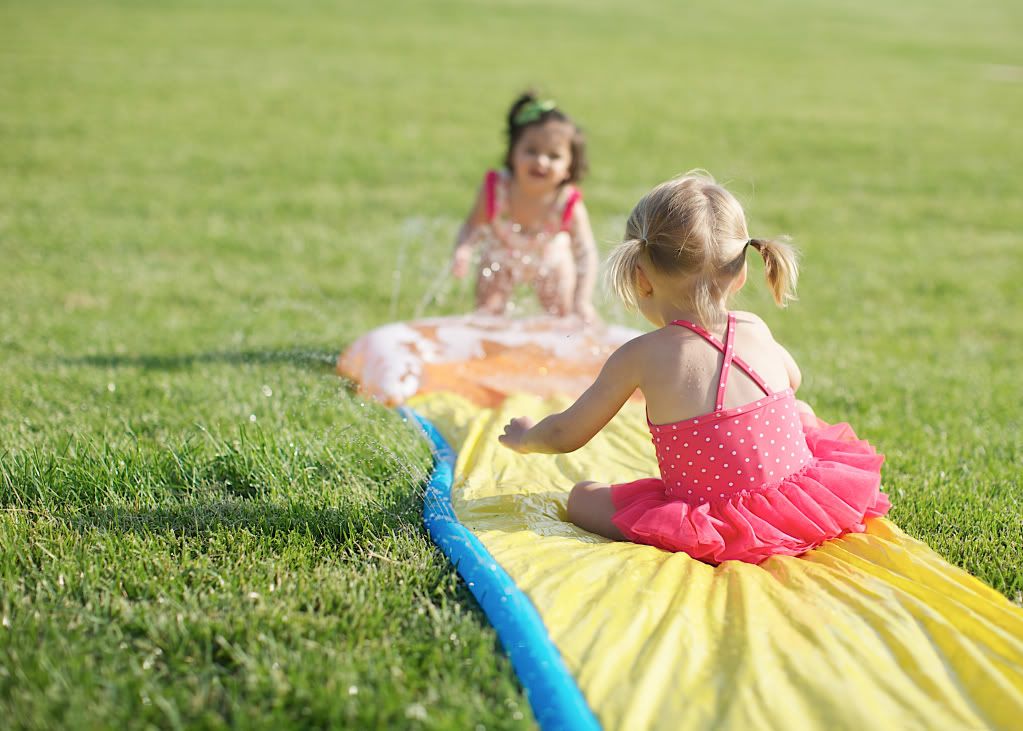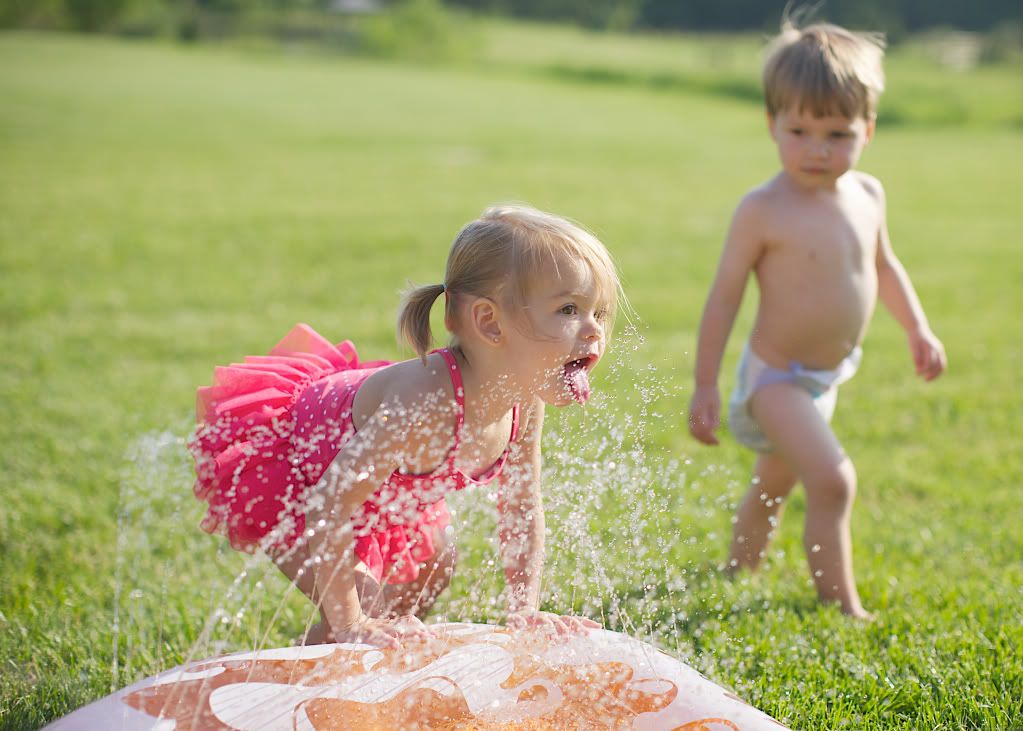 We had a surprise visit from Hank to celebrate my mom's birthday.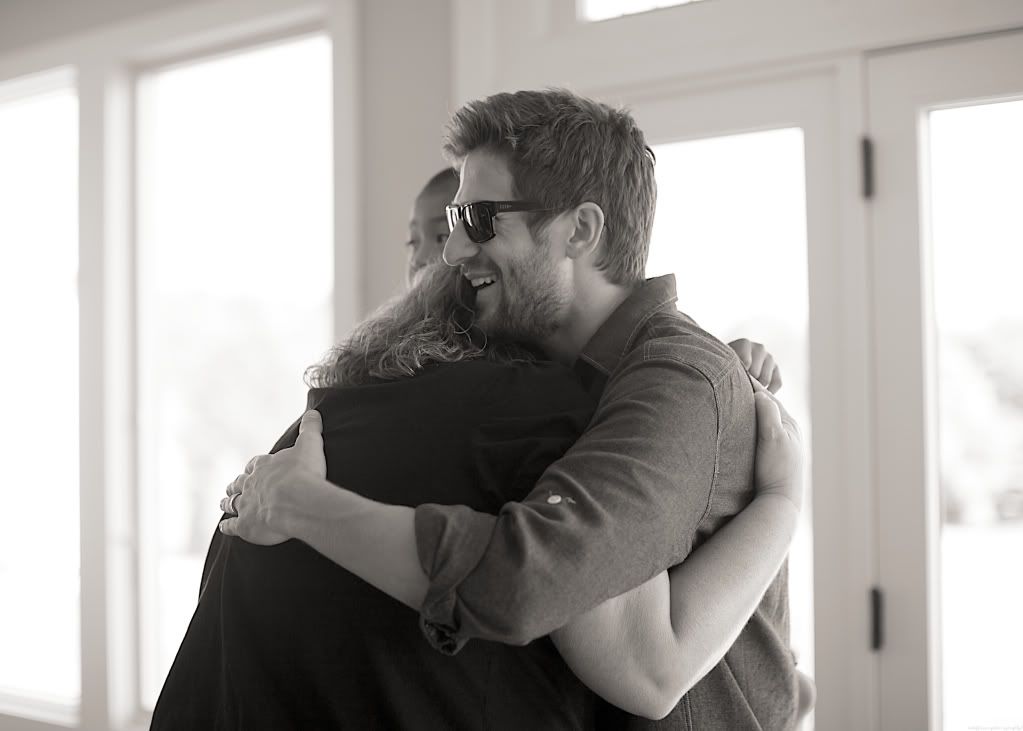 Chip manned the bonfire and gave us a great fireworks display.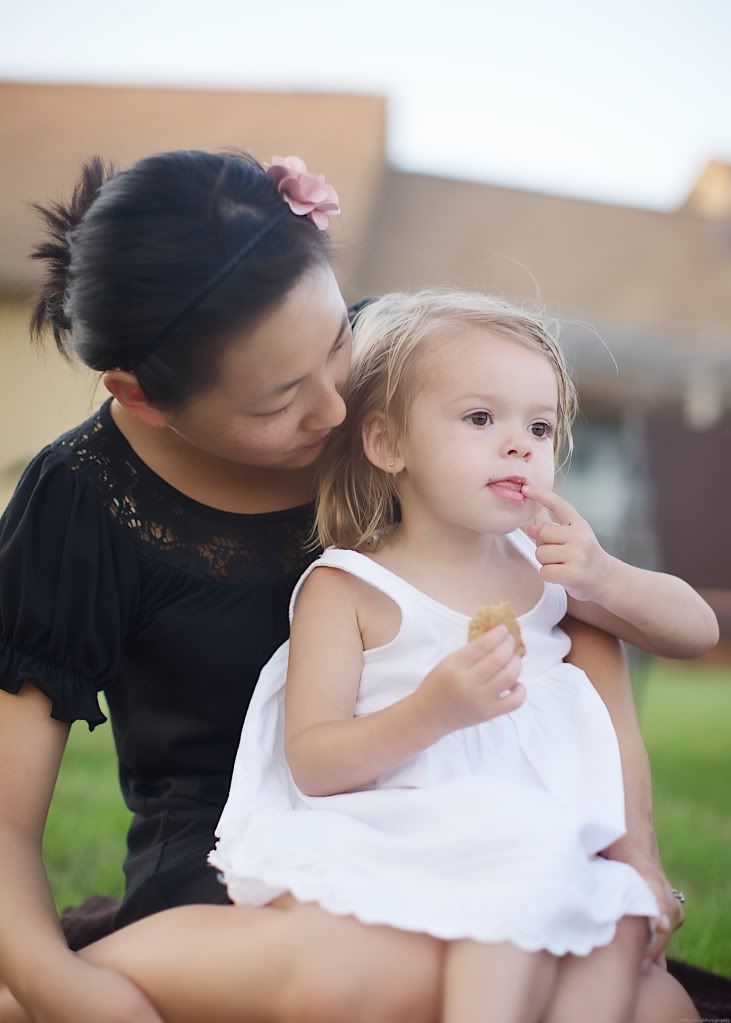 It doesn't get much better than a cluster of brothers, sisters, aunts, uncles, and cousins?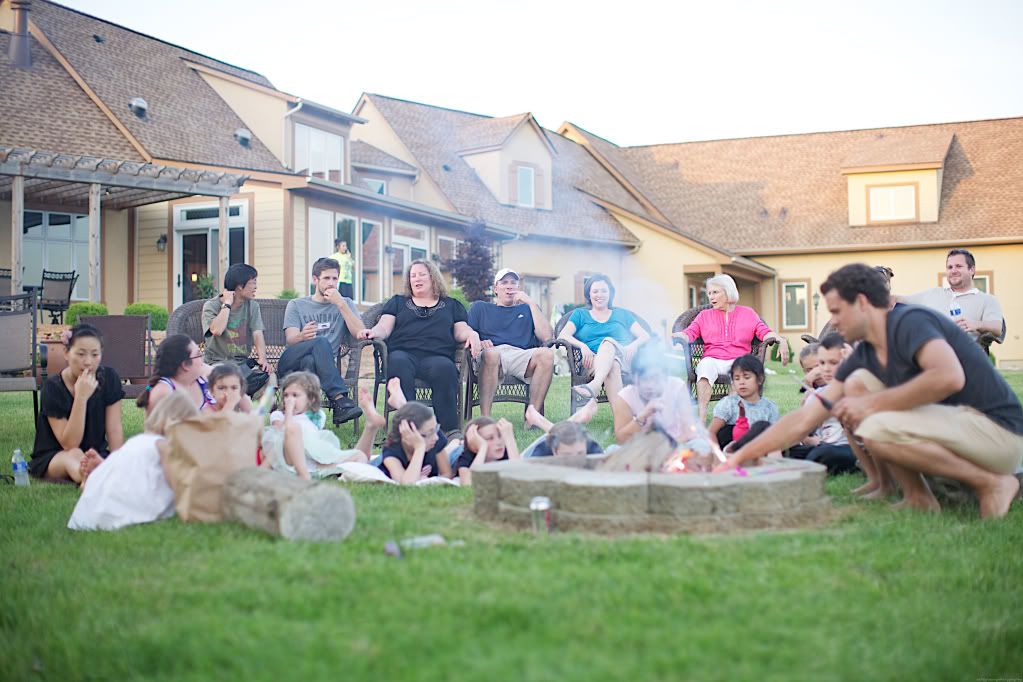 The poor kids can't figure out how they are related to their best friend sitting next to them. Frankly, it confuses me as well.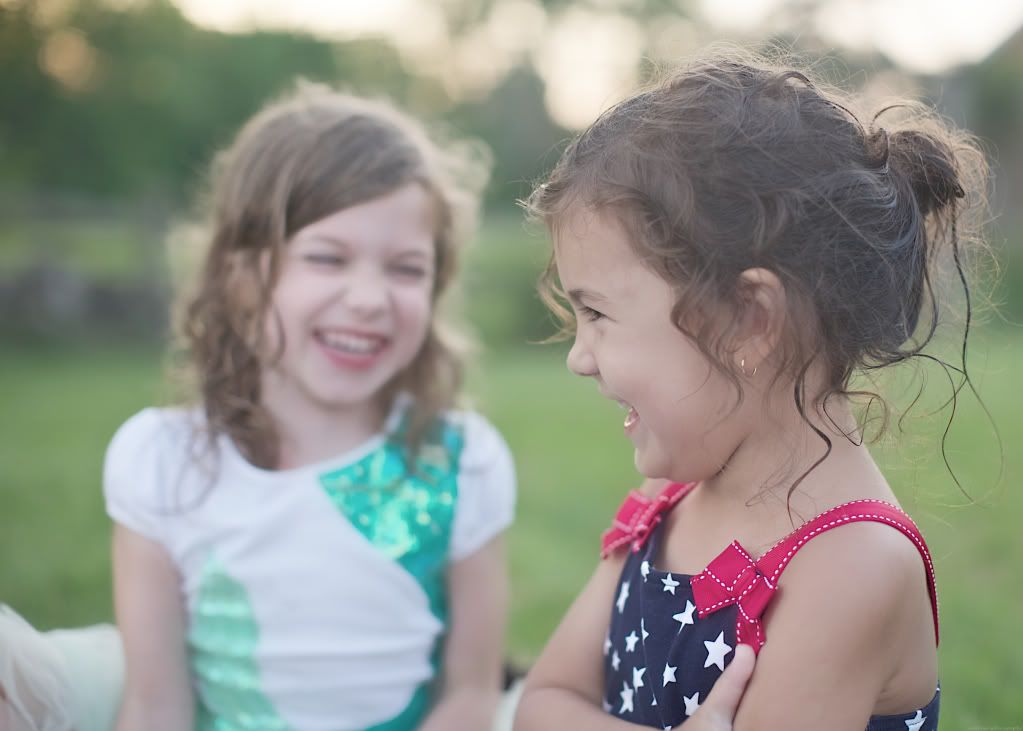 Life is good.