I have this all or nothing side to me. When I love something, I love it to death with a scary obsession.
If I start to read a good book, I can't stop reading until the last page.
So I don't read.
When I picked up my camera and decided it was time to learn, I went from shooting Auto to Manually in three months of obsessiveness.
My sewing machine recently made it's way from the closet to the dining room.
And the obsession begins.
I'm not sure why I can't just do a little bit here and a little there.
I've been dragging the girls to Joann's almost daily to start the next big project.
My dining room sounds like a sweatshop. I've made three aprons, two dresses, a pair of ruffle pants, and a petti-skirt in the last two weeks.
I hadn't sewn anything in over a year.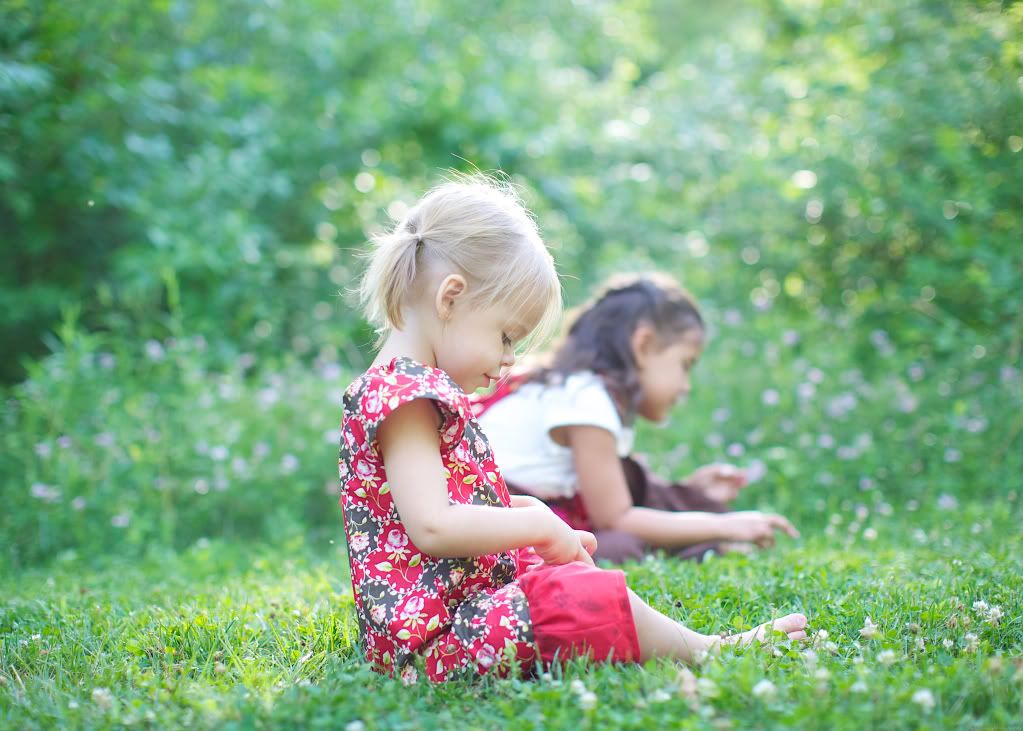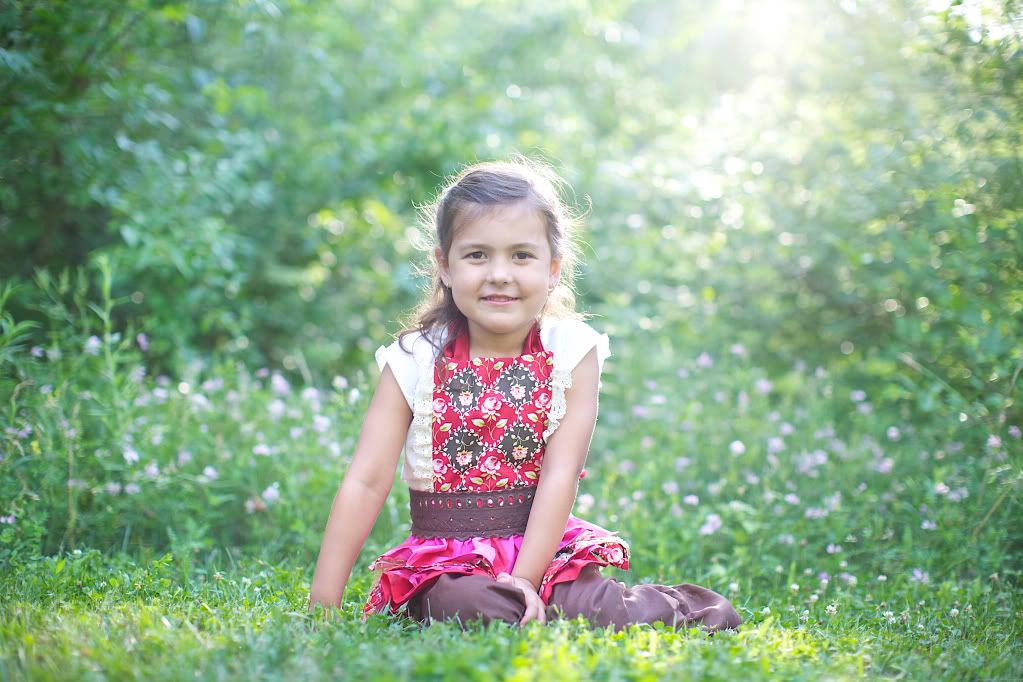 We took this little trip to the park cause I wanted to get some pictures of the girls in their momma clothes.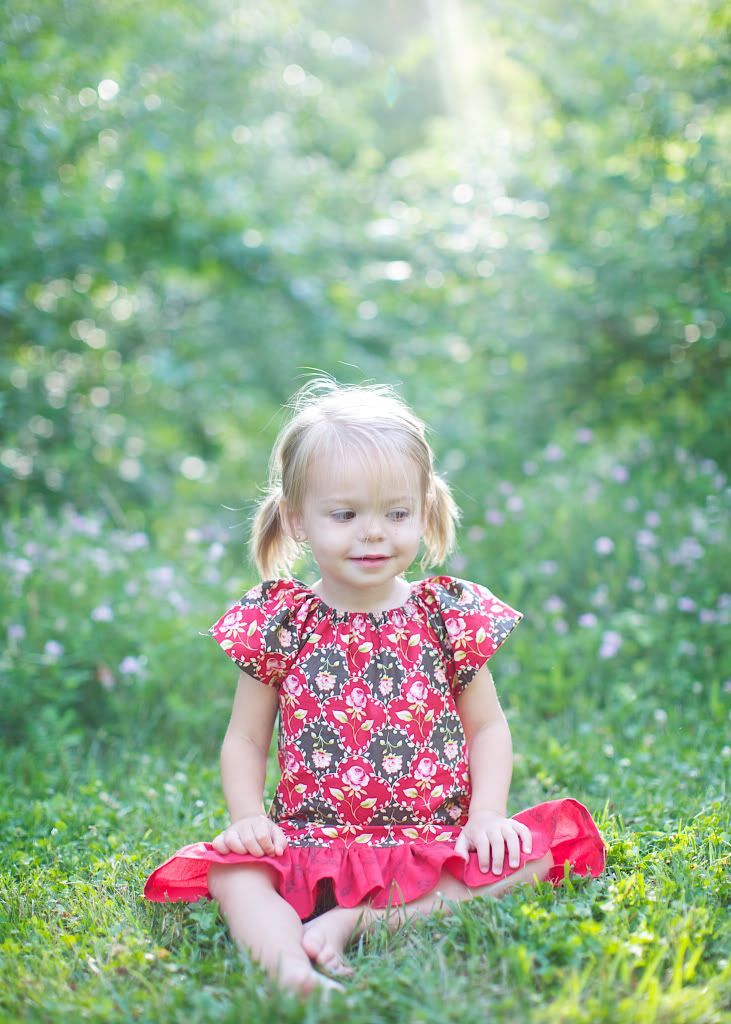 My mom used to sew clothes for me when I was little.
I can remember this little Peter Rabbit coat she made for me with special bunny buttons.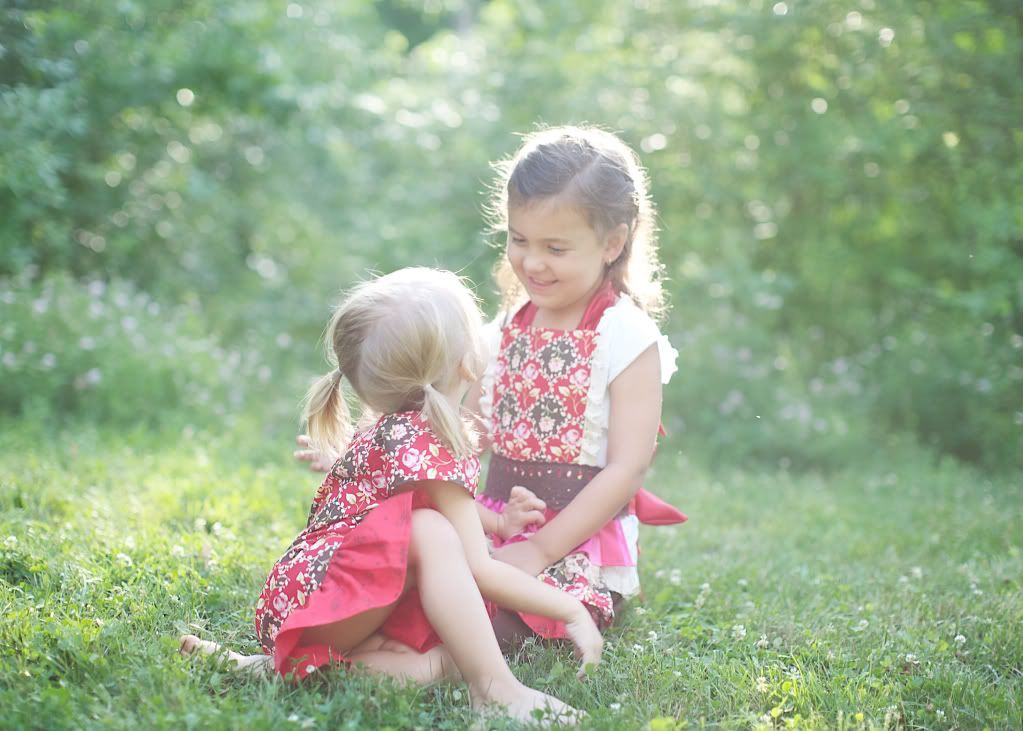 I wore the coat when I was about twelve and since I was homeschooled I had no idea that twelve was a bit old for Peter Rabbit.
I was enlightened by a few smart-ass kids at an ice skating rink.
I still wore my Peter Rabbit coat after that, cause my mom had made it,
and I loved it.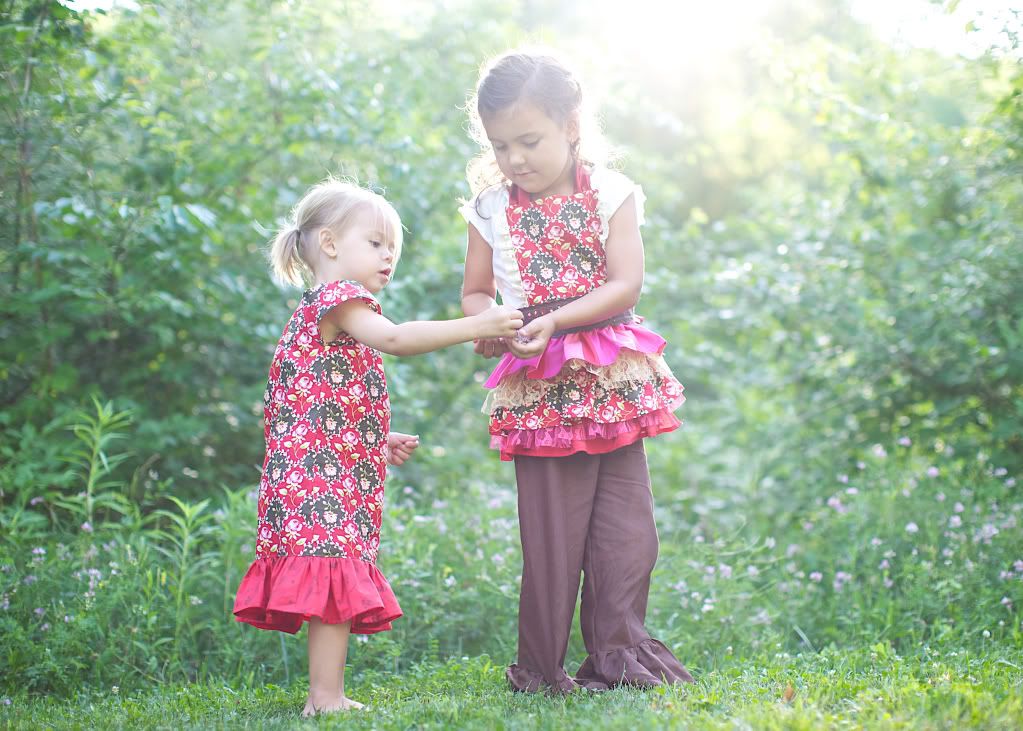 I hope my girls love the stuff I make them.
Even if right now they just get irritated that I keep making them try it on over and over so I can get the fit and the hem right.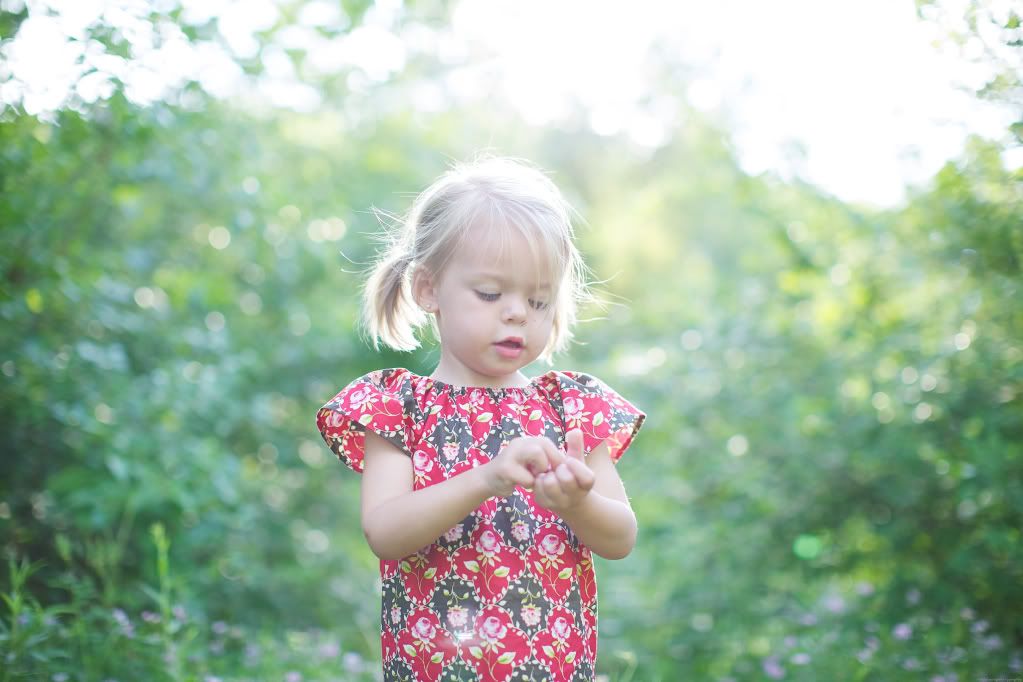 Maybe I'll go check out some coat patterns for this winter :)