A few months ago my dad started calling Georgia, Imogene.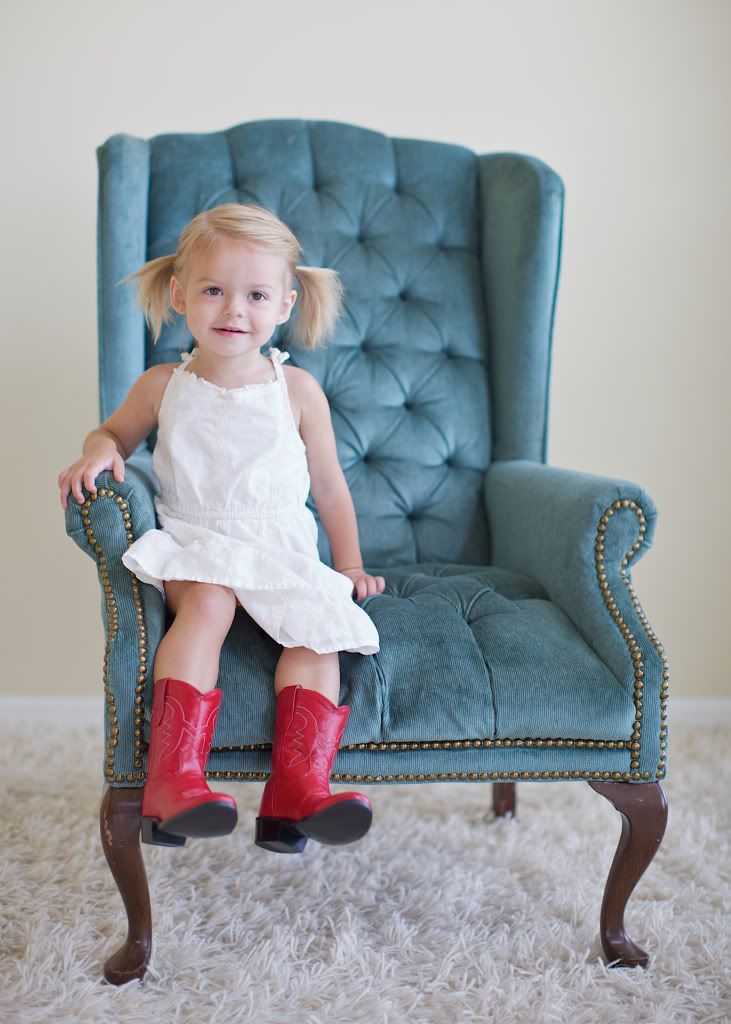 Nicknames are my dad's thing.
He affectionately bestows them upon his loved ones and the names usually stick.
Fortunately, my nickname is only used in my parents home......Beezy May Fairchild.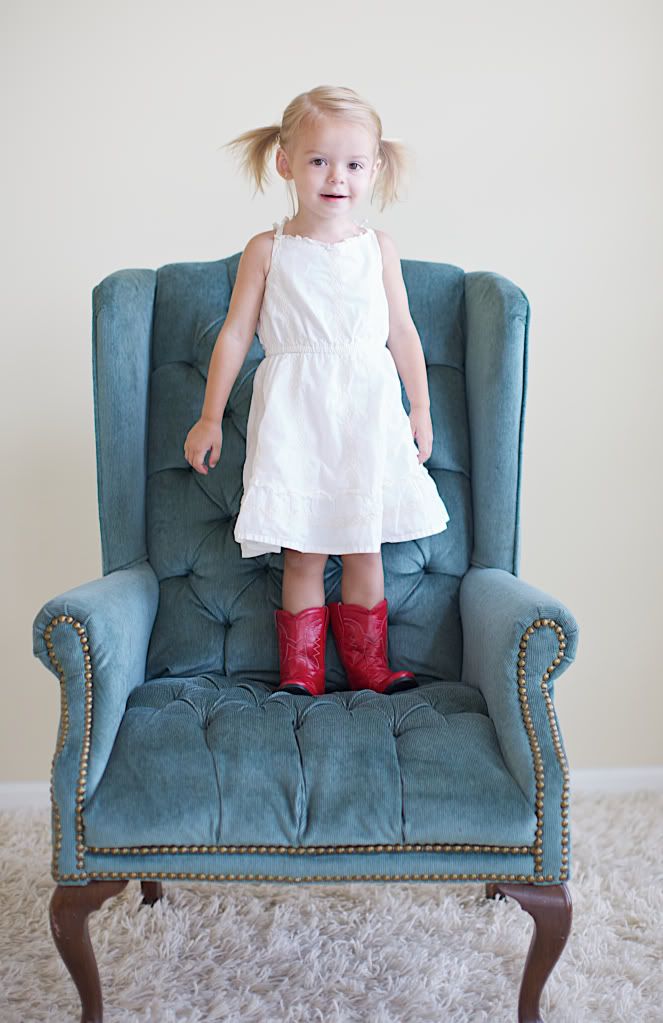 Well, I got it in my mind that Imogene needed a pair of red cowgirl boots.
She loves them.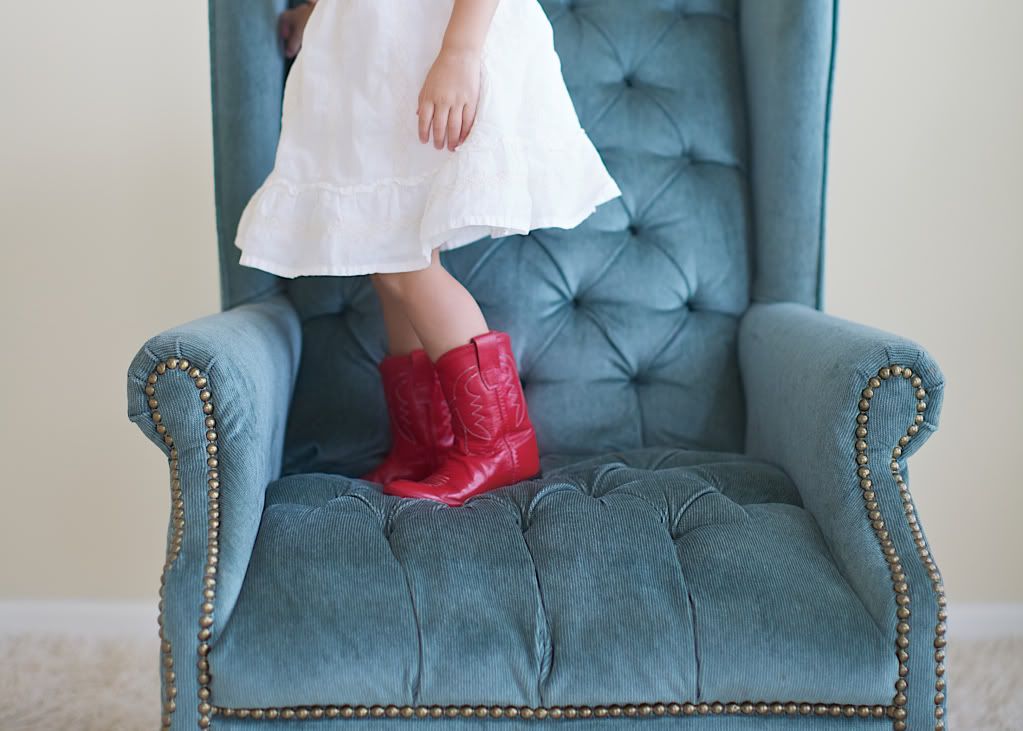 I usually need to photograph Georgia like I work for National Geographic.
I stalk my prey and wait for the perfect moment to take a shot, before she realizes I'm there and what I'm doing.
These boots are magic boots.
I know I'm bias but I'm pretty sure there isn't anything cuter than a girl named Georgia with some red cowgirl boots.
or a girl named Imogene.