The last few days have been beautiful so we headed to the playground.
I have no stamina for playground time when it is hot so the girls were thrilled to go.
Georgia was especially thrilled.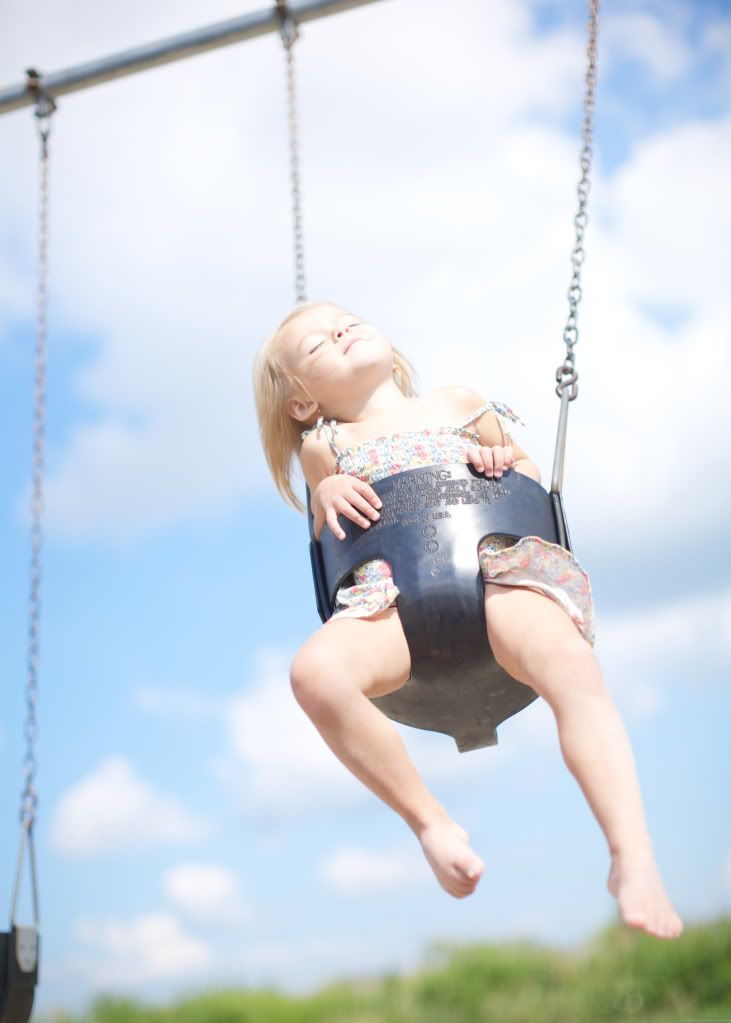 I guess she really likes to swing.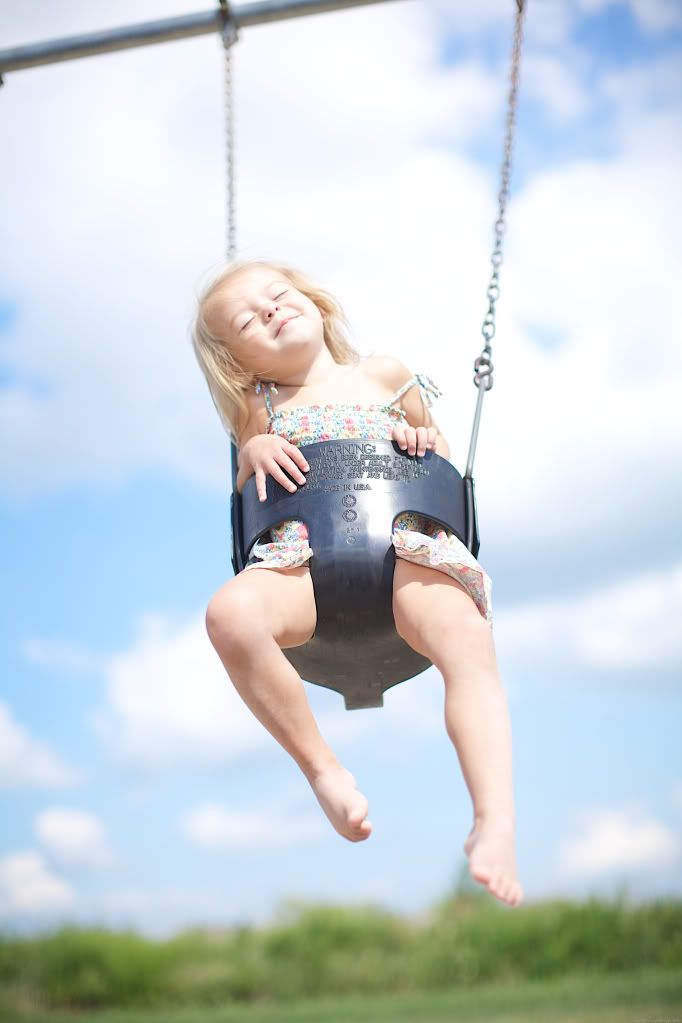 With those long legs, it might be time for the big girl swings.