I LOVE Christmas jammies. I usually covet the ridiculously expensive ones from Hanna Anderson but end up settling on a more economic and certainly just as sweet, pair from Gymboree.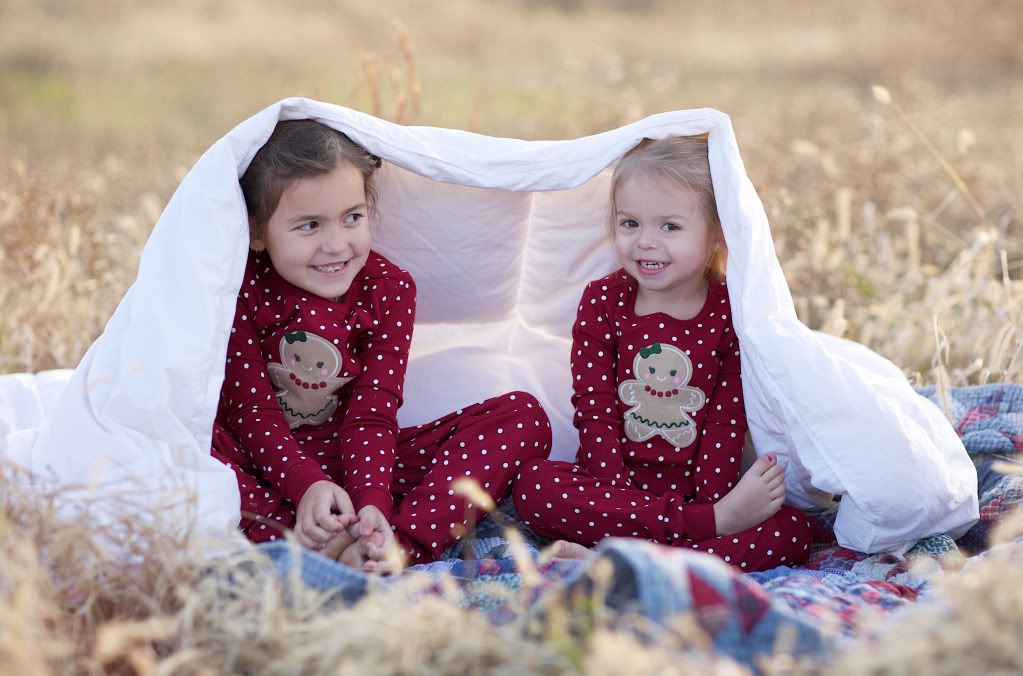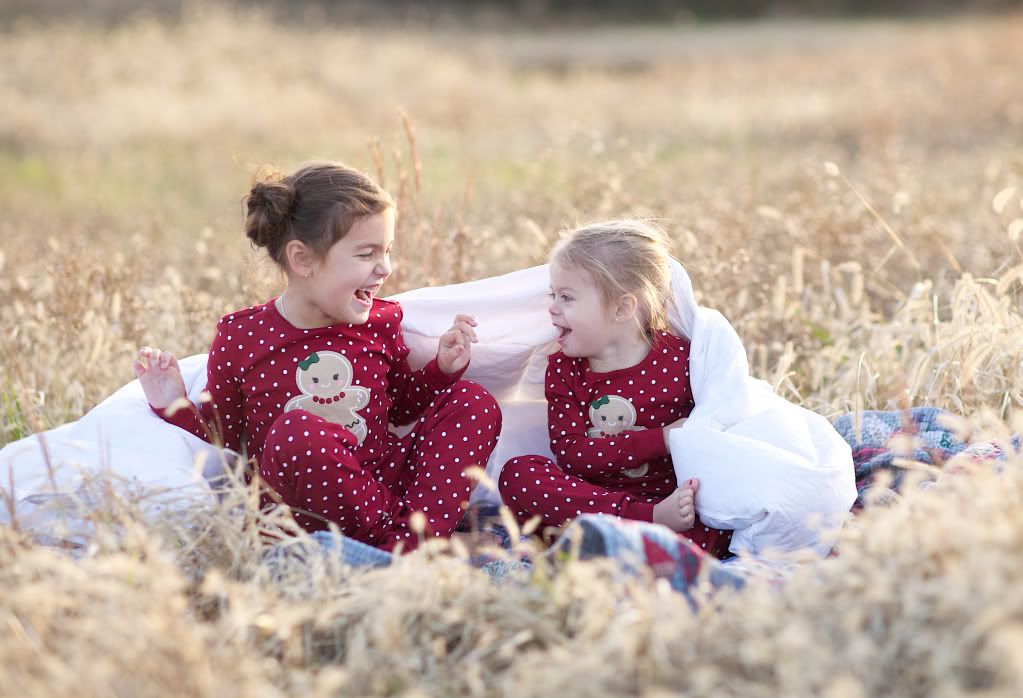 Our little gingerbread friend ended up accompanying us to our shoot in the field.
The girls have been playing with her for weeks and named her Jessie.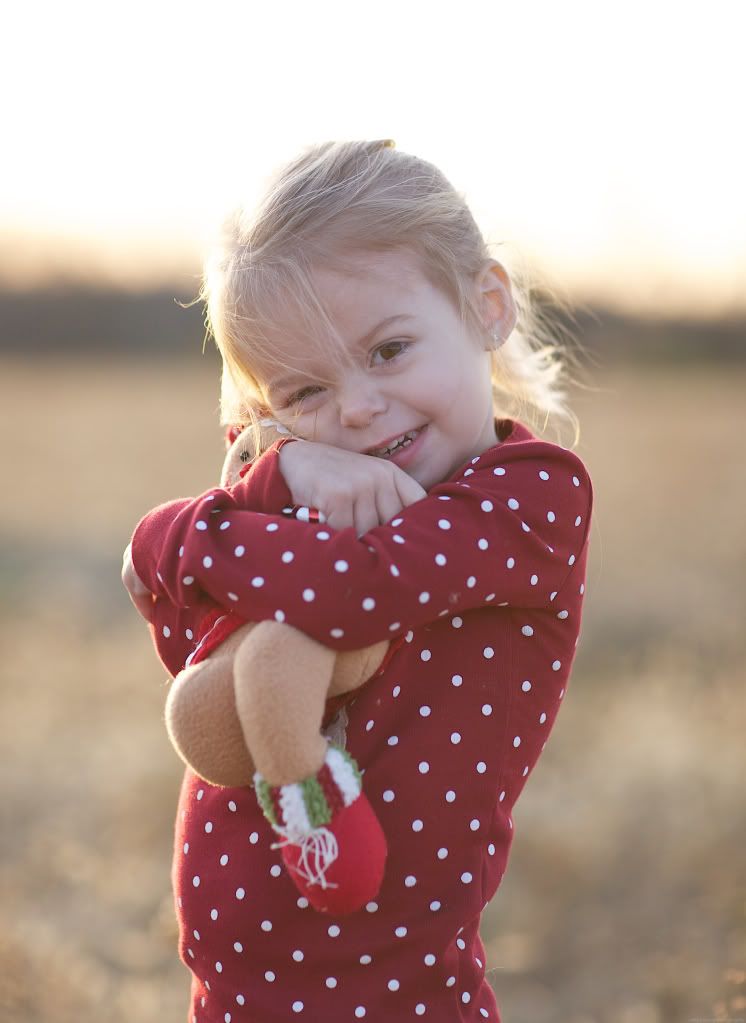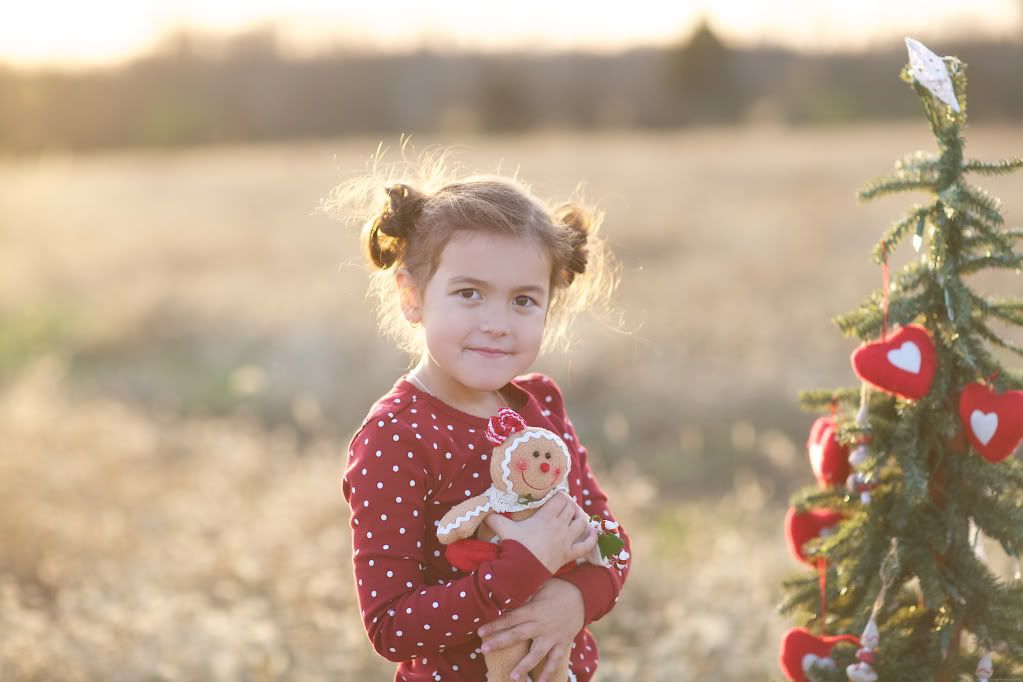 I can't believe how quickly Christmas is coming.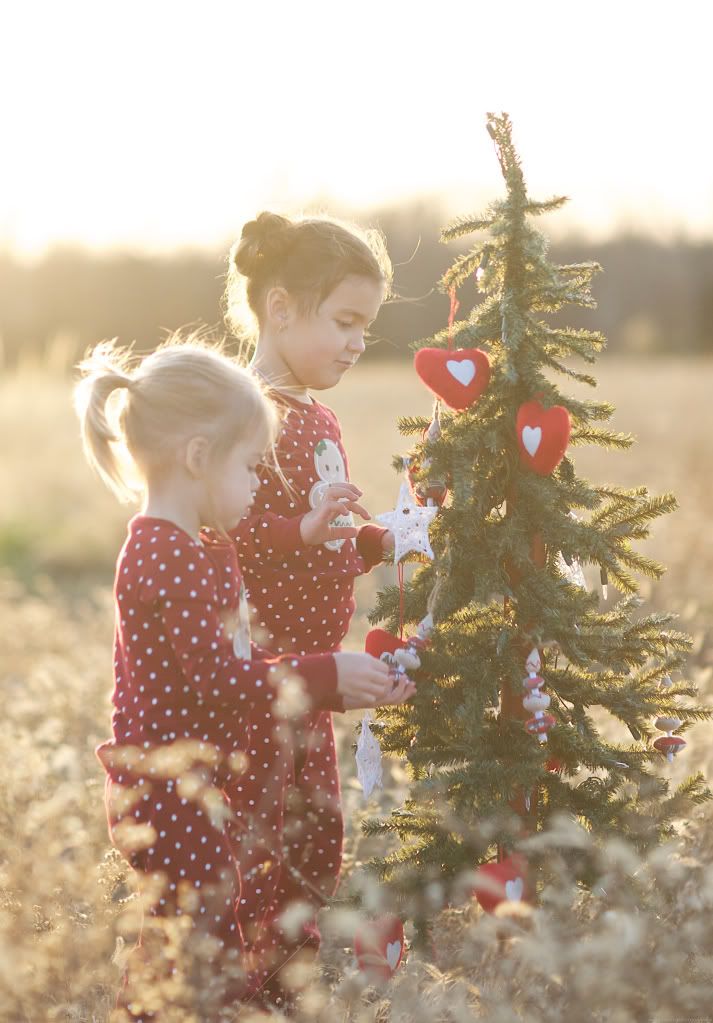 Niether one of my girls believe in Santa.
Johanna is obsessed with all things Santa and asks me about three times a day if I believe in him. Honestly, I got tired of coming up with any type of answer and now just ignore her hahaha.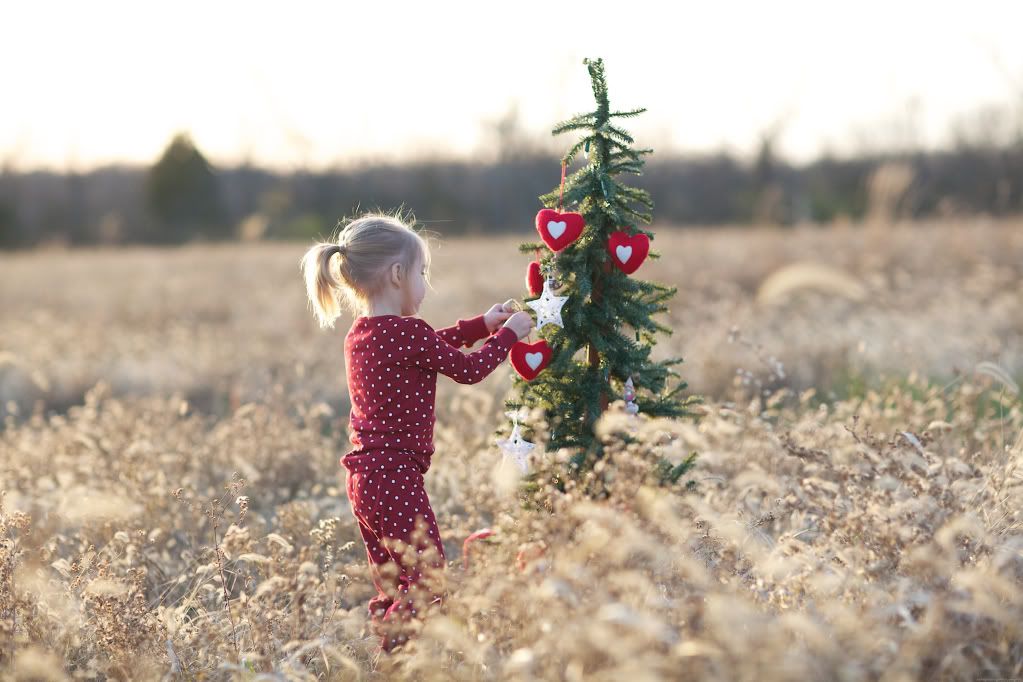 Georgia will go in Johanna's room and "steal" her Santa snow globe.
She holds it and says " I know Santa real" in her best Dora voice. I really need to cut down on how much t.v they watch.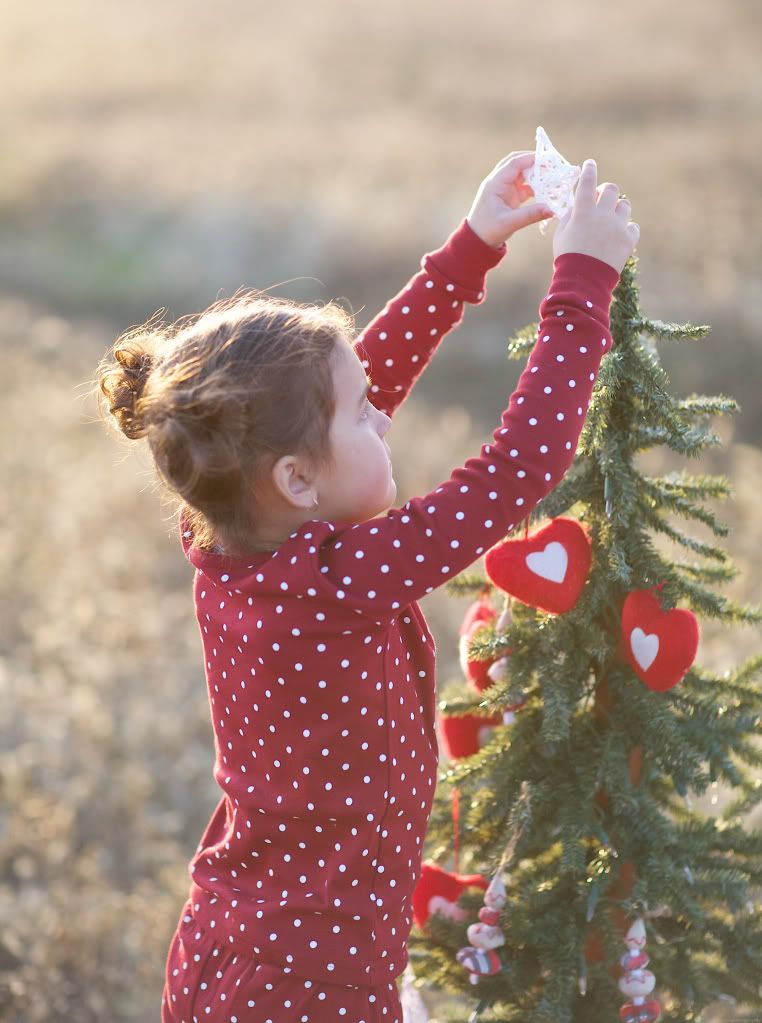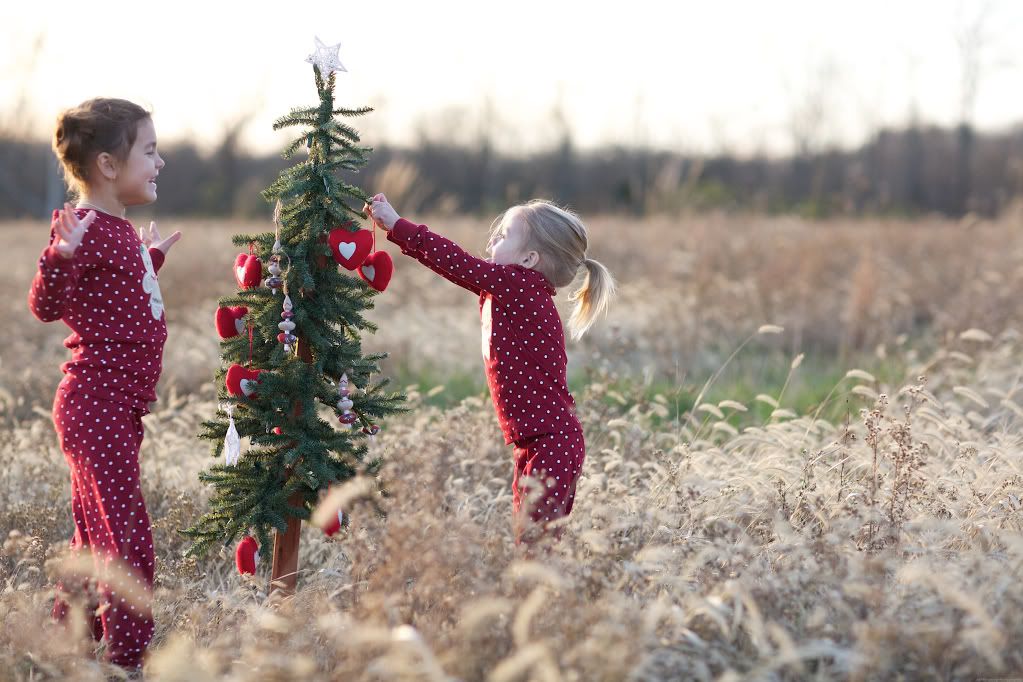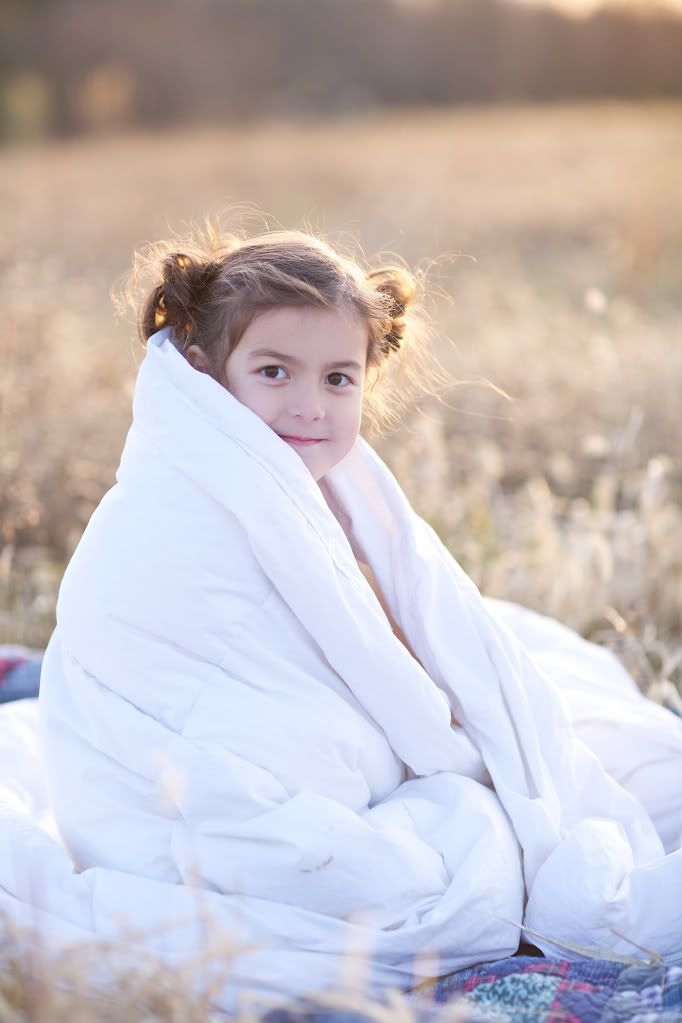 They make everything so much more fun.
And no girlie shoot would be complete without our token Georgia & Momma picture, courtesy of Johanna.
(and yes, my mommy uniform is Uggs, a vest, and sunglasses.
At least that day I was wearing real pants)