We had quite the day of ballet. Johanna had "parent watch day". She LOVES when we get to come see her. She is in rare form the entire time and I'm usually fighting to keep myself composed. This is my ONLY color photo from the day. The studio is painted a putrid yellow/green. I'm taking up a collection to paint the place white.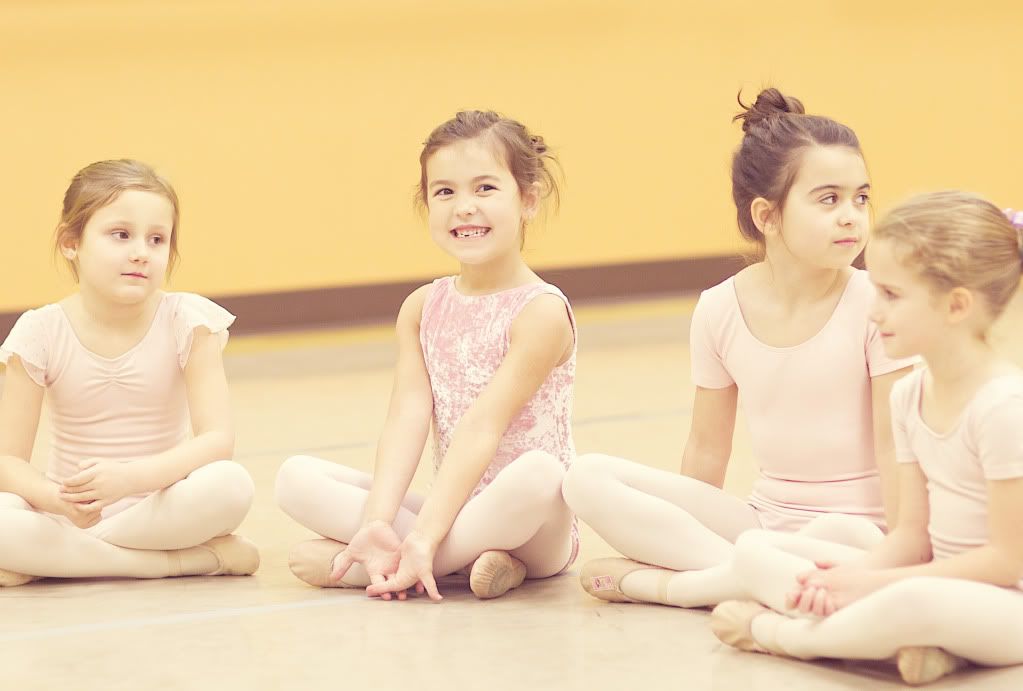 During the circle time when the little girls go around and say what their favorite Spring colors are, Johanna (true to form) responded, "purple with bumble bees and sparkles and all the baby animals."
She says it completely serious.
An over-achiever with a little twist.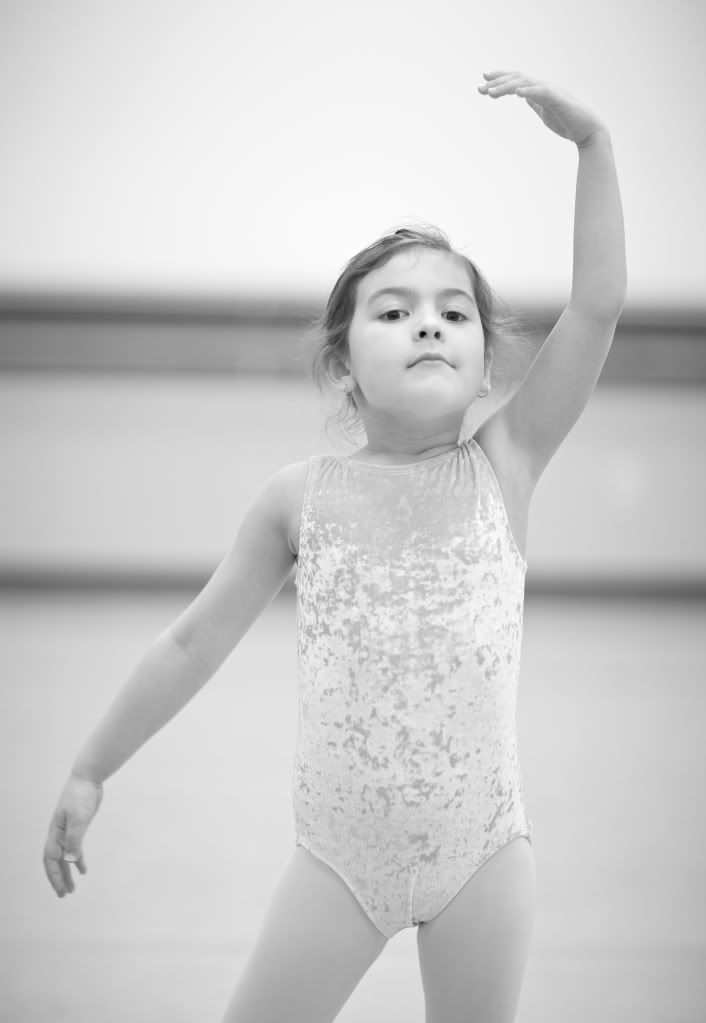 She is thrilled to use the barre this year
and she is perfecting her leaps.
She stopped every few minutes and looked over at Chip, if his phone wasn't up recording her every move, she would mouth "video" to him and then keep dancing.
The girl loves an audience.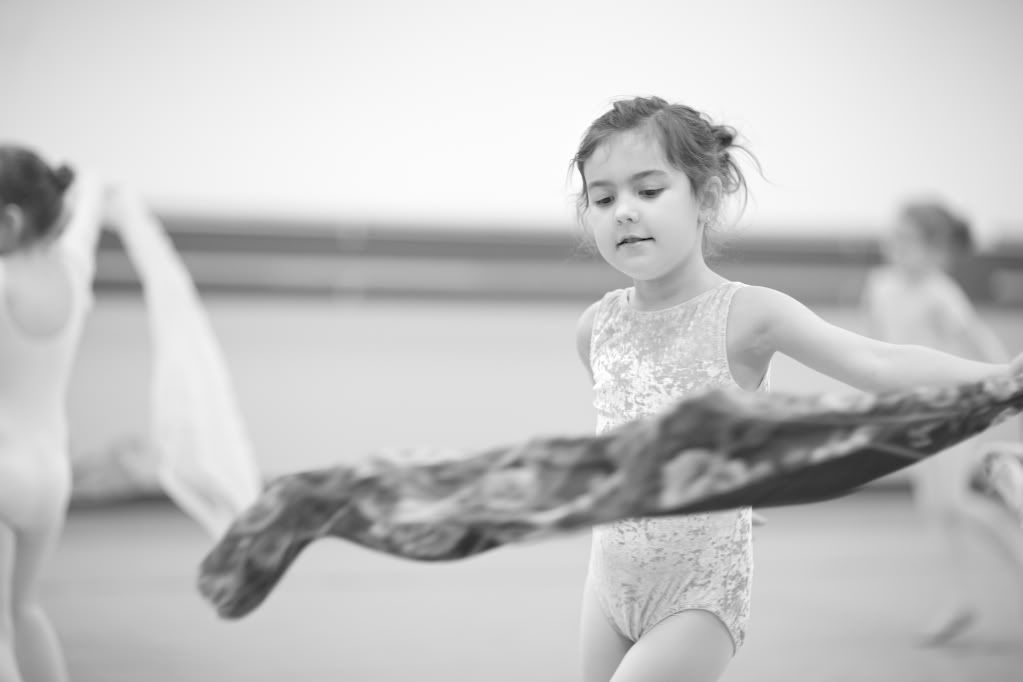 Georgia has been waiting patiently since she was six months old for her turn at ballet. She can't start until she is three but they are offering a six week "mommy & me" class. She was literally bouncing with excitement the entire time.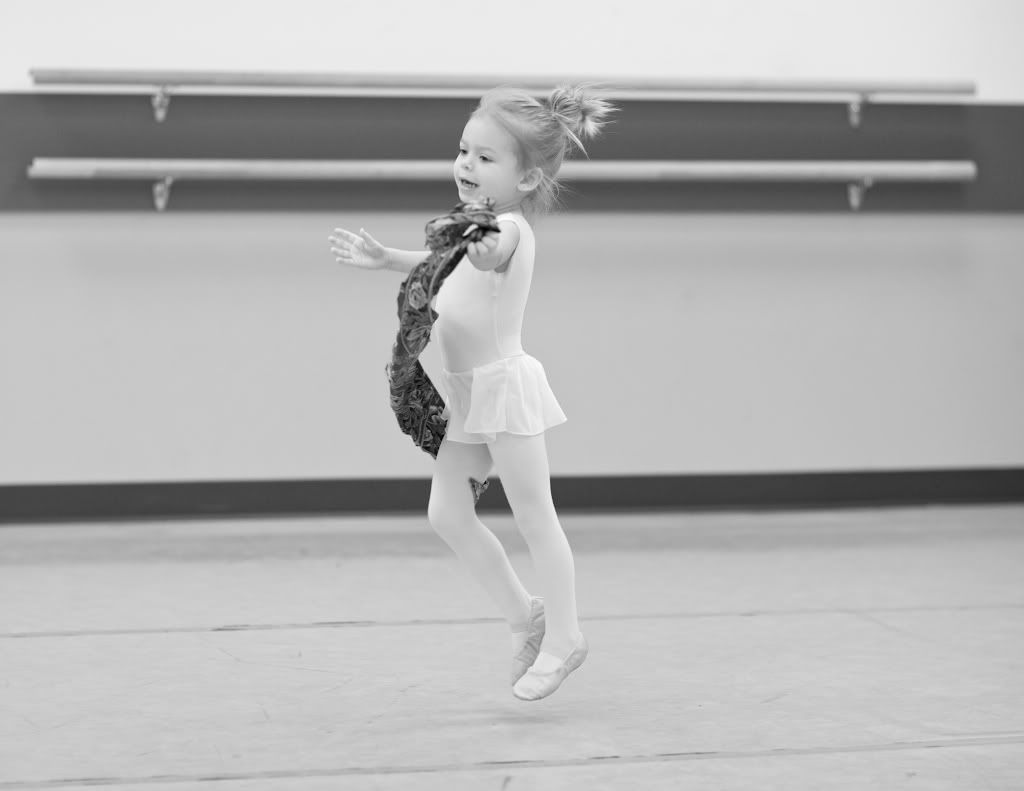 She tried to follow the teachers instruction but when it got too slow she would look at me and say "I wanna daaaance".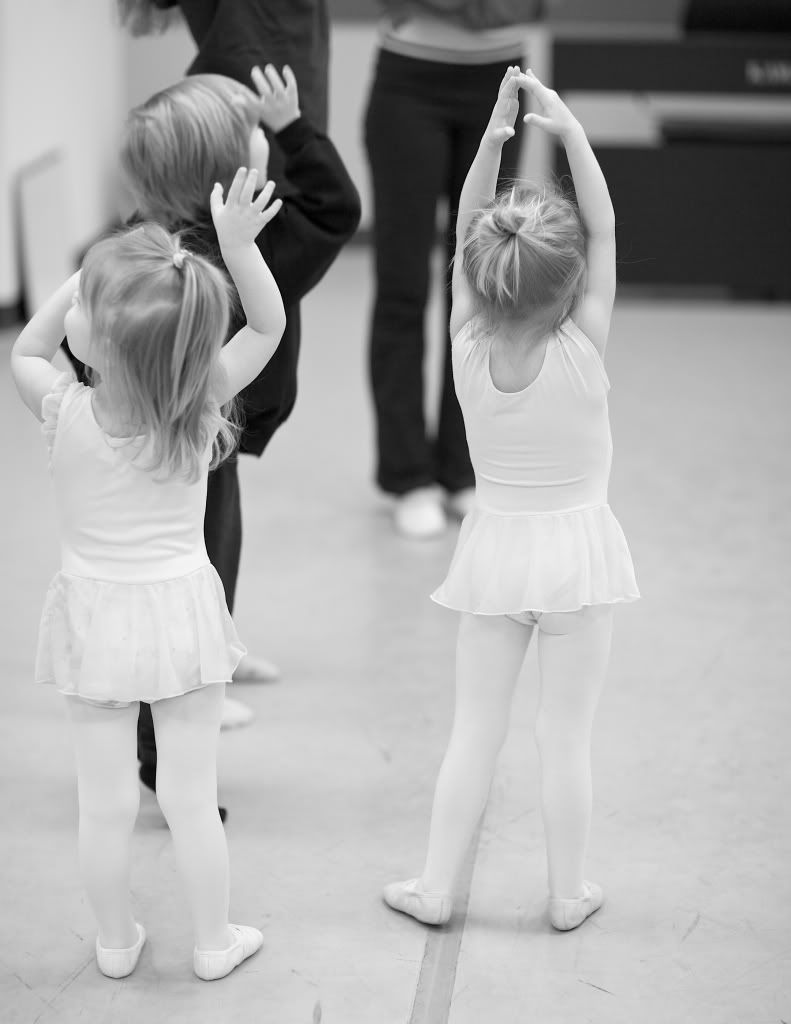 During one of her "daaaance" times she plowed into a little boy and they both fell on

their

backs. They both got up without tears. When Georgia went back to dancing she looked over at me and said "Look mom! I not running into people now."