Yesterday my friend came over to take my maternity pictures. I never had any when I was pregnant with Johanna, and with Georgia I had a few taken at Target (cry). Even though I was starting to flake out and feel too gross for pictures, I sucked it up and I'm so glad I did!
The girls affectionately call
their
brother "baby round boy". Johanna loves getting to feel him kick.
Both girls know that my belly button is "no touchy" zone.
Georgia is constantly "shopping" for baby James. She has an armful of things at every store that we need to buy him. She can't wait until "summer when he come out, I share my lunch with him."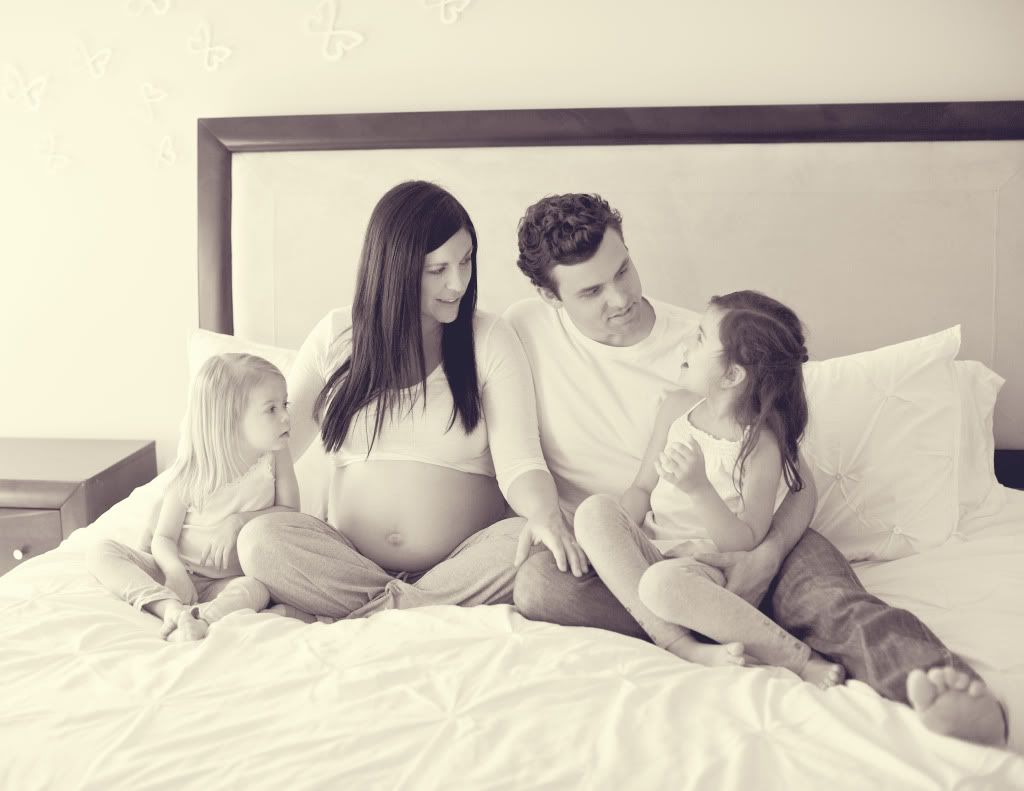 Johanna prays for him every night
"that baby will grow bigger and not have any problems like being born too early. And that he will not be crazy and try to touch all of Momma's organs."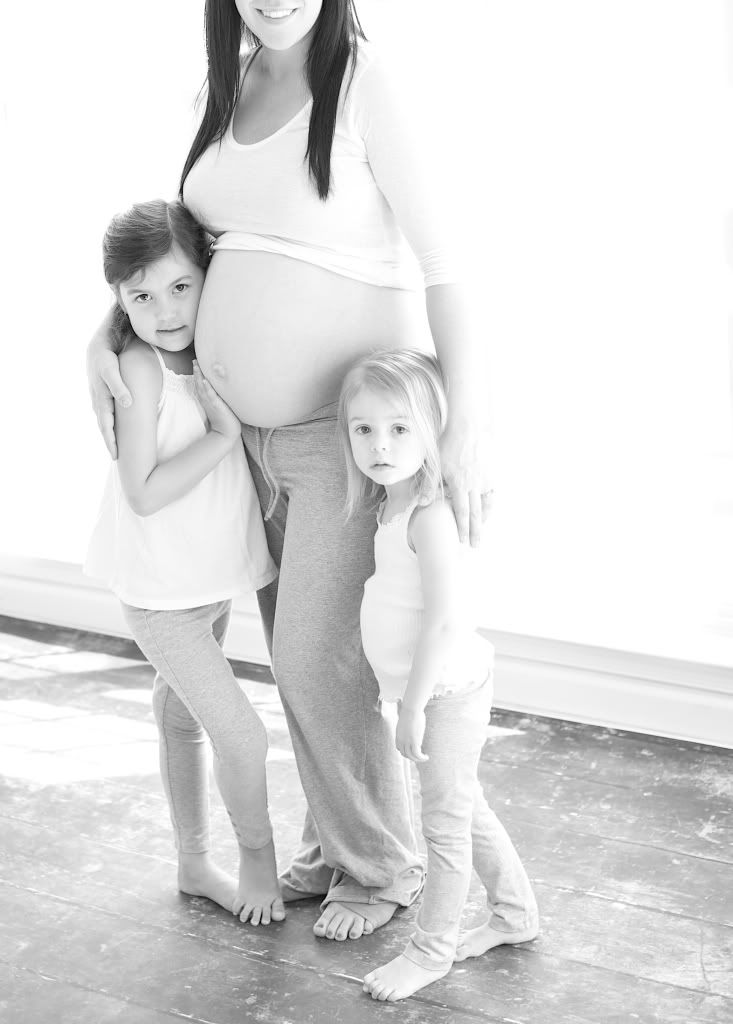 Chip and I love feeling his little protruding parts from the outside, and wondering which ones are which.
We love wondering what color hair he will have, if it will be straight like Georgia or curly like Johanna, and if we will finally get some light eyes like daddy.
I love that he wakes up every morning at 7:45am just like the girls and wiggles to let me know he's up too.
I love that we already love him.
And that the world will stop the minute we see him.
My super fantastic photographer Amanda, had never even used a DSLR. I gave her a quick lesson and talked her through the shots I wanted. I think she has a new calling.
She also spent her entire afternoon with me. She curled my massive amount of hair and did my makeup like a pro. I had a ridiculously fun time. I didn't even get this kind of treatment on my wedding day hahaha.
Thank you Amanda for giving me such a fun day and these gorgeous images of my growing family.