My little mister.
Planning a first birthday party already?!
I can't believe it.
He just learned how to suck from a straw.
Might seem like a silly milestone to be excited about, but we are!
He can eat the baby food pouches by himself and tried a juice box for the first time.
It makes him feel very big.
The scrunchy smile (with a snort) is still my favorite.
He doesn't really wear shoes. I put them on him for these pictures but they came right off.
Some day we will cover up those big feet.
He has little wispy blonde hair that gets more blonde each day we are outside.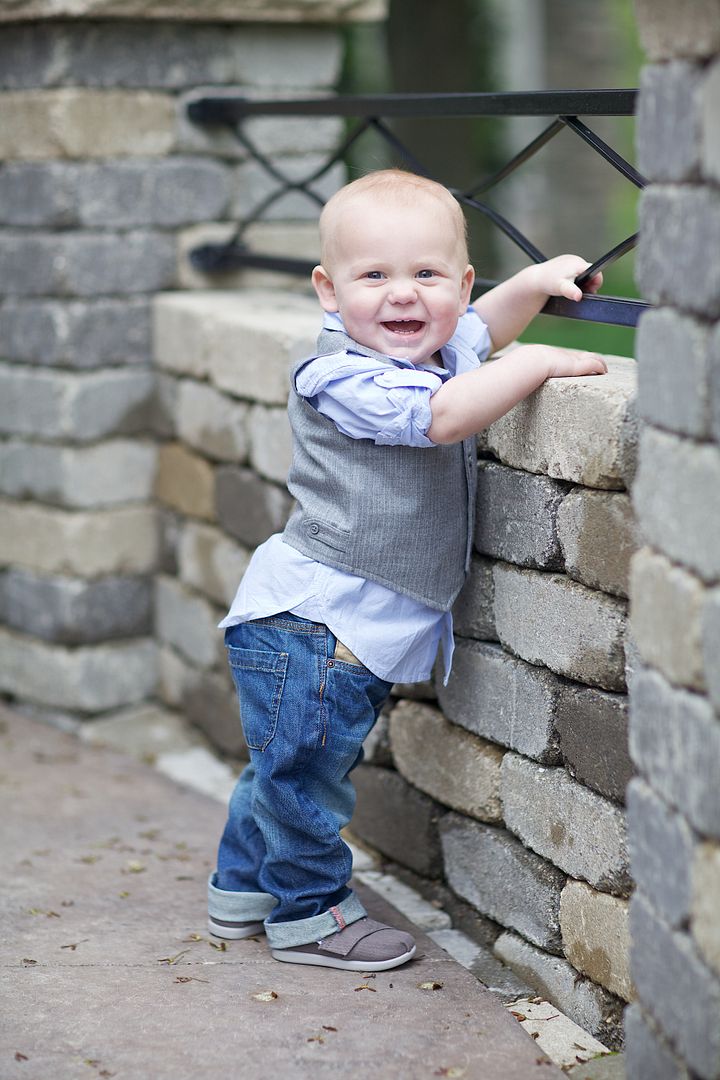 I try to keep a hat on him but he thinks it's funny to pull it off. He also thinks it's funny to knock anything over and destroy any pile.
I guess that's the boy part everyone keeps telling me about.