My littlest girl is turning four.
She is the biggest handful I know, but also the sweetest girl.
She loves to have a job and to be a helper.
She loves taking care of babies and loving on someone littler than her.
She loves pink and purple and unicorns and fairies and stuffed animals and tutus and ballet.
She was born to dance.
She looks old for her age because she is so tall, but until last week she had a paci and a "fi fi" that she never went without.
After a trip to the dentist, she quit cold turkey.
It was hard and so very sad, but she is such a big girl.
She had several "special days" that week. Loosing something you love is hard.
Every time I praised her for making it through another night and told her she could have a treat,
first thing out of her mouth was "What about Johanna?".
I told her she was the only one to get a treat since she had earned it.
She always wanted to make sure Johanna got one too.
They don't always look like this but they love each other.
They have sleepovers and picnics and movie nights and pet shows together.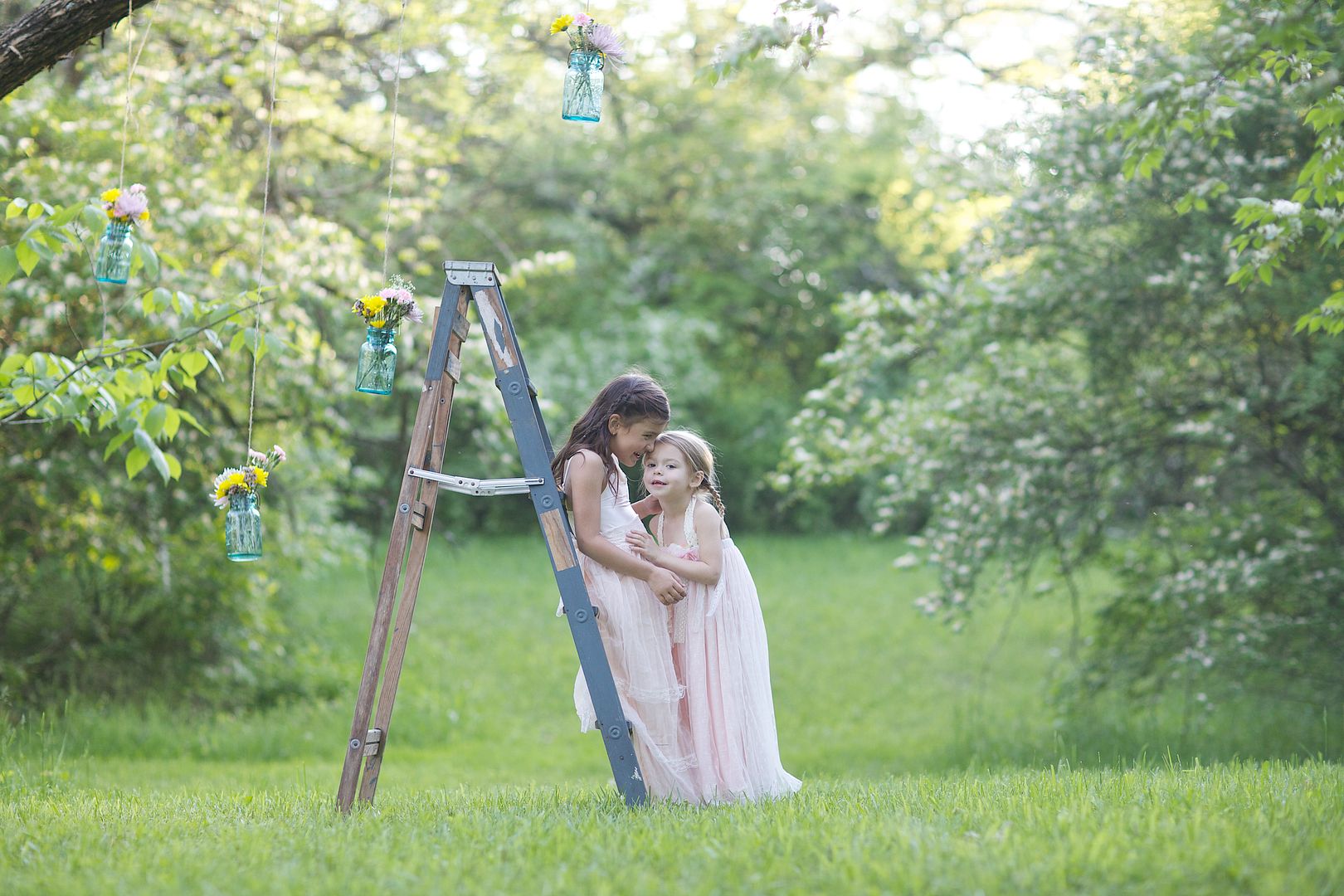 Johanna reads to Georgia and helps her spell.
Georgia follows Johanna everywhere and wants to do everything she does.
My Georgia is a lover.
I've always said "She's gonna be somebody".
I know in my bones she will be good, strong, kind and compassionate.
Happy fourth birthday to my wild and precious girl.