I was feeling a little anxious about getting a picture of all three of my kids dressed up. For some reason I knew it wasn't going to happen. Just being cautious, I took pictures of the girls before their school Halloween parties. They ended up being the only shots I got. Halloween was GROSS.


But these ladies are the cutest.

Johanna wanted to be Molly the American Girl. She planed her outfit completely on her own.
She turned out to be a perfect Molly.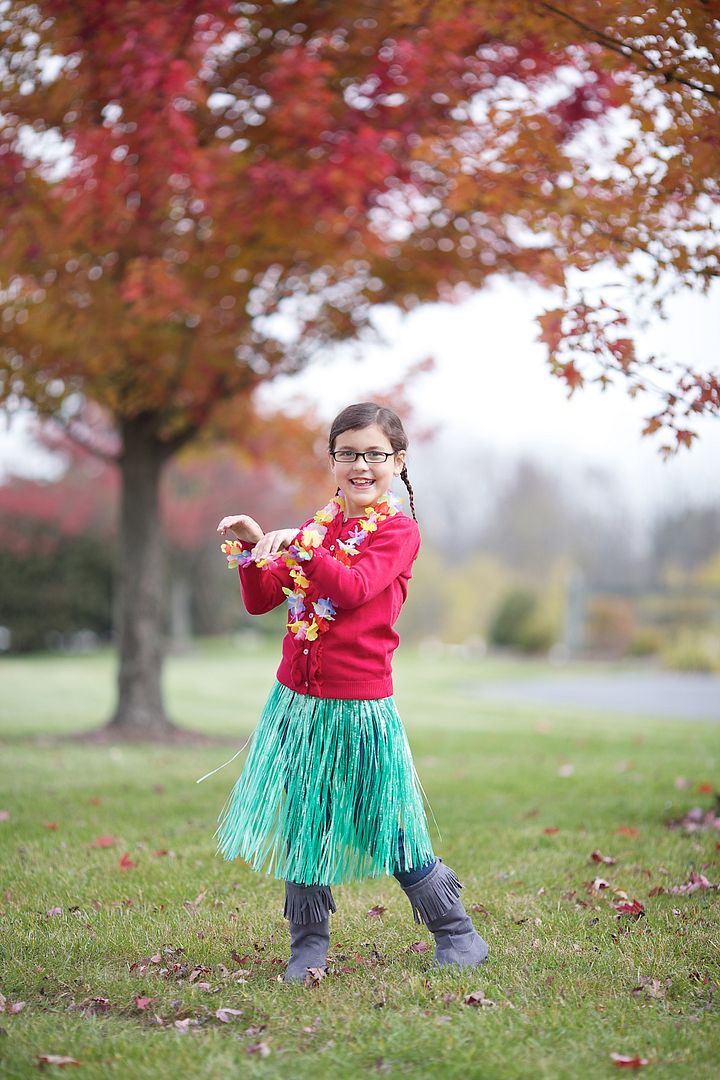 Georgia wanted to be a cheerleader even though she wasn't really sure what a cheerleader did. We had Johanna's old cheer outfit and she thought she looked awesome. She decided she didn't need pom-poms, her outfit was cute enough. Besides, how was she going to carry pom-poms and a candy bag?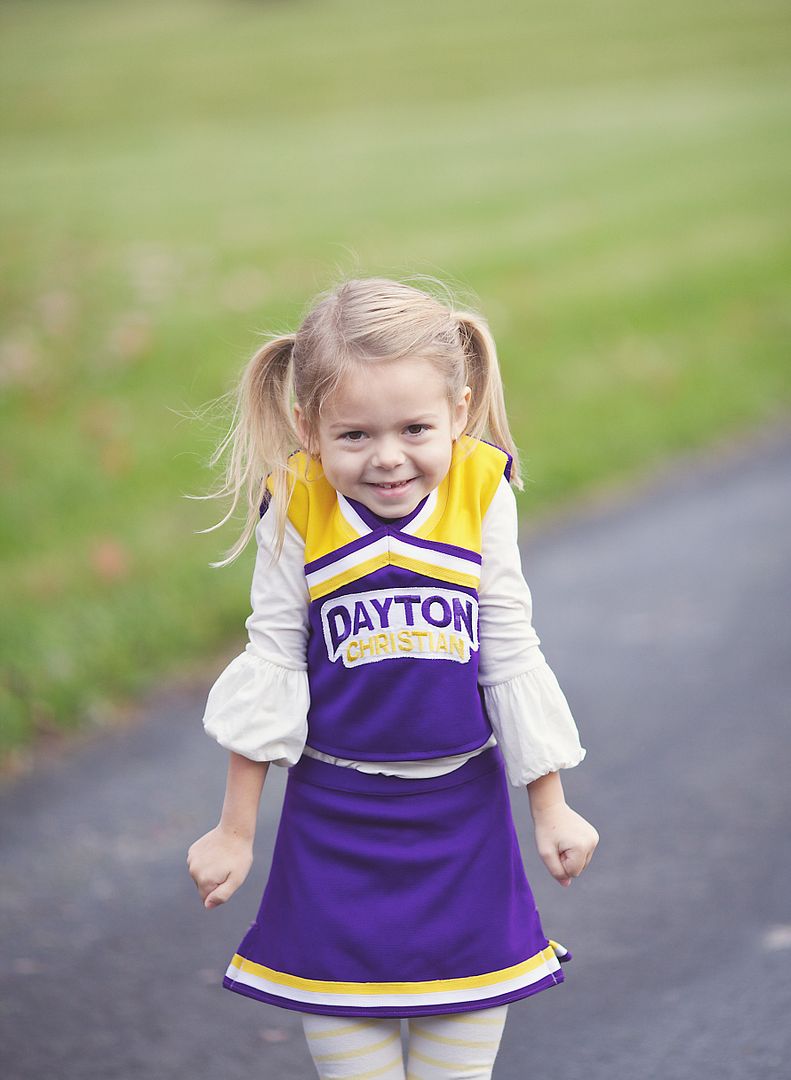 So Halloween morning comes and I hadn't gotten any pictures of Shiloh. I was sweating. I had bought his coat when I was still pregnant and saved it for this year. I LOVE this coat on him. I stuck my boy out in the rain and we had the best time.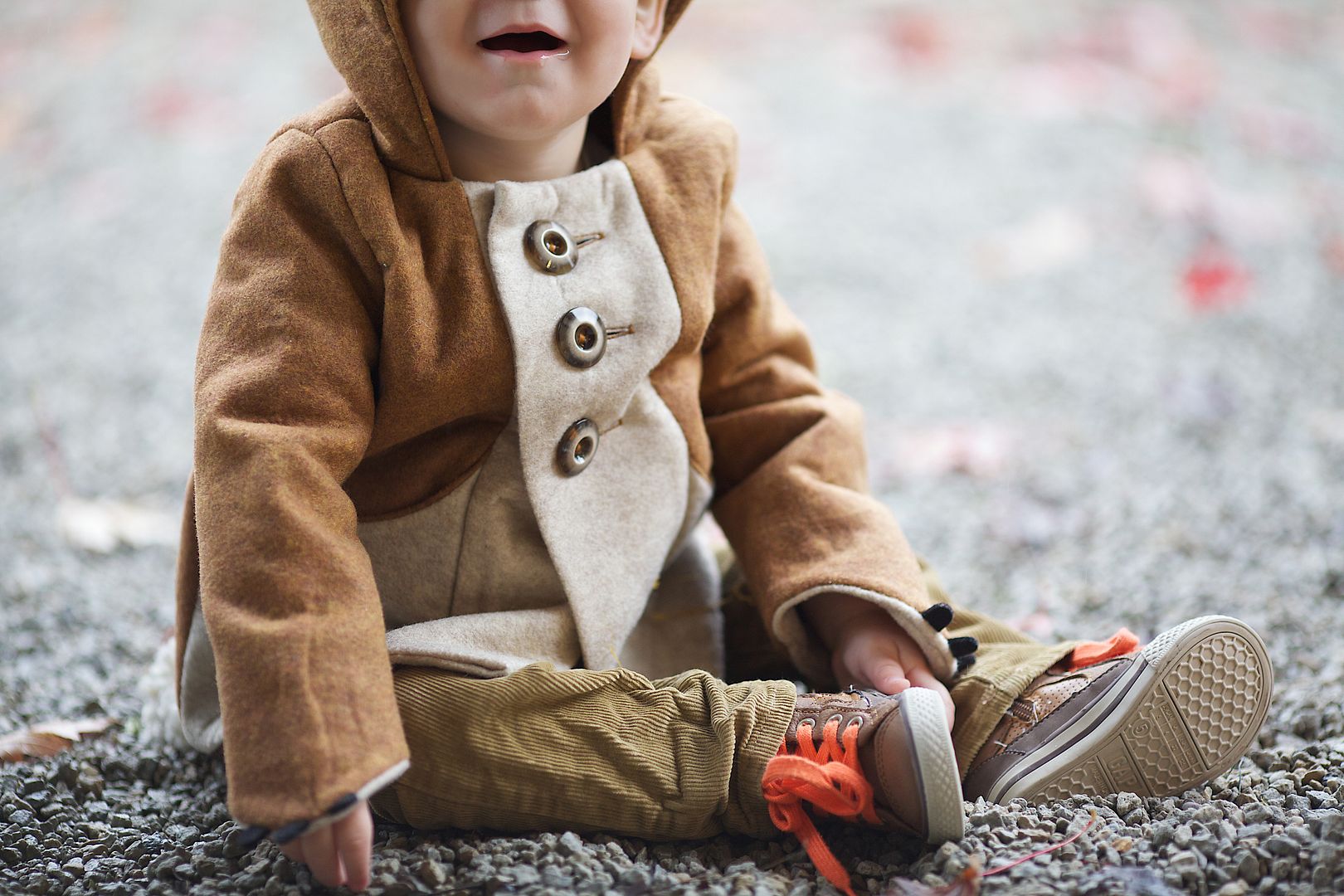 Shiloh had hit his eye on the coffee table the day before (hence the black eye).
Georgia might have helped him a teeny bit with that accident.



Chip showed me the "What does a fox say?" video the night before. It's a catchy little tune.
We would sing it to him and he would give his best impression of the fox.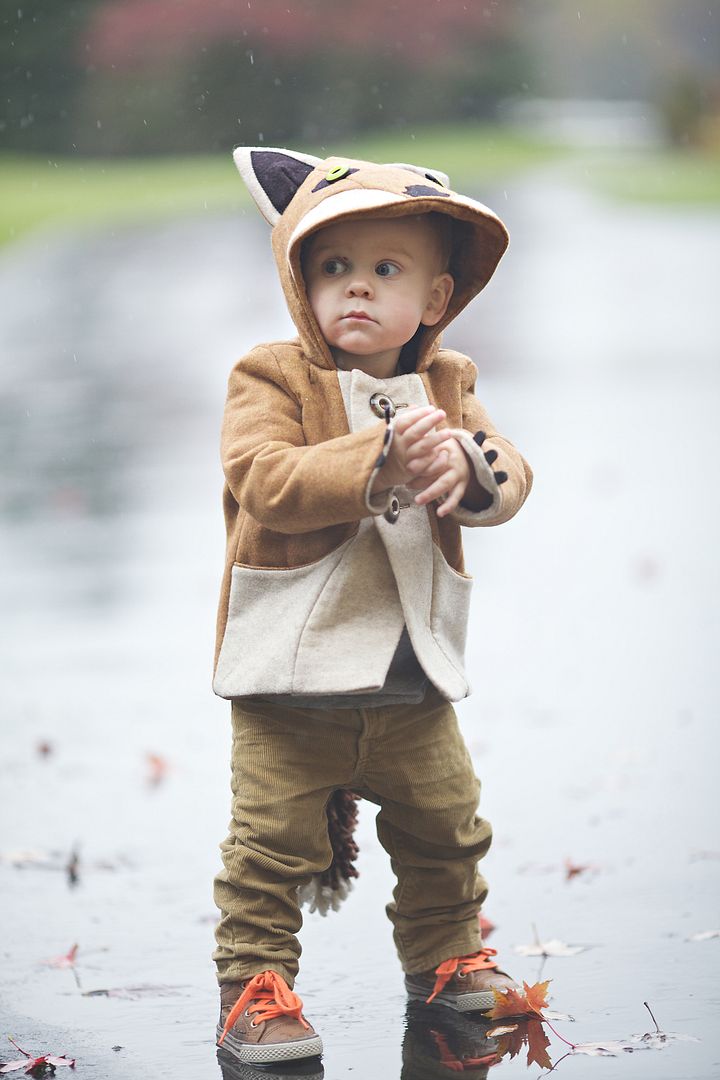 So we had four very determined trick or treaters. There was no chance we were missing out just because of some rain and wind. It really wasn't too bad for the first forty minutes, then the storm hit. We ran home as fast as we could, against the wind and driving rain, pushing a double stroller. They loved it and Chip and I always enjoy the crazy ride.