My baby turned 3.
My heart wants to be sad for a minute when I look through all his old pictures.
His giant baby paws and the way he kept his fingers curled.
His floppy earlobes that Chip and I kept playing with the night he was born.
The way he would relax his one arm up over his head and let me see his squishy armpit.
His yummy round head and his blonde baby hair.
But how can I be sad? I can't go back, but even if I could, how could I miss THIS?
He is makes my heart feel like it will burst every single day.
He says the sweetest things and has the most precious faces.
He is magnificent.
And I don't want to miss a single minute.
He had been asking for a skate board for 6 months.
I'm not sure where he even saw anyone skateboard.
I had it saved as his last birthday present and gave it to him when we got to the bike path.
This might be the most fun we have ever had together.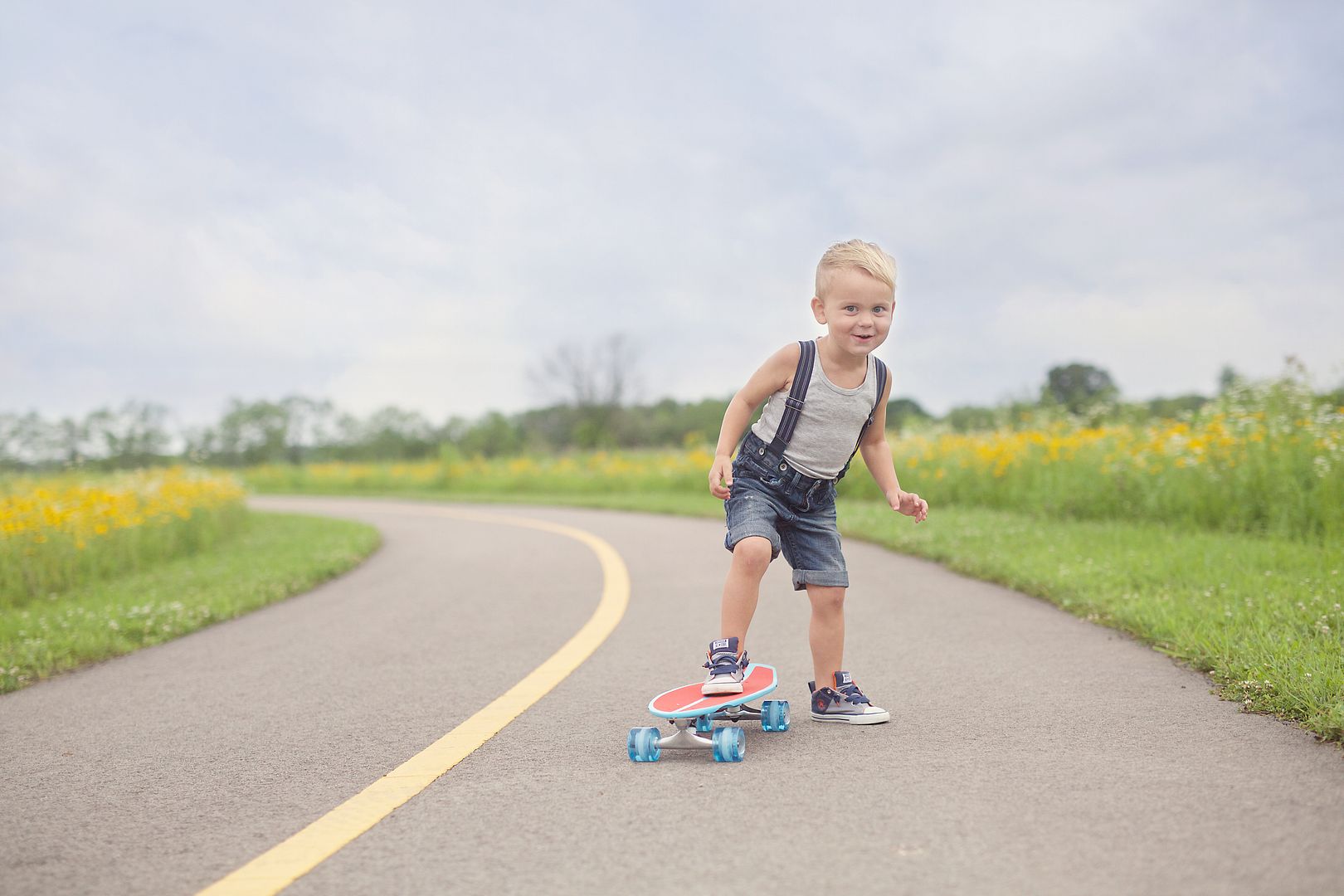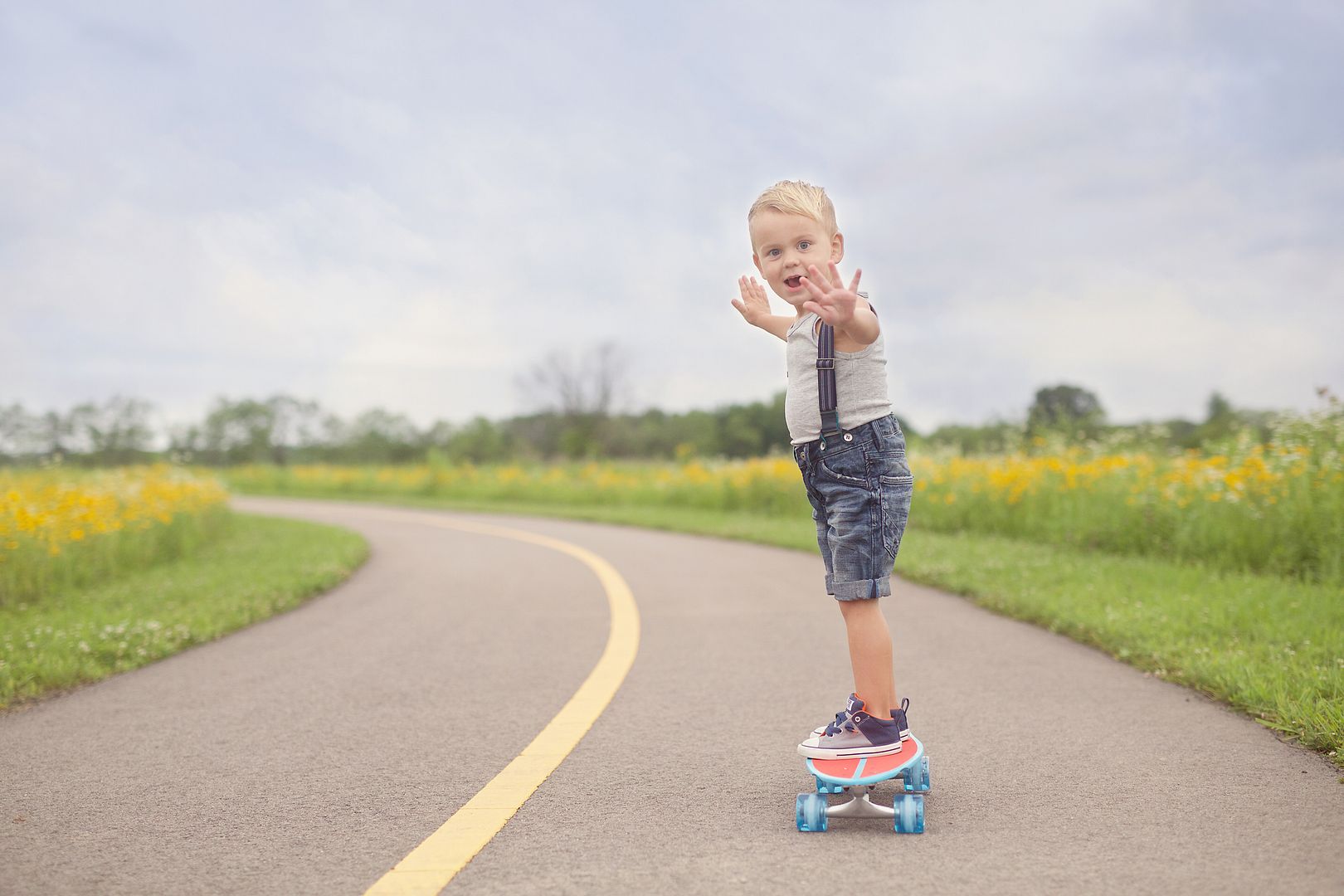 He loves "prinkle" donuts and doesn't let anyone sing happy birthday unless there are candles involved. For his birthday, Daddy and I took him to Bill's and Toys R Us. I thought we were going to pick out a big boy bike and a helmet. We left with a remote control motorcycle. Maybe we will do the big boy bike next year.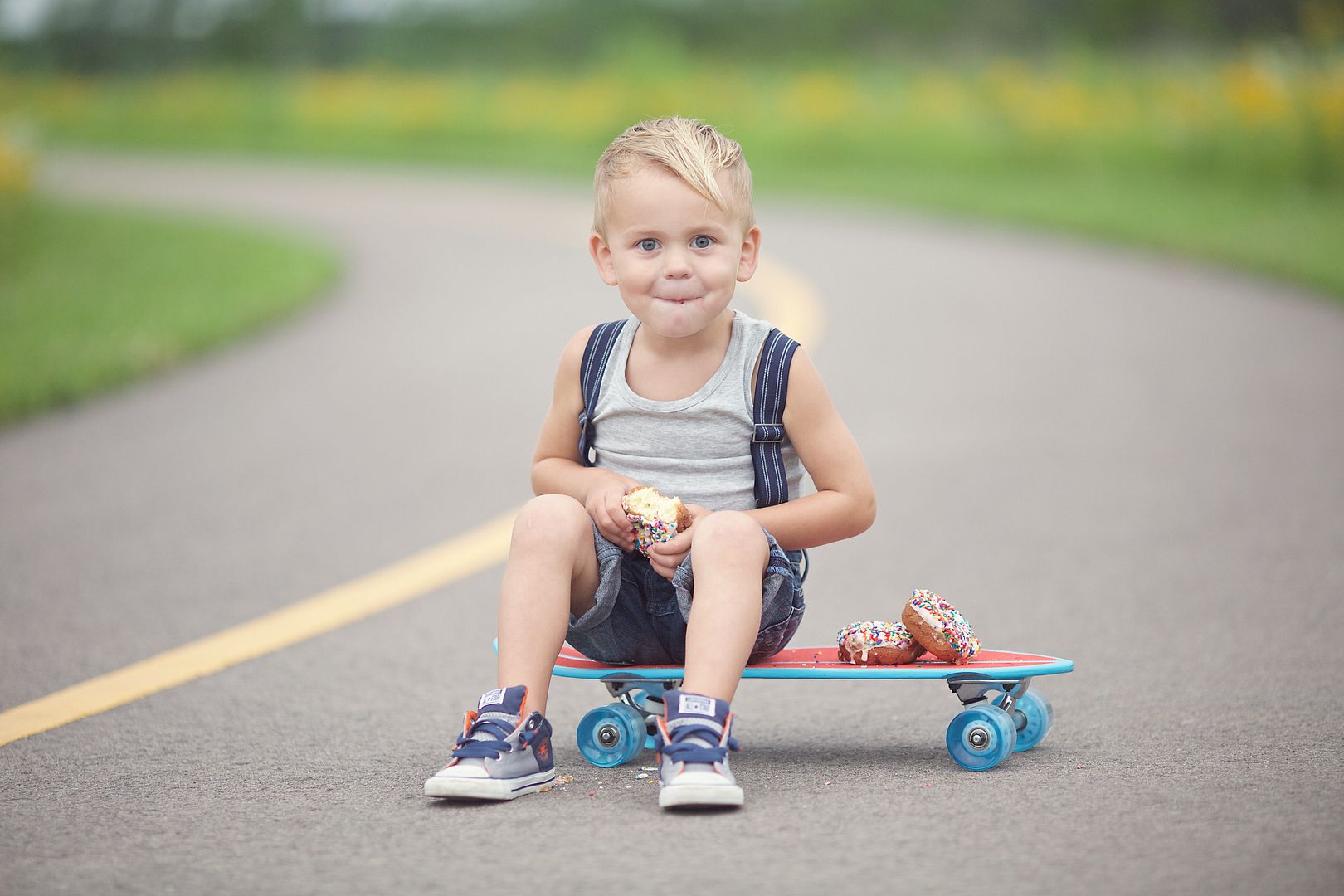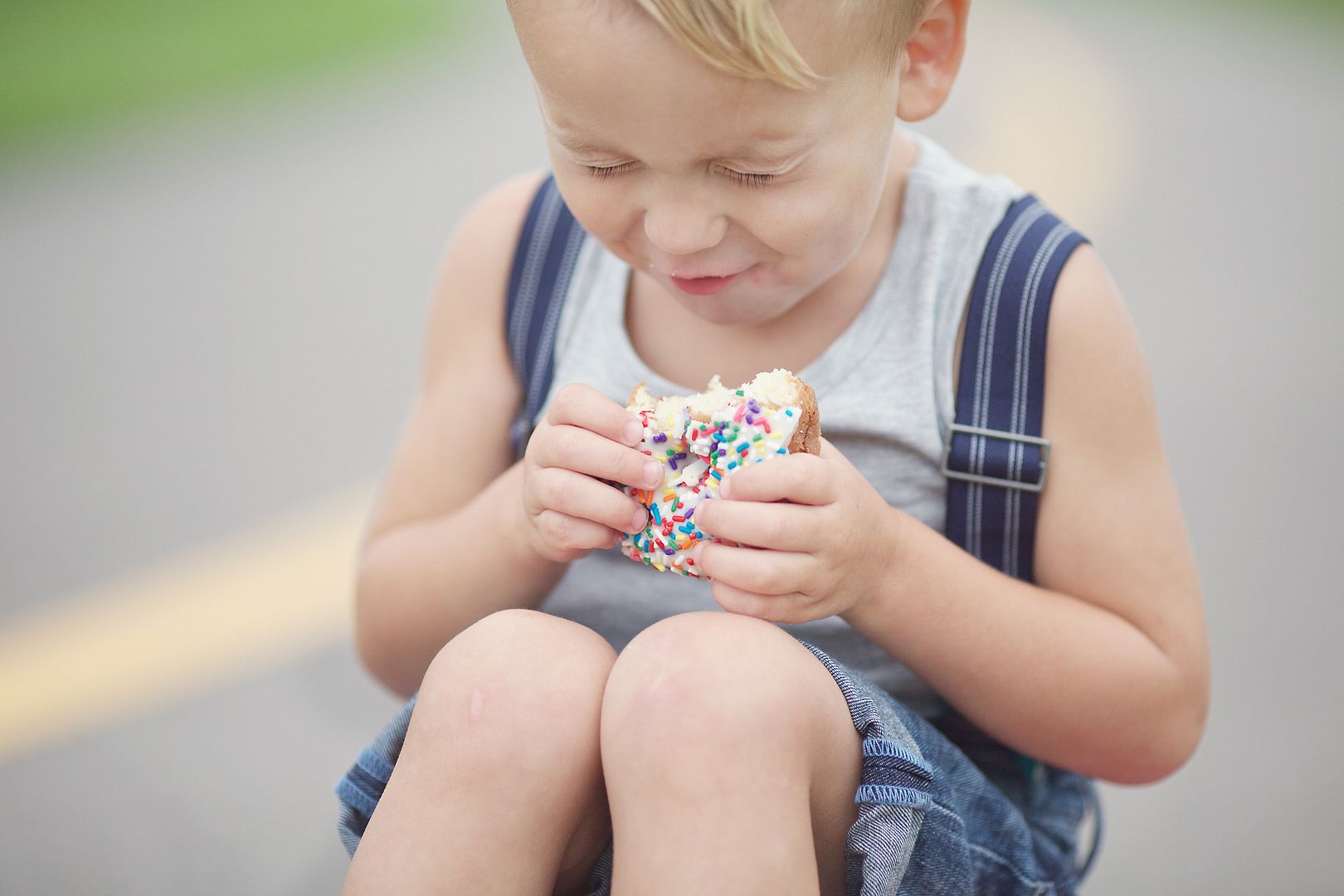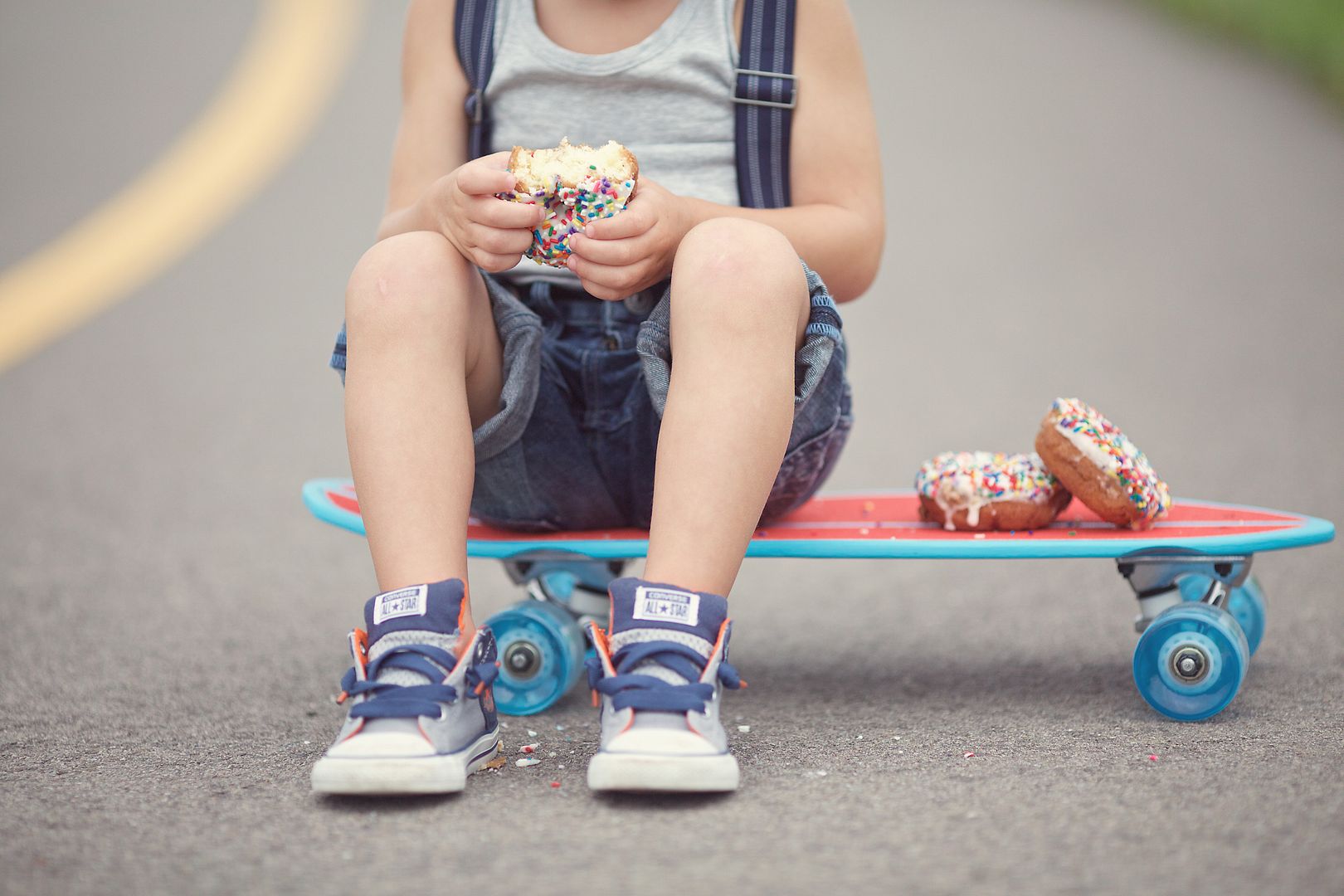 Grammy took him to Toys R Us for another special trip, with just her.
She said she was willing to buy anything in the entire store.
He came home with a fart gun.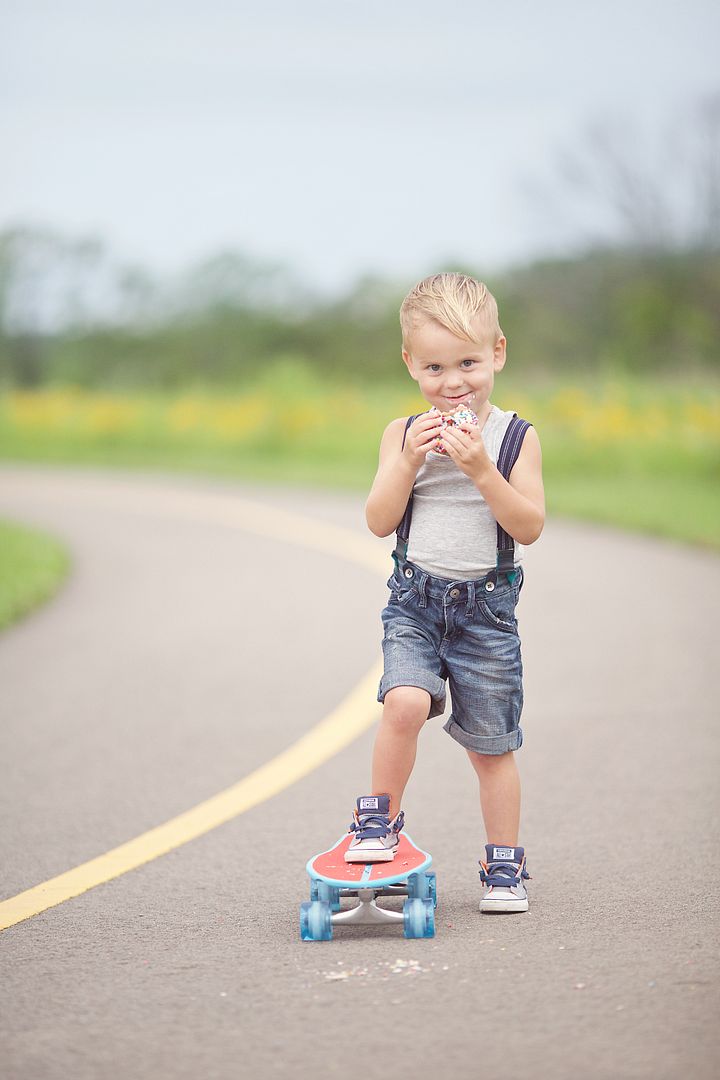 Gigi and Faja bought him the most amazing Batman carseat.
Riding in the car is his new favorite activity.
He has never seen Batman on t.v. so he doesn't really know who or what the superhero is all about, he just knows he's cool. When he's climbing in his seat he says, "Hold on, let me punch this guy real quick". He then punches the seat in Batman's face. I told him Batman is a good guy! He insists he is a bad guy that needs to be punched.
His face. His big eyes.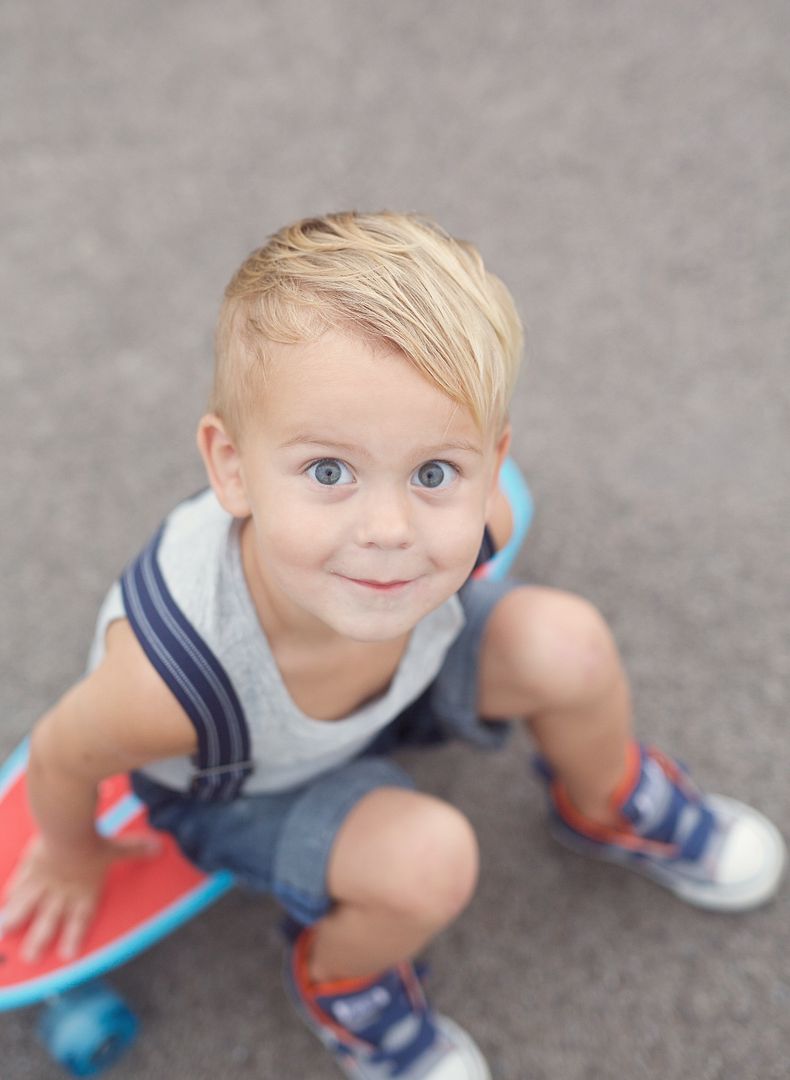 His squishy cheeks. His floppy earlobes.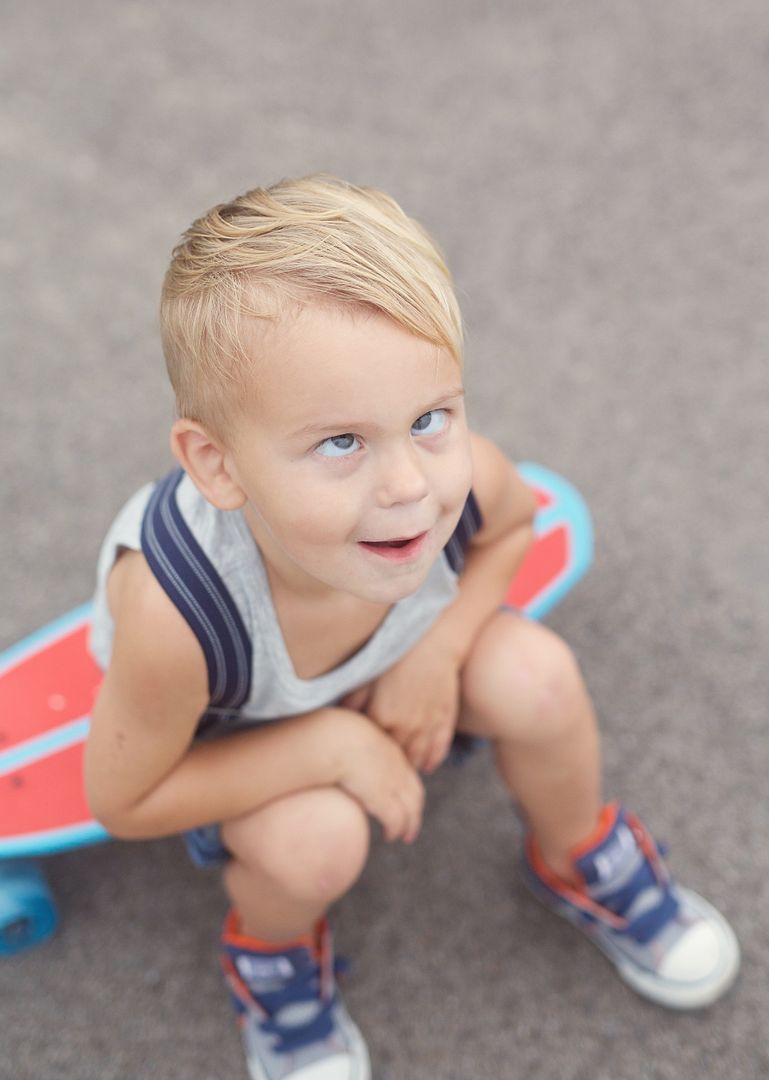 They are all still right there. Just bigger.

I keep thinking maybe 3 is just my most favorite age.
Because basically everything he does is hilarious, cute, and amazing.



But I'm kinda thinking I'll feel the same way about 4.....and 5.....and 6....