Taking my camera into the full sun almost sent me into a panic. But, leaving it at home was doing the same. One day I'll find an orchard I can take them to in the golden light that I love. But, how could I not treasure these?

My attempt at getting the three of them together basically ended with me laughing. Their personalities are so different and hilarious. Shi loves watching his "shows" and he acts them out while he is watching them. He also becomes the character when the show is over and likes to decide his new name and who he wants you to be.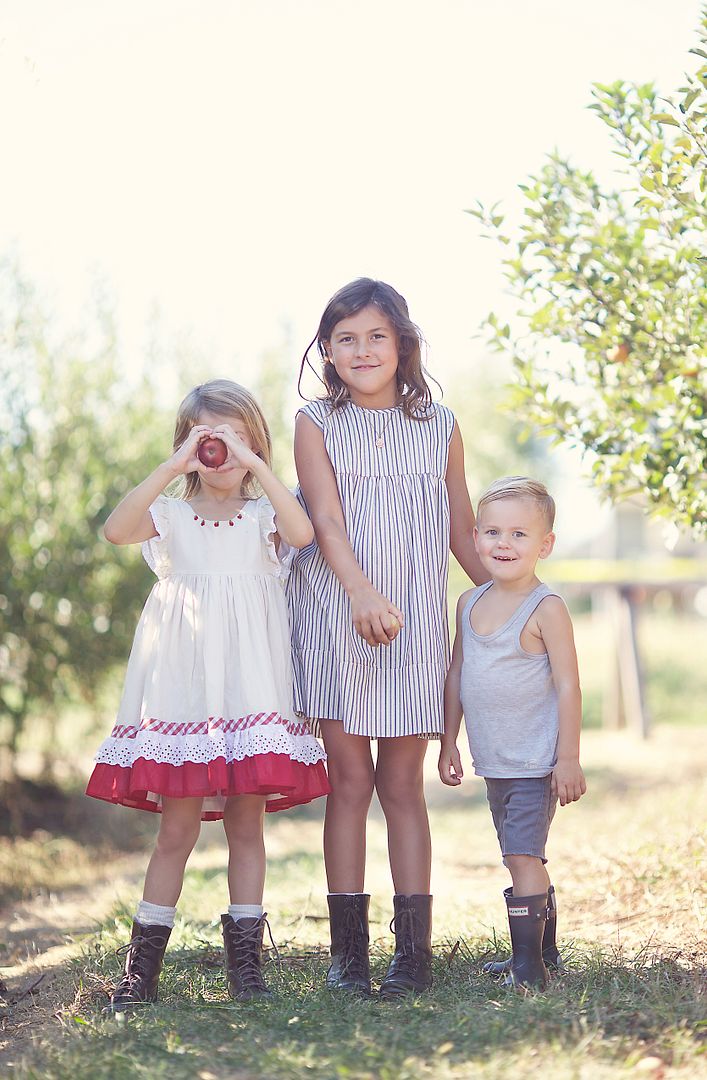 It was very hot and we had gotten him out of bed for this trip, so he was a little sensitive.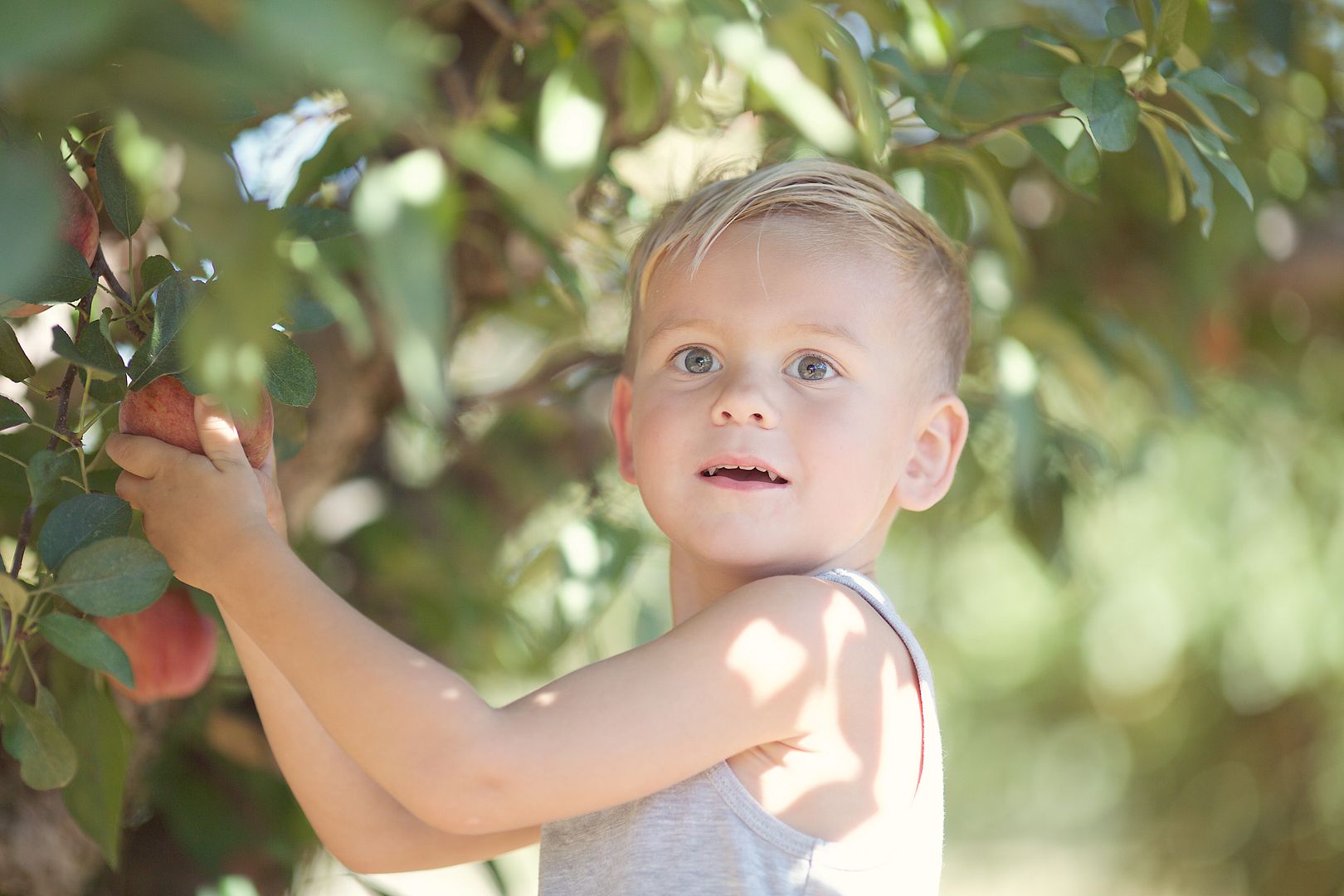 Georgia had to wear her apple dress of course.
This dress will be preserved for my grandchildren.

She's had a rough few weeks. She hurt herself on the school playground and the spot just wouldn't heal. After several days of stress and multiple trips to the doctor and multiple antibiotics, we finally found out she had Staph. And Strep. Poor girl was a trouper!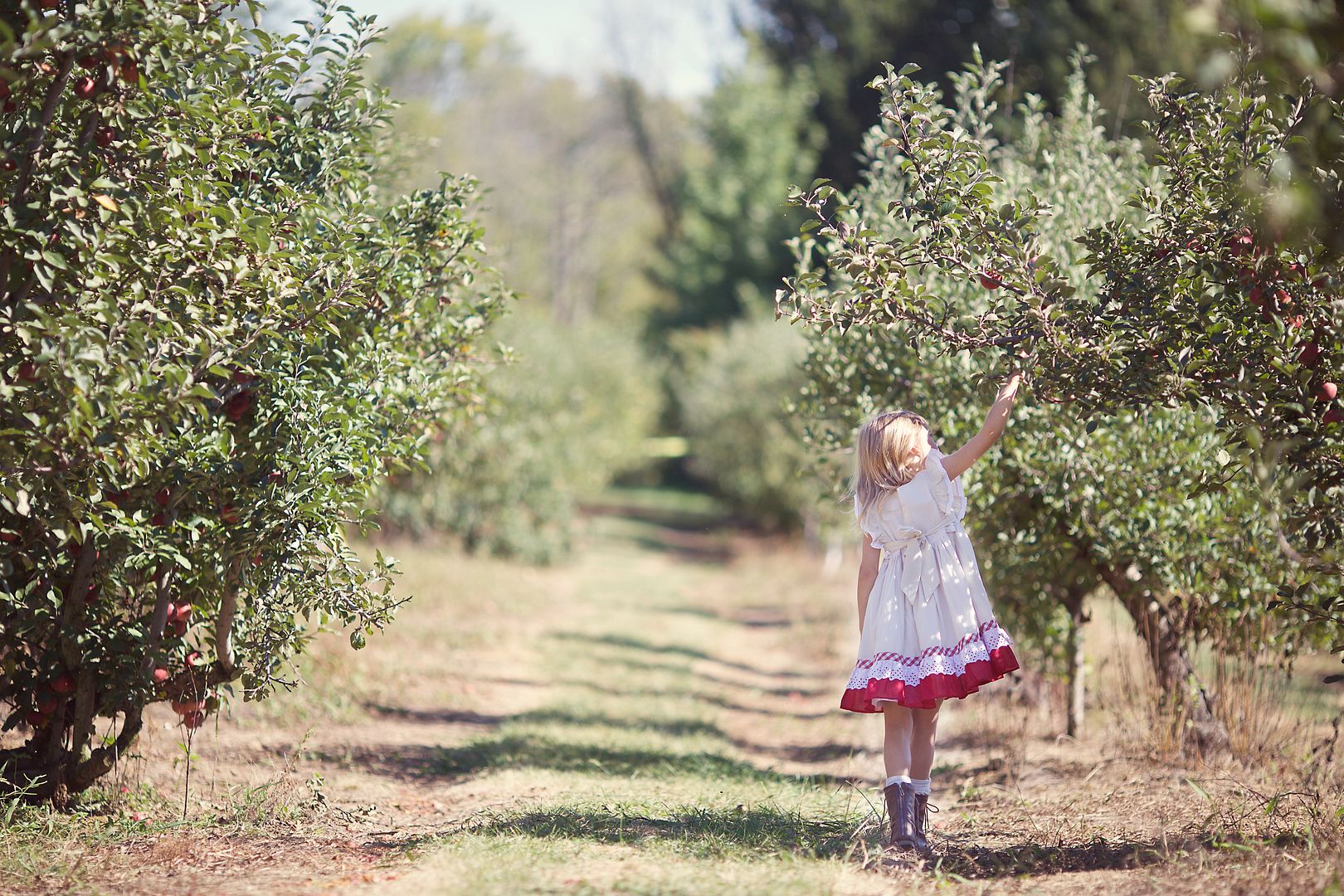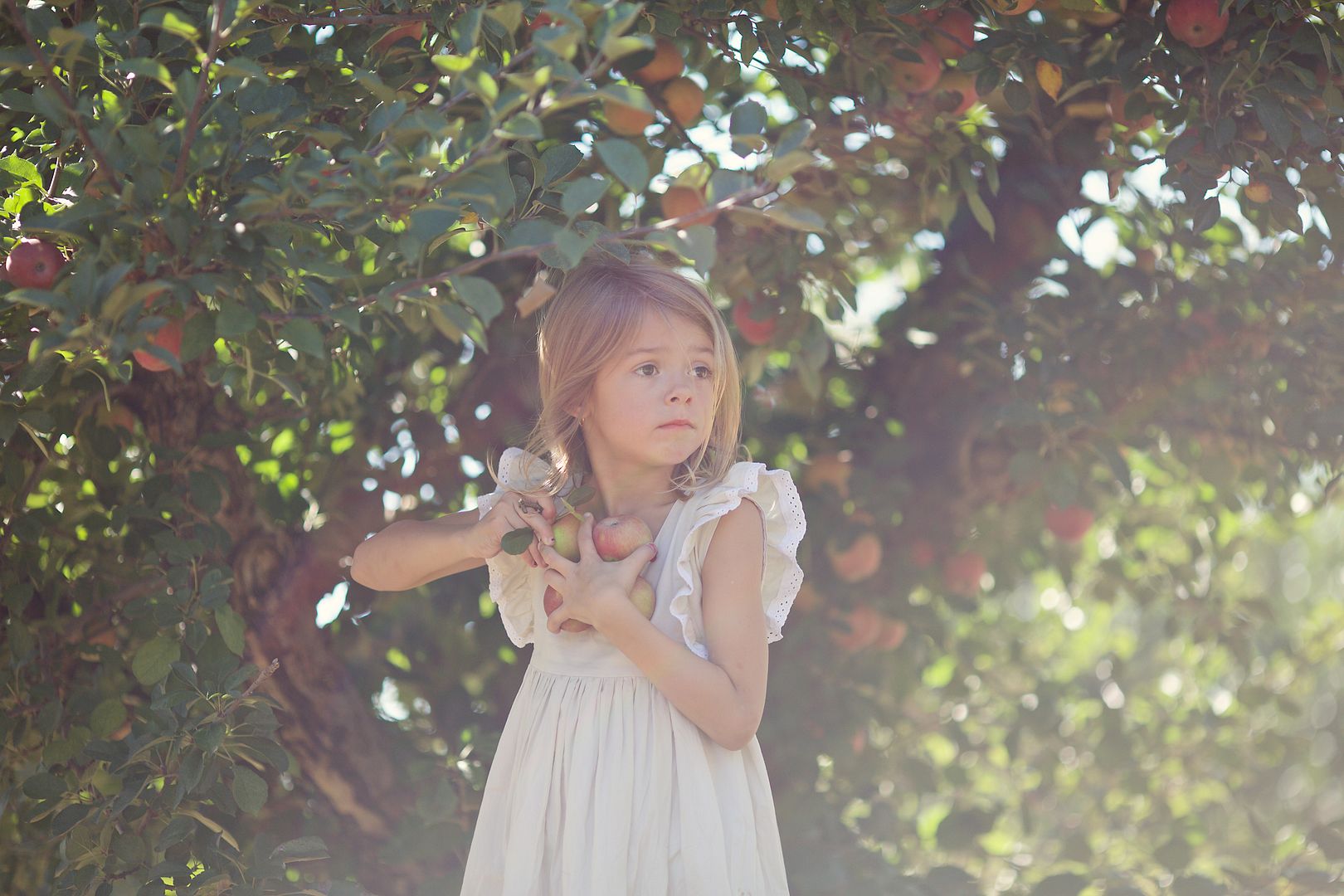 Johanna of course could have picked loads of apples.
I was nervous we wouldn't be able to use them all so I had to cut her off.
She has such a quirky sense of humor. She's been watching cooking shows non-stop. She would never eat anything she watches them make, but she loves watching and learning.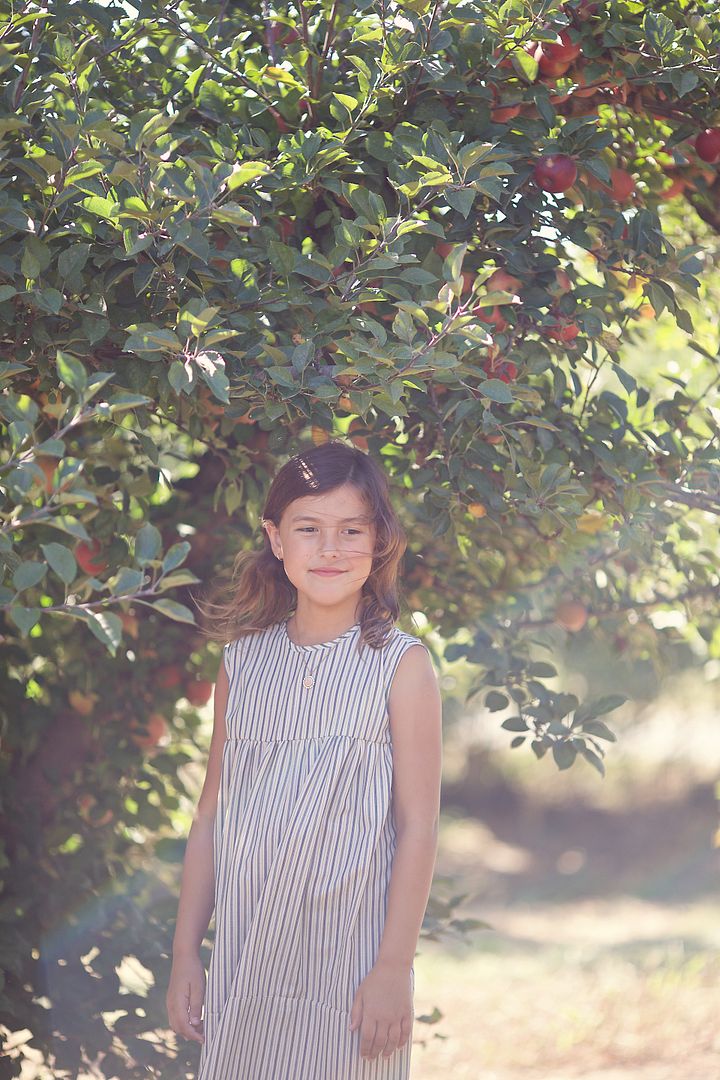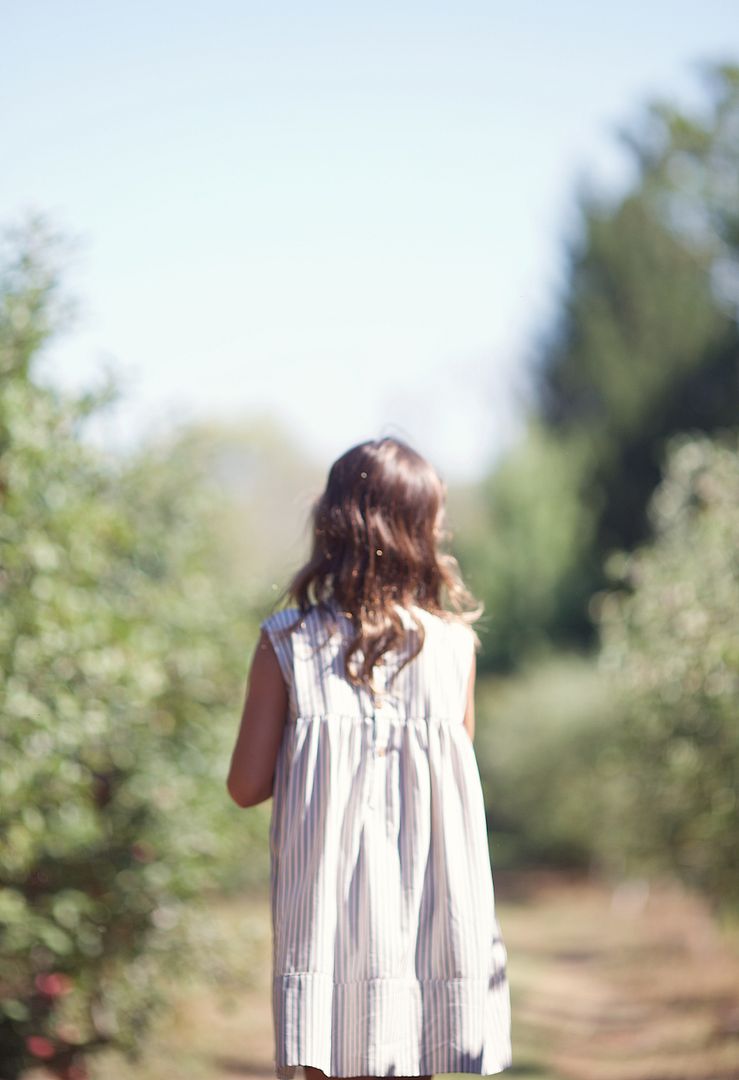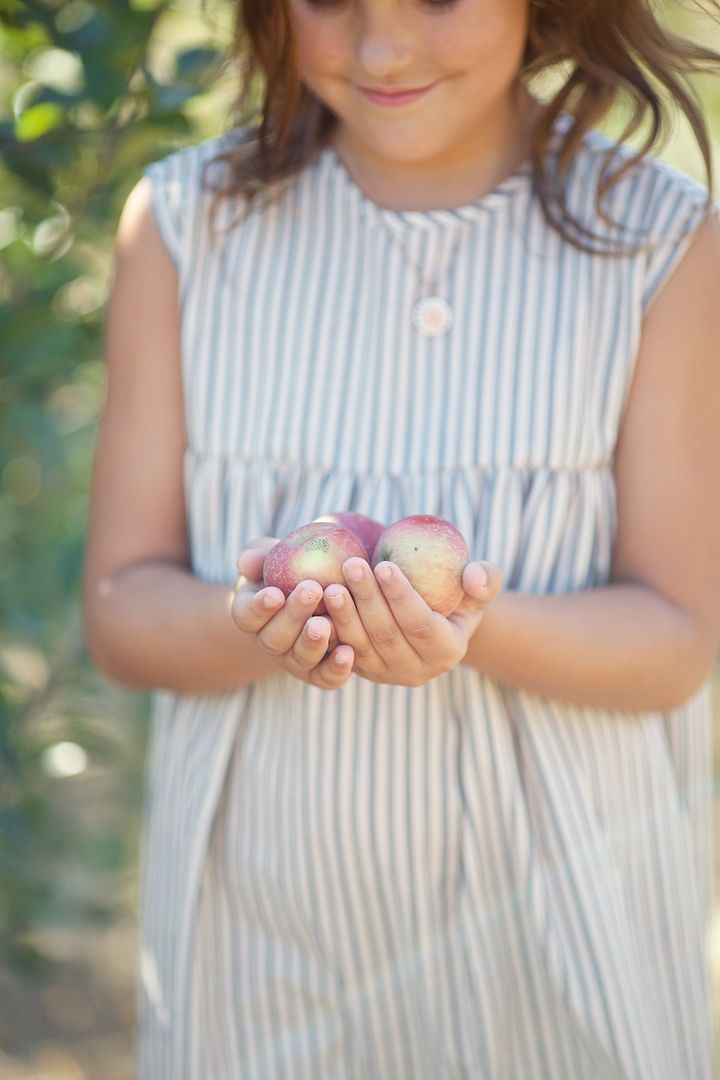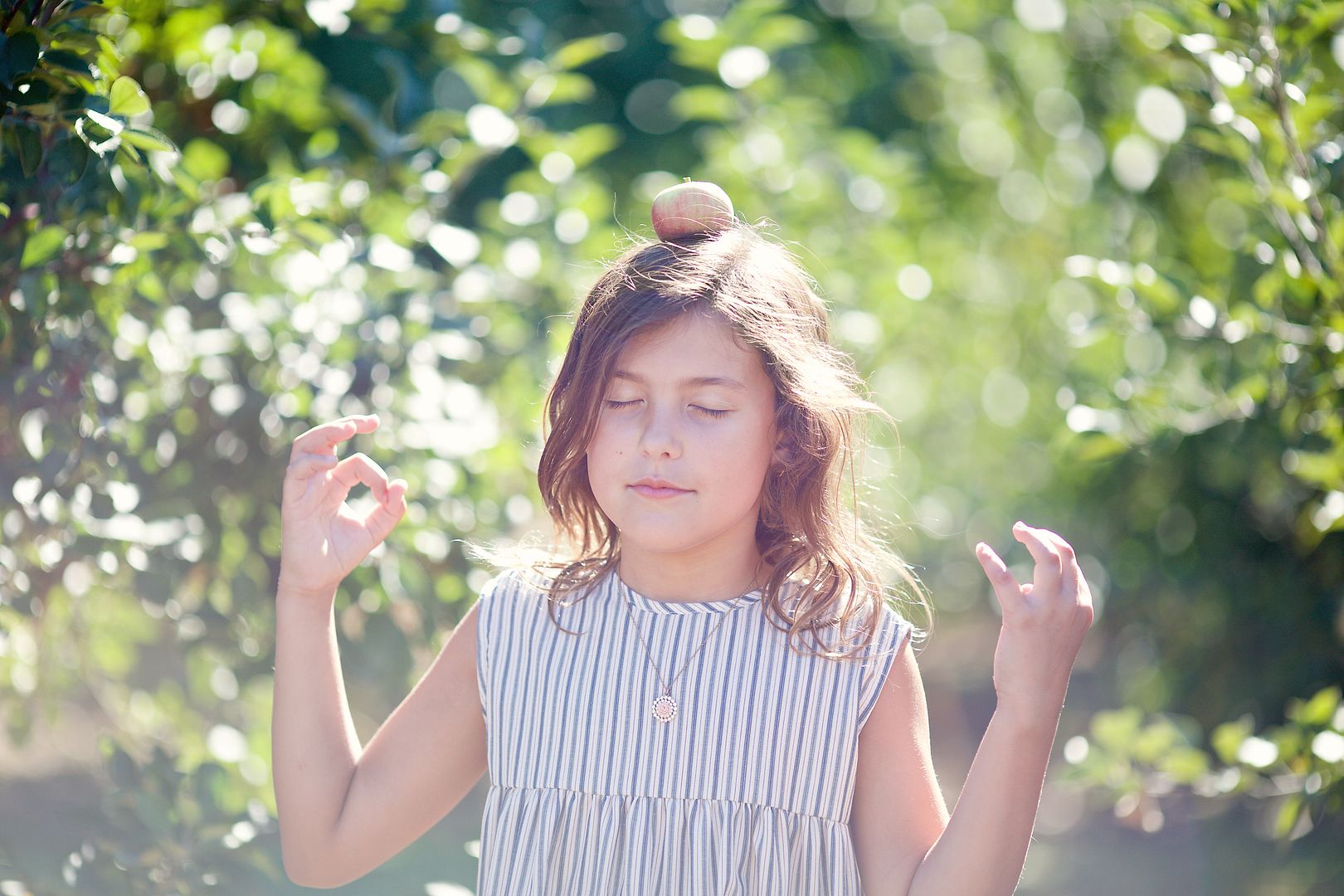 We rushed home and made several apple pies.
I'm the only one who eats them so I instantly need to unbutton my jeans. It's so much fun baking them with the girls. It's worth the extra belly roll.